They all went on to do such great things! Do you know which celebrities appeared on the Twilight Zone?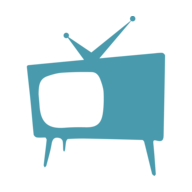 Will Stefanski
The Twilight Zone ran on CBS from 1959 till 1964. In those five years creator Rod Serling scared the pants off of us and paved the way for television as we know it today. It had everything! Twist endings, social/cultural criticism, and a ton of celebrity appearances. A lot of these celebrities were already established by the time they came on the show, many others started their careers on Serling's sets. We did some research and found that there were so many well-known celebrities on TZ that we had to tell the world about it.
I had no idea these 14 stars were on The Twilight Zone!
14. Bill Bixby
(appeared in "The Thirty-Fathom Grave")
Before he became known for My Favorite Martian and The Incredible Hulk, Billy Bixby made an appearance on The Twilight Zone to help solve the mystery of a sunken submarine; one that may have been haunted…
13. Charles Bronson
(appeared in "Two")
A 40-year-old Charles Bronson showed up in a mysterious, post-apocalyptic town in the season three opener of TZ. Thirteen years later, a better-known Bronson showed up in the first Death Wish movie. He wasn't known for being young, that's for sure.
12. Carol Burnett
(appeared in "Cavender Is Coming")
A few years before starring in her own variety show, Carol Burnett appeared played the role of a young stage-hand who is lead to believe she has a guardian angel named Harmon Cavendar. This episode, however, is the only one to feature a laugh track, straying away from it's mystery/sci-fi roots.
11. Robert Duvall
(appeared in "Miniature")
In his 30s, Robert Duvall played a man in love. Who was he in love with? A miniature woman living in the confines of a museum's dollhouse. It's a strangely forgotten part of his career, justifiably overshadowed by his roles in The Godfather and Apocalypse Now.
Click on the NEXT PAGE button to see more!