We loved their fashion and elegance!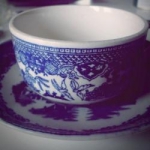 Rose Heichelbech
1960s
The '60s started out as a streamlined and formal decade, and ended with a range of styles that included everything from fringe to patchwork to florescent colors. The decade with something for everyone, style-wise, was also a decade of change. Even the more traditional roles, like Mary Tyler Moore as Laura Petrie was ground-breaking because she so often wore pants. This fact even makes it into one of the episodes when Dick Van Dyke stumbles over the idea of who actually wears the pants in the family.
Elizabeth Montgomery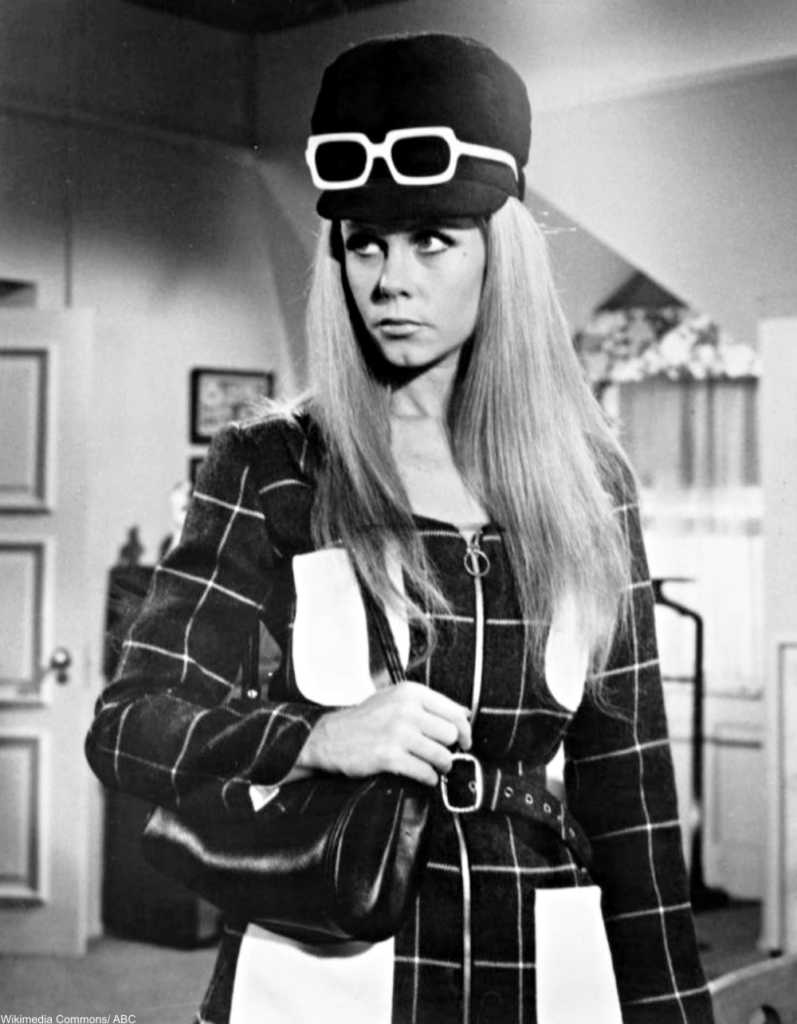 The variety of of predicaments that Montgomery's character, Samantha, found herself in on Bewitched necessitated a very full wardrobe on set. From wigs to miniskirts to capes, her epic style was highlighted on the program.
Mary Tyler Moore and Dick Van Dyke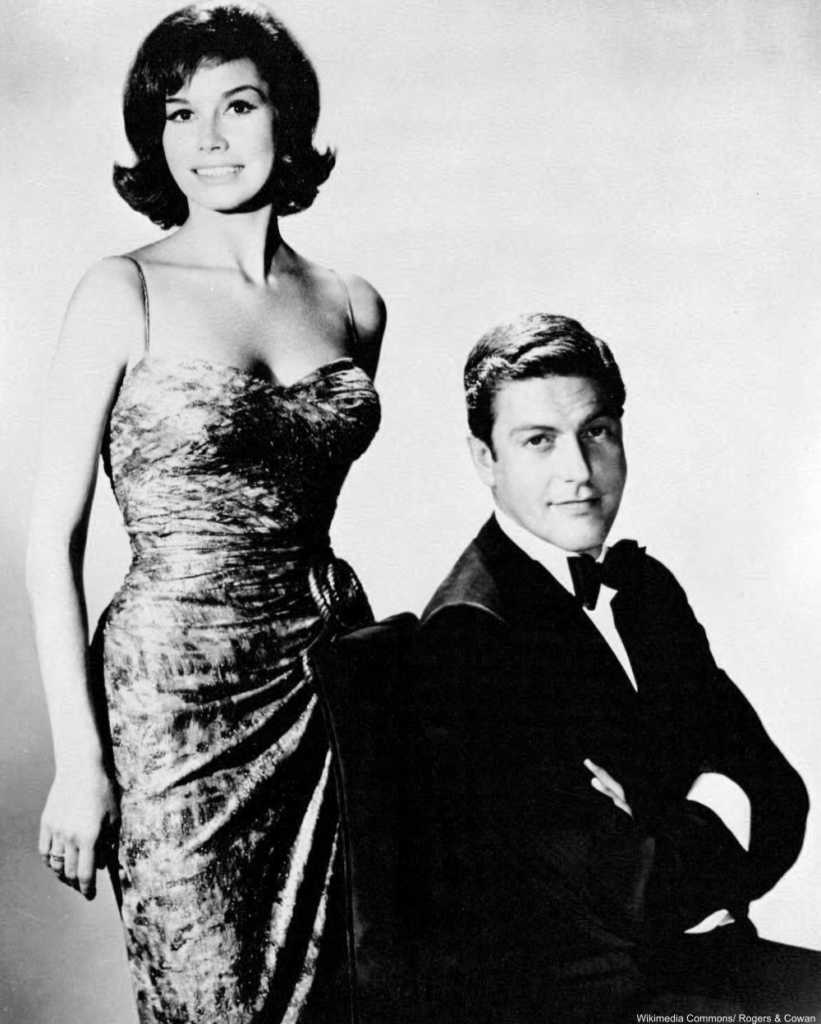 In the still above, Mary Tyler Moore and Dick Van Dyke are wearing the costumes that appear in the "I'm No Henry Walden" episode of the Dick Van Dyke Showwhich aired in 1963. Moore's glamorous metallic crepe dress, while more formal than most of her costumes for the show, is a stunning example of how elegant she was. And, Dick Van Dyke's tux for the same shot has a classy contrast collar.
Bill Bixby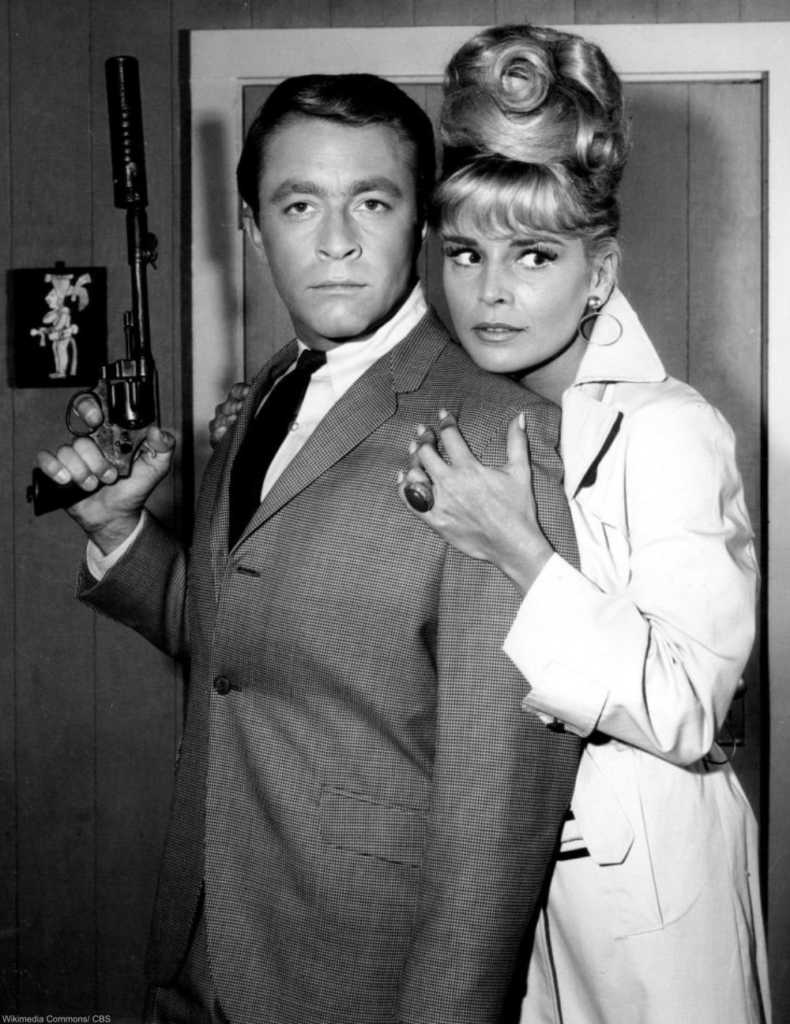 On My Favorite Martian, Bixby's character always had the perfect tweed jacket and perfectly styled hair. He never looked to formal or too casual, but just well-dressed.
Marlo Thomas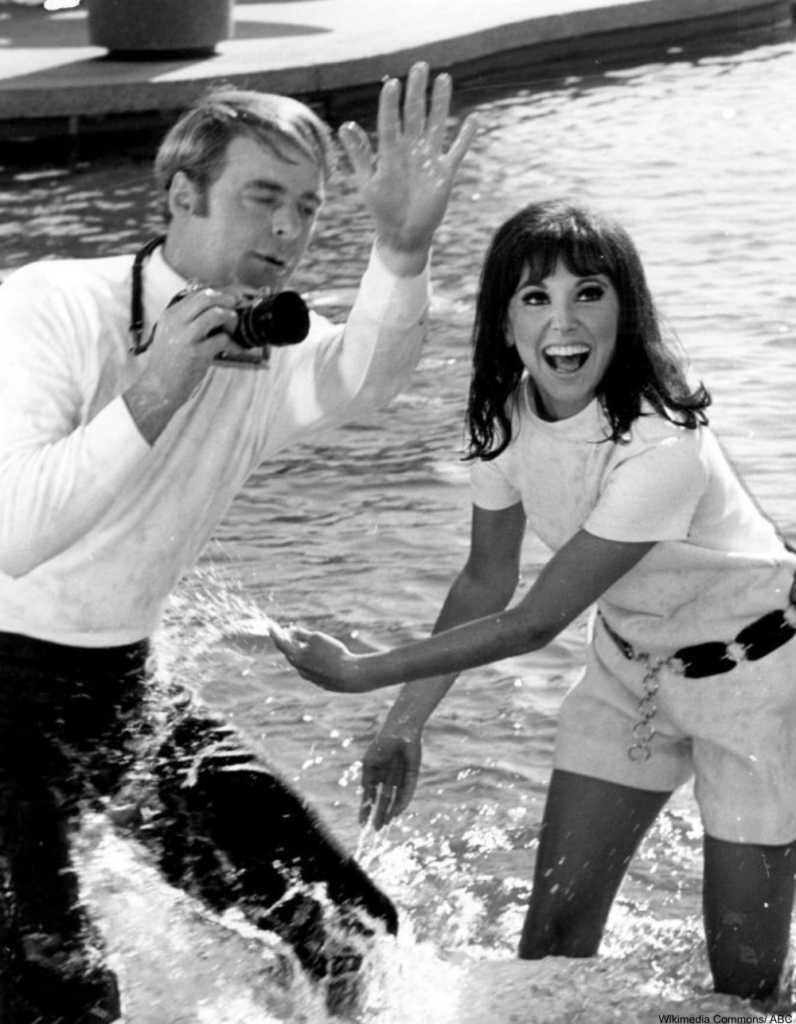 No matter what she was wearing in That Girl, Marlo Thomas always looked modern and ready to take on the world. From her miniskirts and flipped hair to her sleek mod outfits, Thomas really had great style on the show.
Roger Moore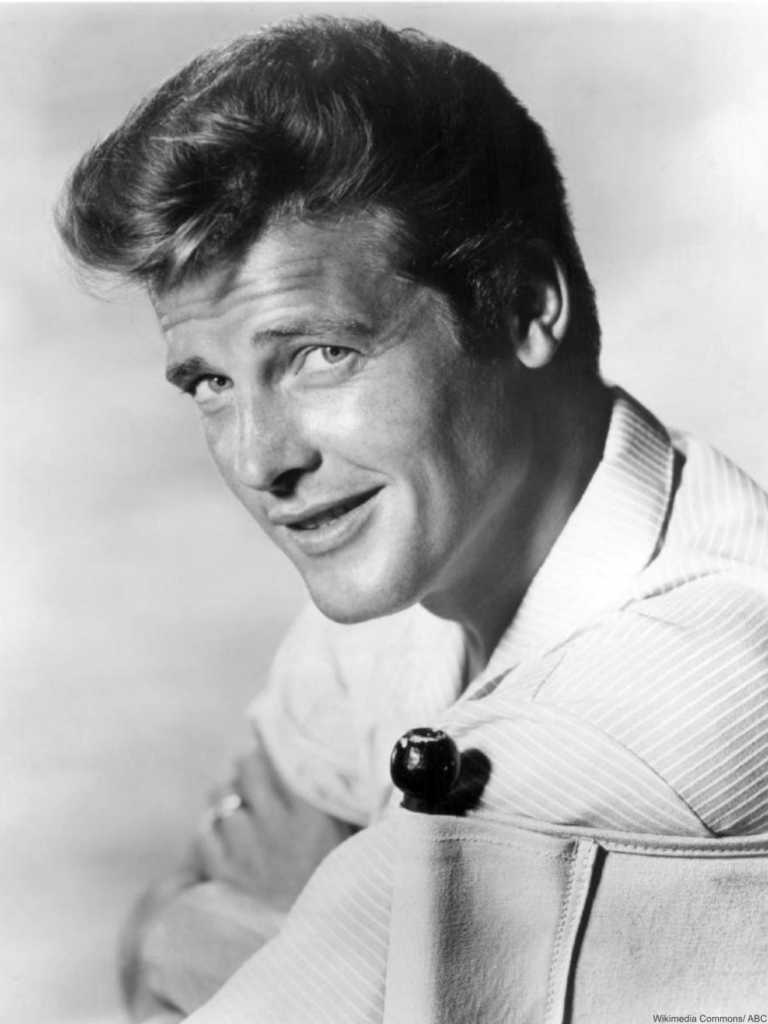 With that perfect head of hair and sharp wardrobe, Roger Moore played the smooth Simon Templar on The Saint in a way that made his style seem completely effortless. This hit Trans-Atlantic program made ladies all over the planet swoon and the men to wish they had Moore's sleek sense of style.
With glamor in spades, Eva Gabor's Lisa Douglas character on Green Acres was the height of fashion and luxury. Dripping with diamonds, wrapped in lamé, and surrounded by a halo of feathers, Gabor's looks recalled the Old Hollywood starlets in a modern way.
Sally Field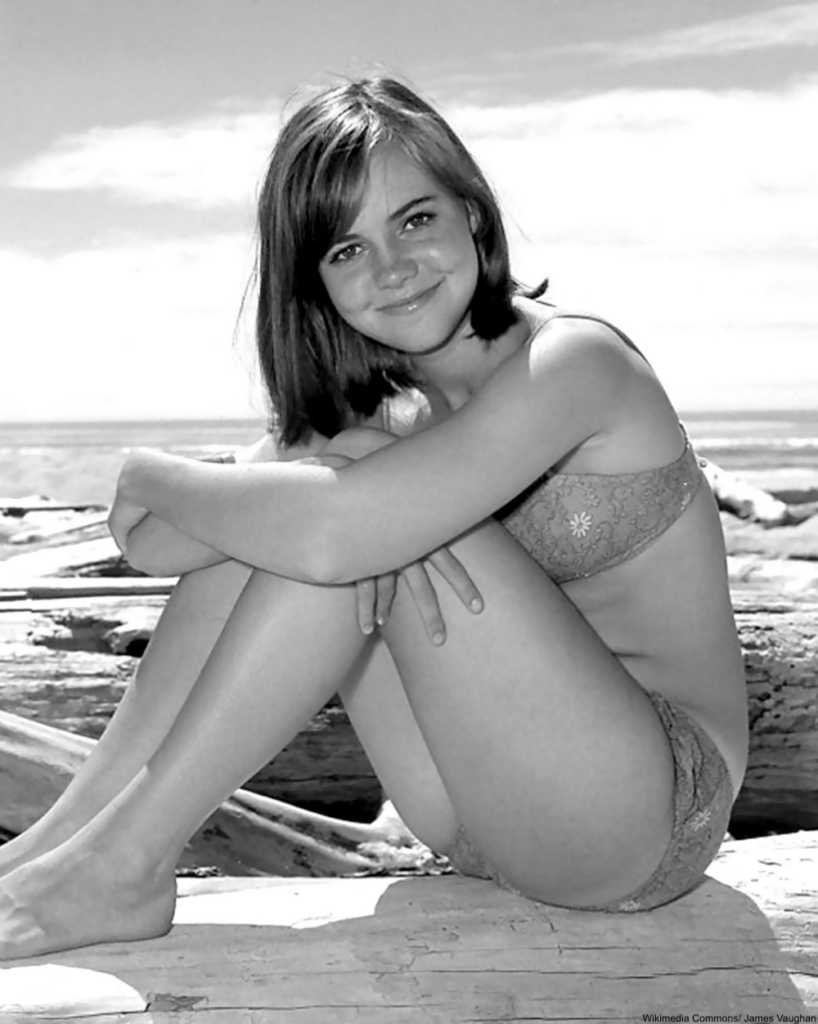 Sally field's wholesome Gidget still had the controversy of a two piece bathing suit to contend with, but she looked cute as a button in every episode. She set the tone for a many a youngster's wardrobe back in the day.
Click "Next Page" to see the most fashionable TV stars of the '70s!