These are the names to look for.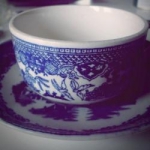 Rose Heichelbech
If you spend long enough collecting vintage you'll start to remember certain names and brands. There are thousands upon thousands of different styles and brands that people collect. But, there are a few big names that tend to demand a little more cash than others, based in part on the brand recognition, but also based on the great quality of these pieces. Anyone can make something that looks nice, but to have that piece then hold up well to 60, 80, or 100+ years of use is something else entirely. Here are just a few of the brands that vintage collectors should definitely know.
9) Drexel Furniture
Many collectors might not remember a standout or iconic piece of furniture from this brand, but their presence was almost ubiquitous in homes between the end of World War II and the early 1980s. This American brand released the groundbreaking Precedent line in 1947 designed by Edward Wormley which fused the styles of Art Deco and the newer mid-century styles as well. As the years went on they also made many of the Provencal revival furniture pieces that were so popular in the 1970s.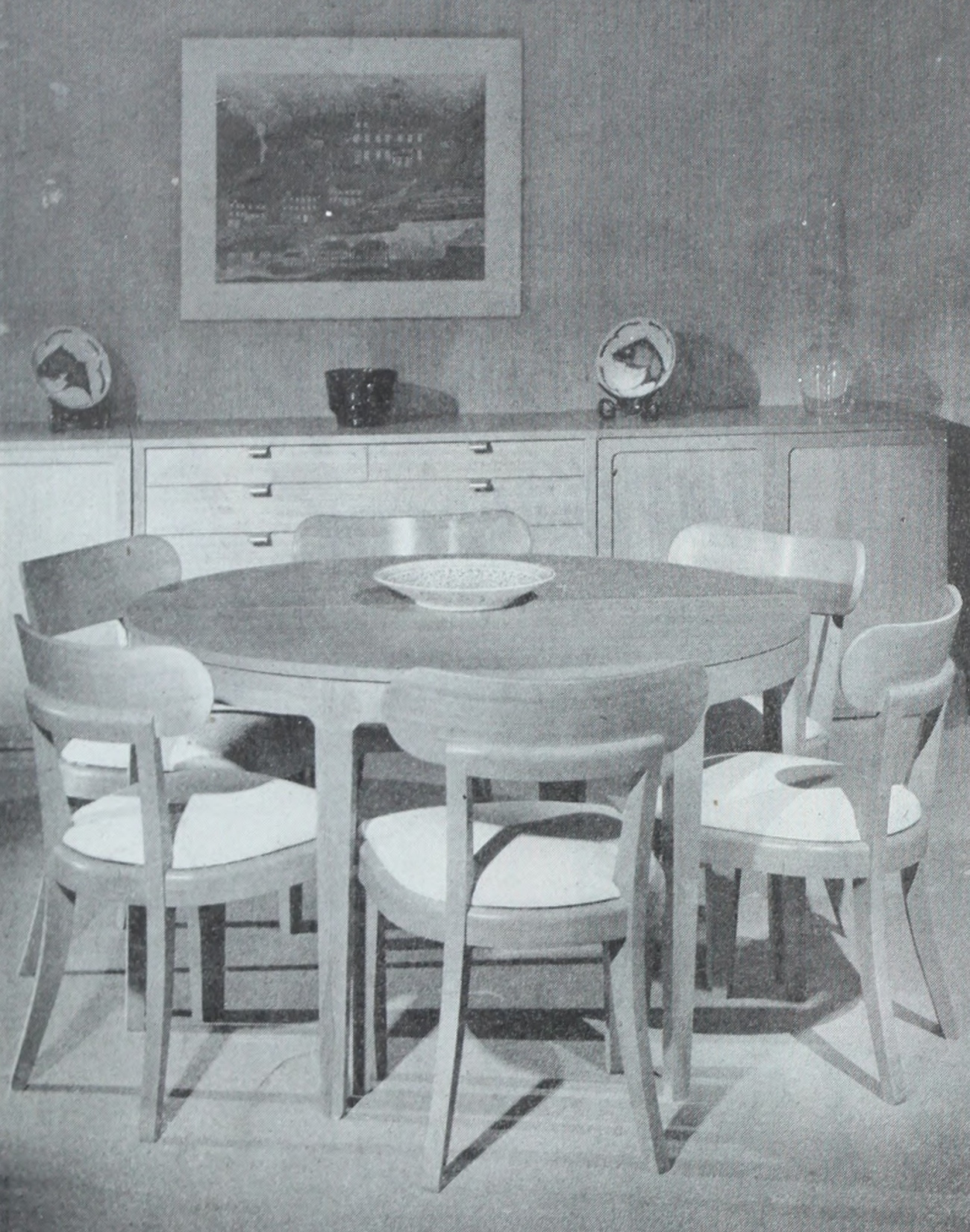 8) Hoosier Cabinets
You may hear this term thrown around, but there were many imitations of the Hoosier cabinet over the years. The first Hoosier cabinet was made in Indiana (home of the Hoosiers) in 1899 by the Hoosier Company. This was long before kitchens were designed with efficiency in mind. Women had been working with a sink, a pie safe, maybe an ice box, while assembling meals and rolling out dough on their kitchen tables.
The Hoosier cabinet changed all that by giving the home cook a station to cook at with specialized storage above and below, as well as a naturally cold enamel worktop to help with making dough and keeping food fresh. There were also a number of glass containers that went with the Hoosier cabinet, so in terms of collectibles there's lots to learn about these very special cabinets and their accessories.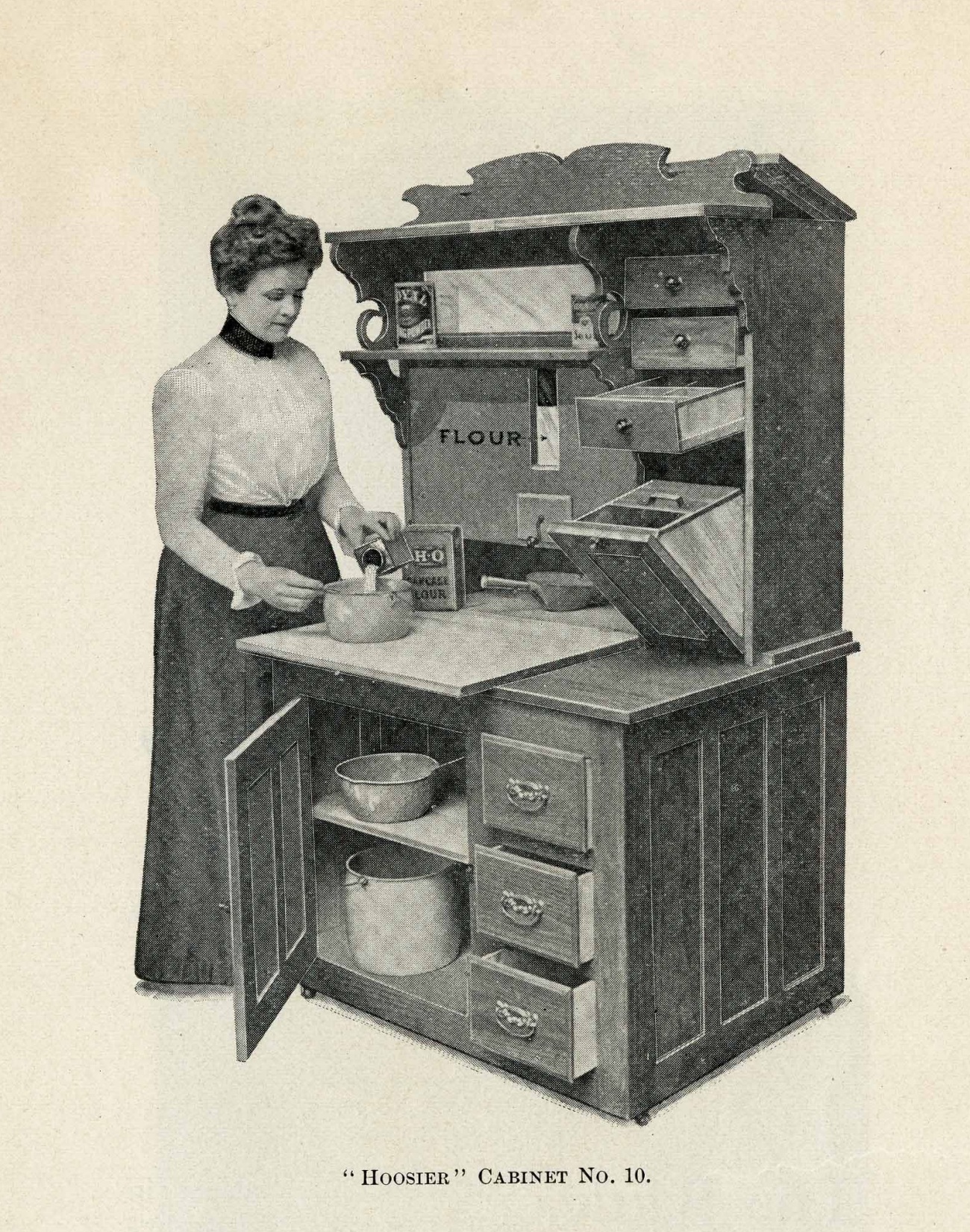 7) Heywood Wakefield
This furniture company got started in the Victoria era, when wicker chairs were all the rage. But, they transitioned to become one of the most well-known makers of the Art Deco and mid-century modern styles in the 1940s. All of these incarnations of the company's products are collectible today.
They also made many of the theater seats, office furniture, and school chairs we used growing up, so you can sometimes find those at vintage shops. But, it's their residential pieces that hold the most value today.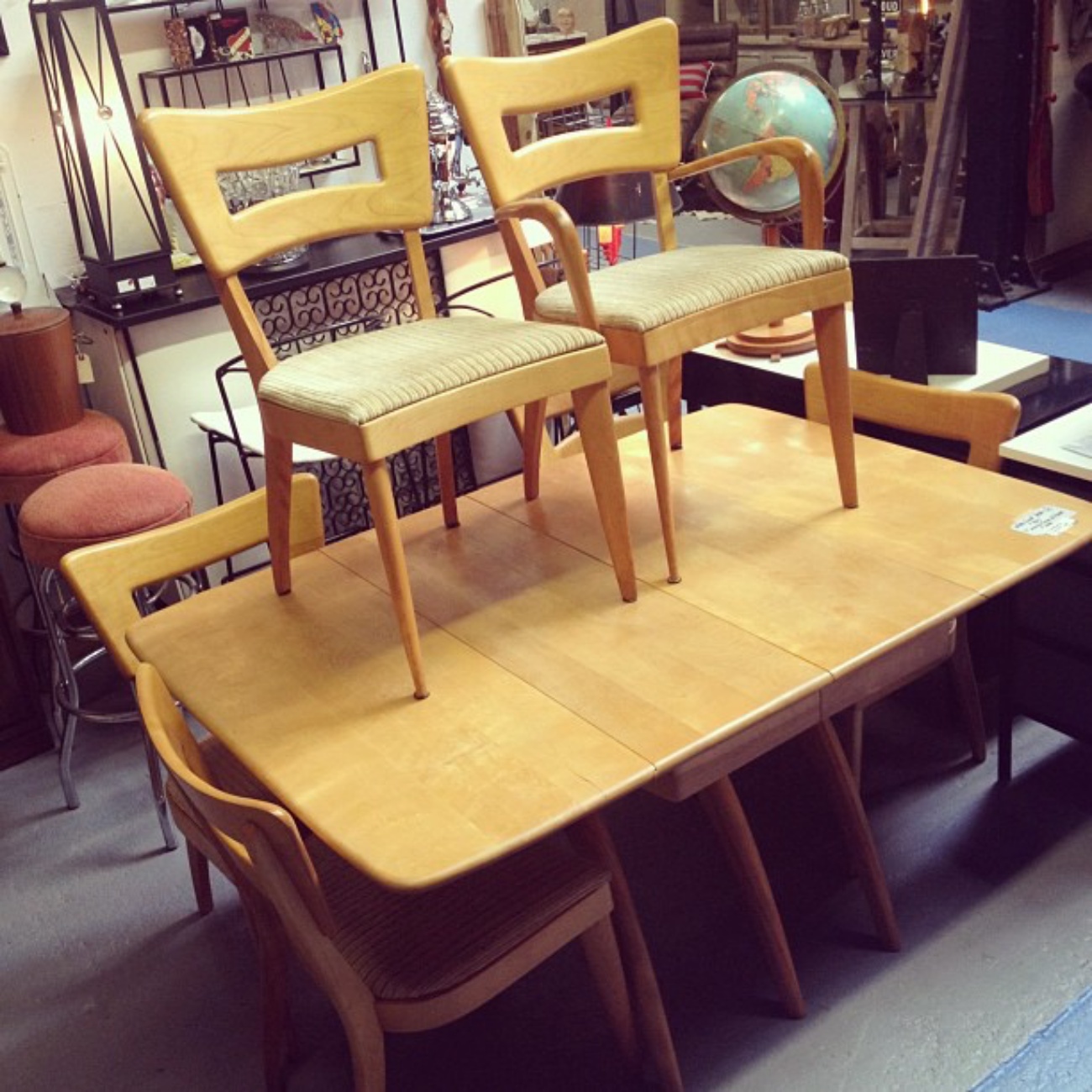 6) Fiestaware
Many people are aware of Fiestaware since this line china was brought back from its discontinued status and now is in production again. But, it's all about the colors and the markings. The older pieces of this type of tableware aren't made anymore, including some of my personal favorites of jade green and light pink (though the newer "peony" color is a similar pink). It helps to know the different glazes so that you can spot a newer (and less valuable) piece from an original quite quickly. Hint: the markings on the bottom of newer pieces clearly indicate the Homer Laughlin Company, which older ones do not.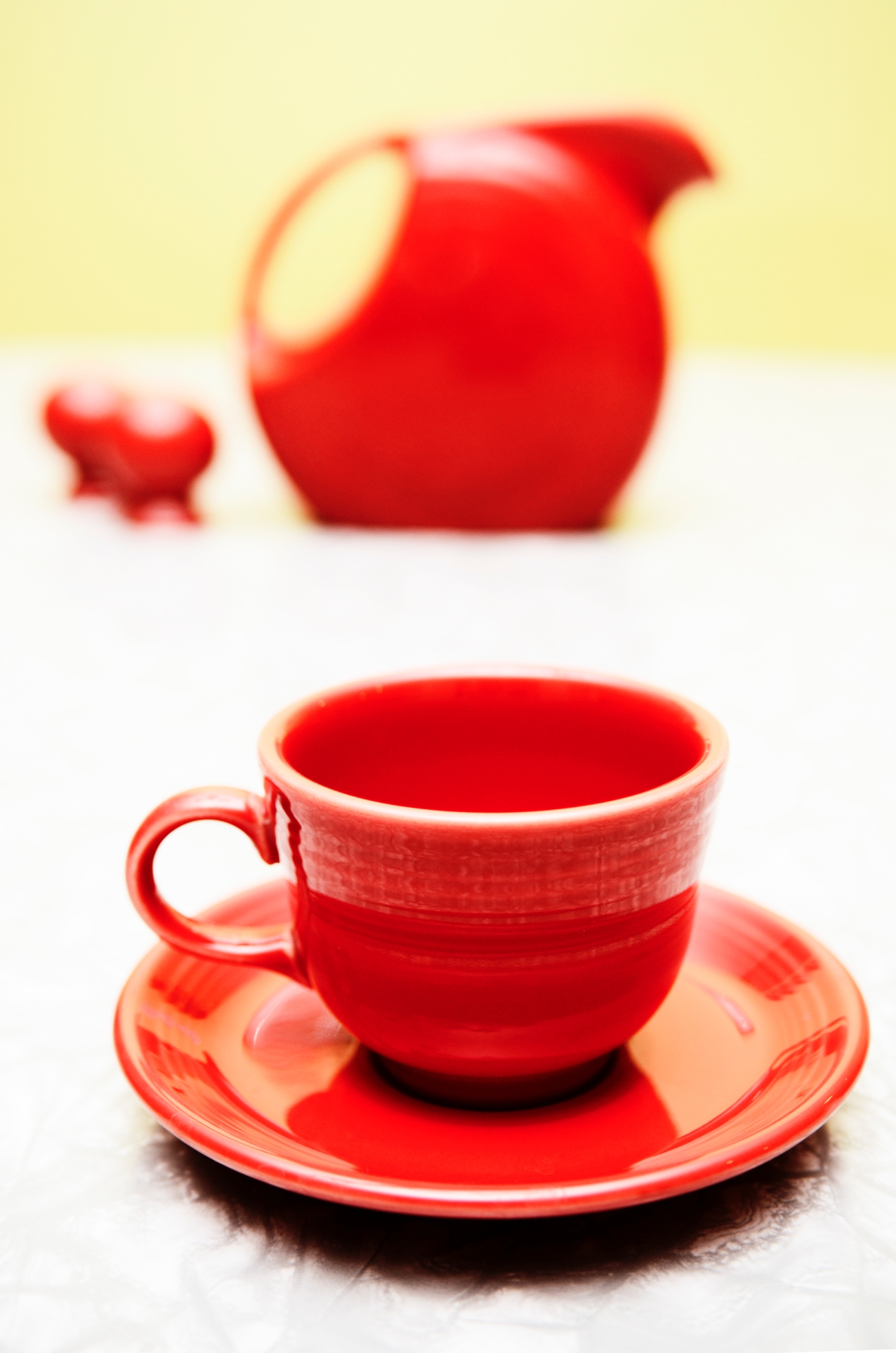 5) Jadeite
Much like Fiestaware Jadeite has a cult following among vintage lovers. And, there have been some re-issues but these are usually from unknown brands. If you want a set of real Jadeite, like the original Fire King ones that claimed to be oven-proof, then you simply must have vintage. This creamy, colored milk glass is very beautiful and functional as well. Whole dish sets were made in this style and they were popular from the 1940s well into the 1960s.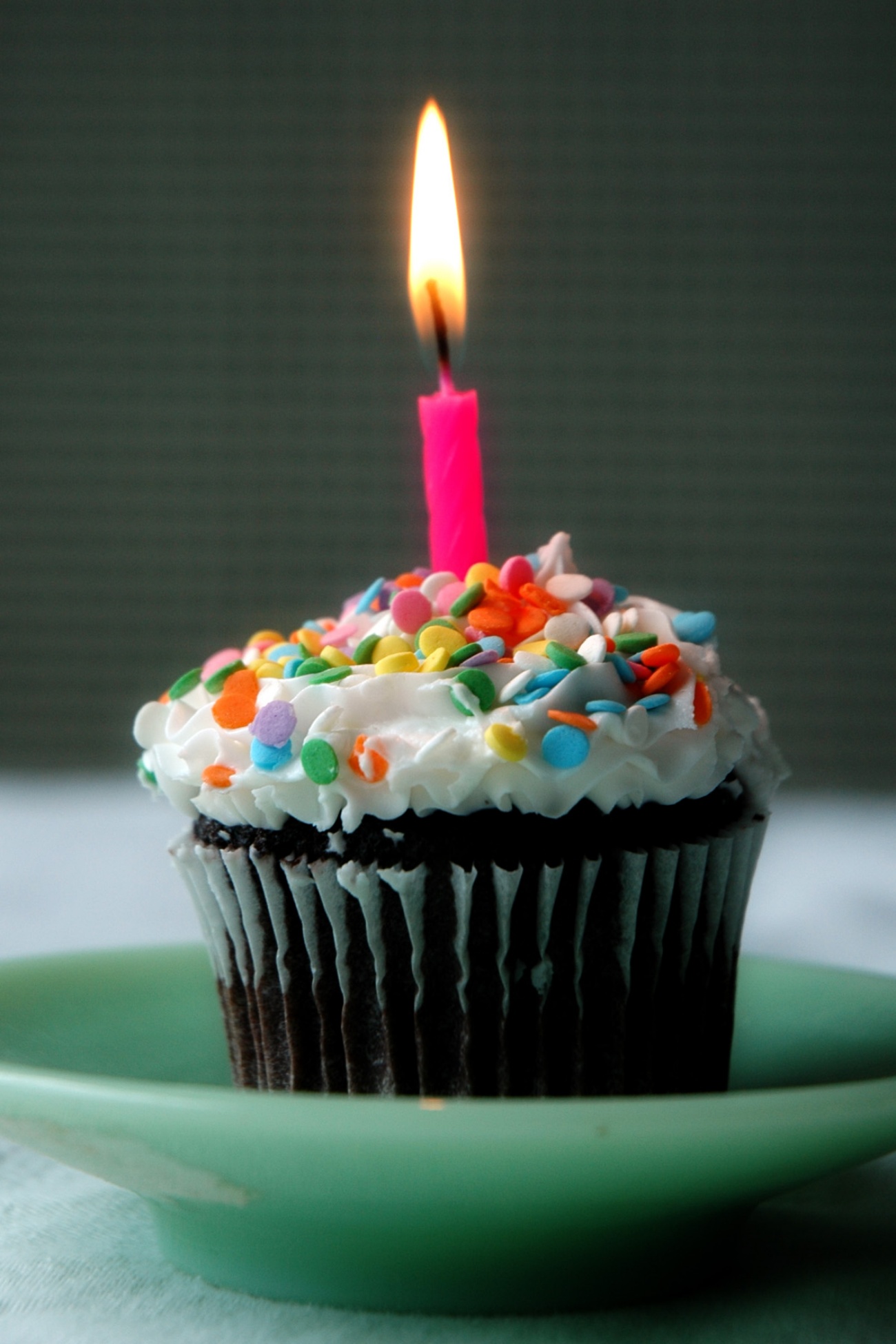 4) Broyhill
Like Drexel Broyhill was everywhere in the mid-century era. In that sense most of us have grown up with this brand in our lives without even realizing it. While some of their designs are forgettable (though high quality) they had some stand-out collections, such as the Brasilia line.
This collection was made from walnut and took inspiration from the 1962 World's Fair, the aesthetics of which were modeled after the futuristic Brazilian buildings designed by Oscar Niemeyer. Today these pieces are iconic and can sell for quite a lot of money, so true 1960s fanatics love this brand.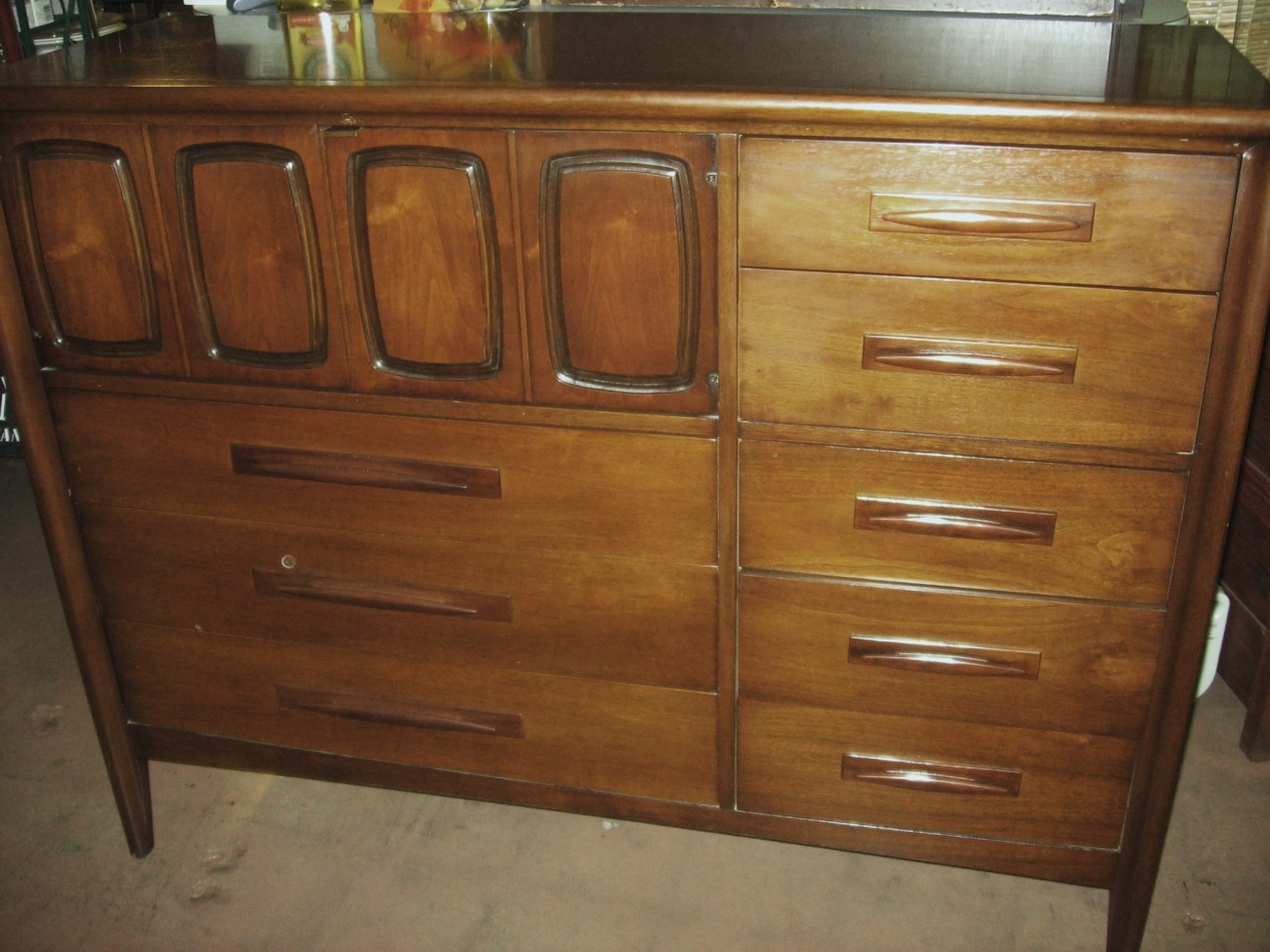 3) Miller Knoll
Without a doubt the most common and popular reproduction of MCM furniture right now is the tulip chair, a design pioneered by Eero Saarinen, a Finnish-American architect and designer. His timeless chairs were licensed through Knoll Inc. furniture company, an entity that also handled furniture for designers like Ludwig Mies Van Der Roe and Frank Gehry.
Like Heywood Wakefield their designs have long been featured in offices and in airports- despite the fact that many people still don't know the name. They are today known as Miller Knoll.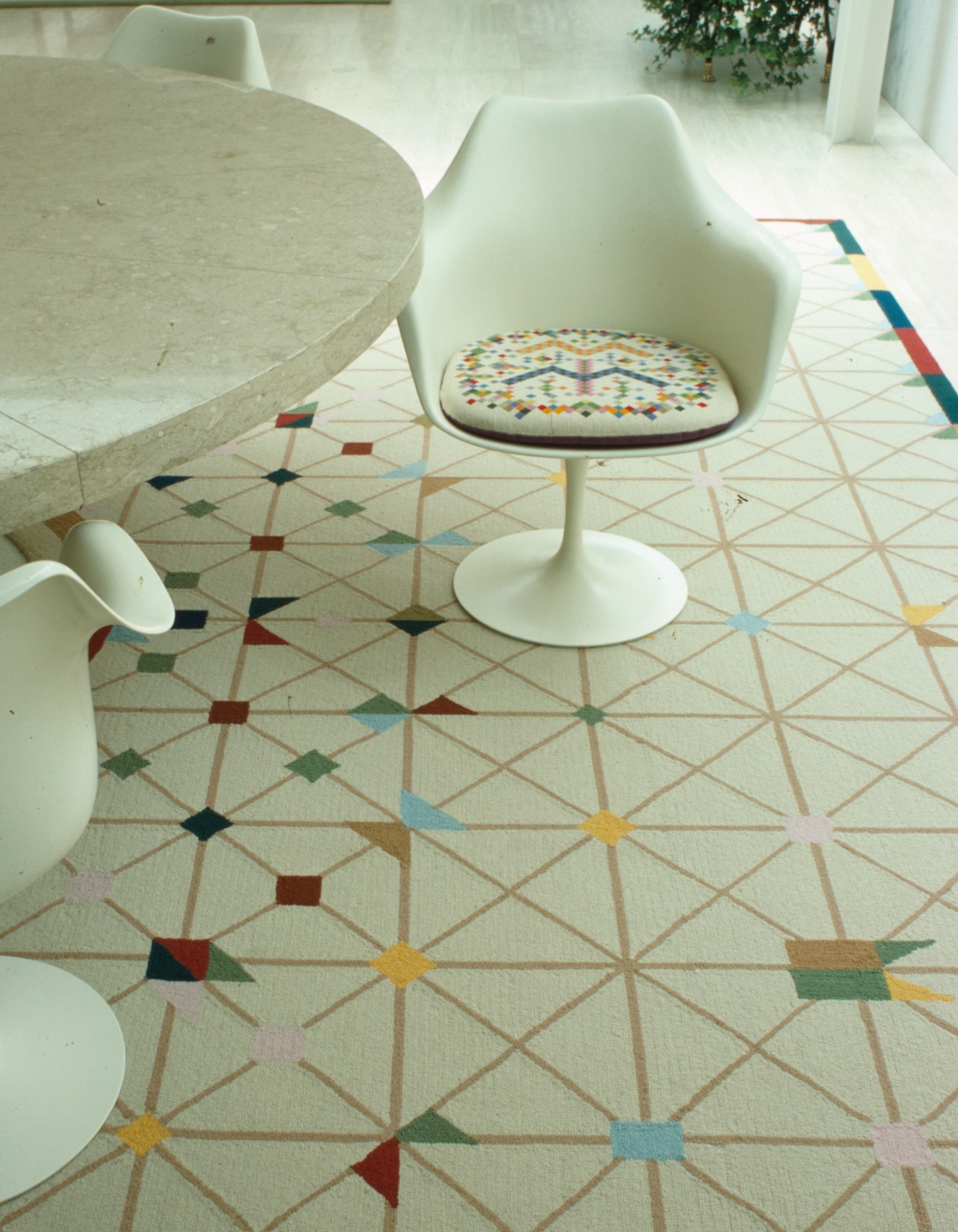 2) Bakelite
In the late 19th century the process for making synthetic phenol formaldehyde resin was discovered. The formulation was stabilized and beautified by chemist, Leo Baekeland, who gave his brand the name Bakelite. For a time this sturdy and carve-able material was used on everything from phones to light switches to domino sets to jewelry to cosmetics cases. They even made children's teething toys from Bakelite!
Beginning in the 1950s this material fell from favor and today it's uncommon to find new products made from this material. The colorful pieces that were produced in the 1920s-1940s today hold a special place in many collectors' hearts. The colors exemplify the colors of the era, with rich butterscotch, custard yellow, and cherry red being some of the most common shades. Anything made from Bakelite can be collectible today, but in particular Bakelite jewelry has increased in value.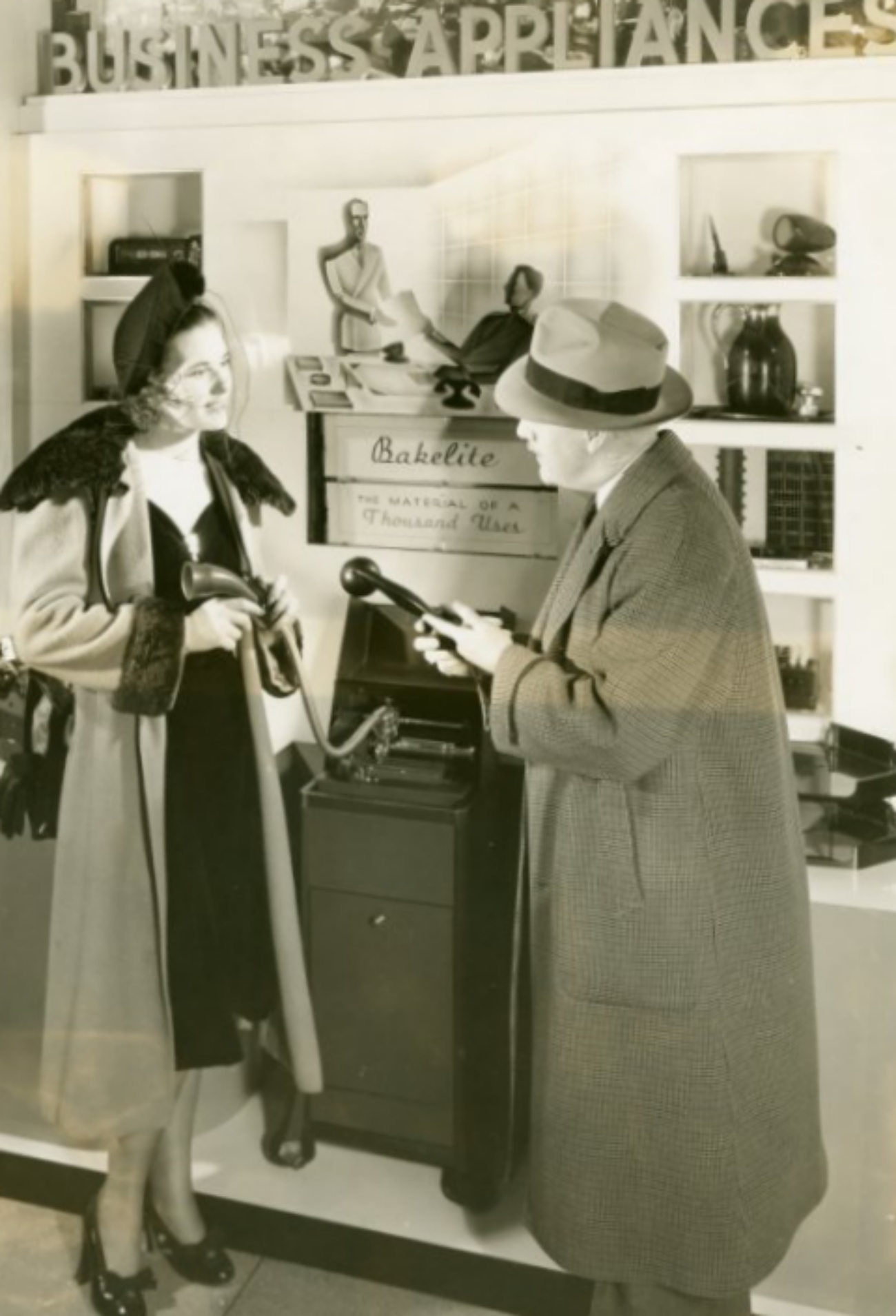 1) Thonet
It's rare to find an actual Thonet chair at most antique stores. But, the designs of German-Austrian master woodworker Michael Thonet (who died in 1871) are still influencing furniture today. The most recognizable styles of Thonet are the bentwood rocking chairs with cane webbing seats and the iconic ice cream parlour chairs with the curved backs. These two styles have been imitated over and over again since the Victorian era, so much so that many people will use "Thonet" to mean any old fashioned bentwood chair. These pieces never seem to go out of style and are pretty much always good pieces to invest in.