4) Chrome Dinette Set
Who didn't have one of these at some point? so many childhood memories of sitting at one of these, helping to finish some chore, or eating breakfast, or playing cards. These iconic sets are good for so many reasons including durability and compact size. That's probably why people still love them today!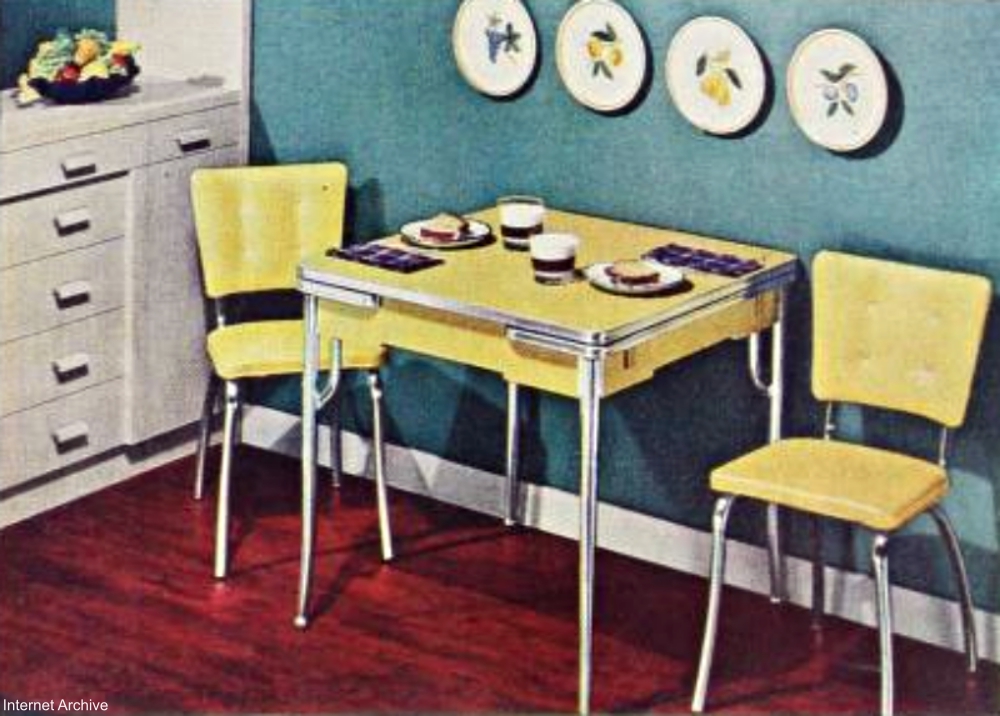 3) Hairpin Legs
The industrial look with home at heart, this unique style of legs was invented during WWII. Designers were looking for ways to minimize the amount of materials needed for furniture while maintaining strength. These simple, yet heavy, legs were the solution. All these years later, they still give a modern look to any room.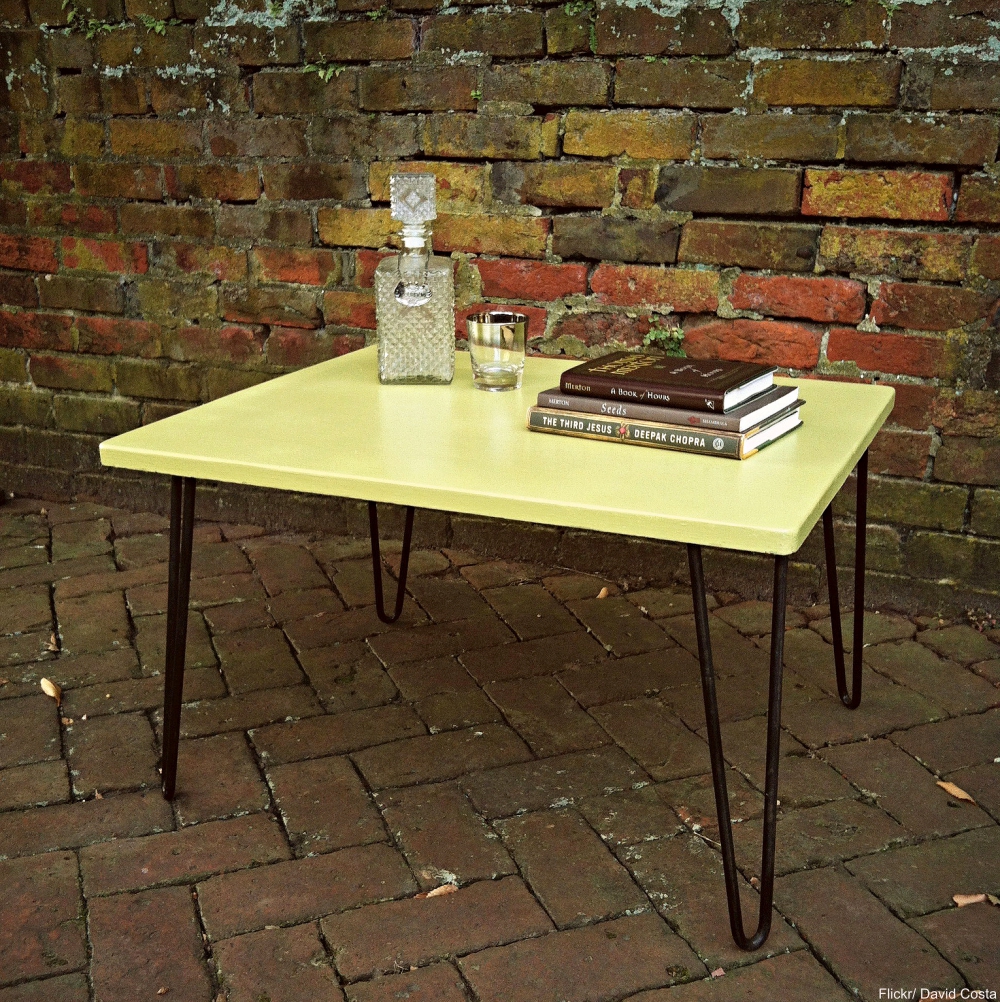 2) Two-tone Wood Furniture
This is a look we love when it's done well. The two-tone look was such a popular trend in the 1950s. It's a look that has come back for higher-end pieces, and for all rooms of the house. If you want to make a room feel mid-century, add a piece of two-tone furniture!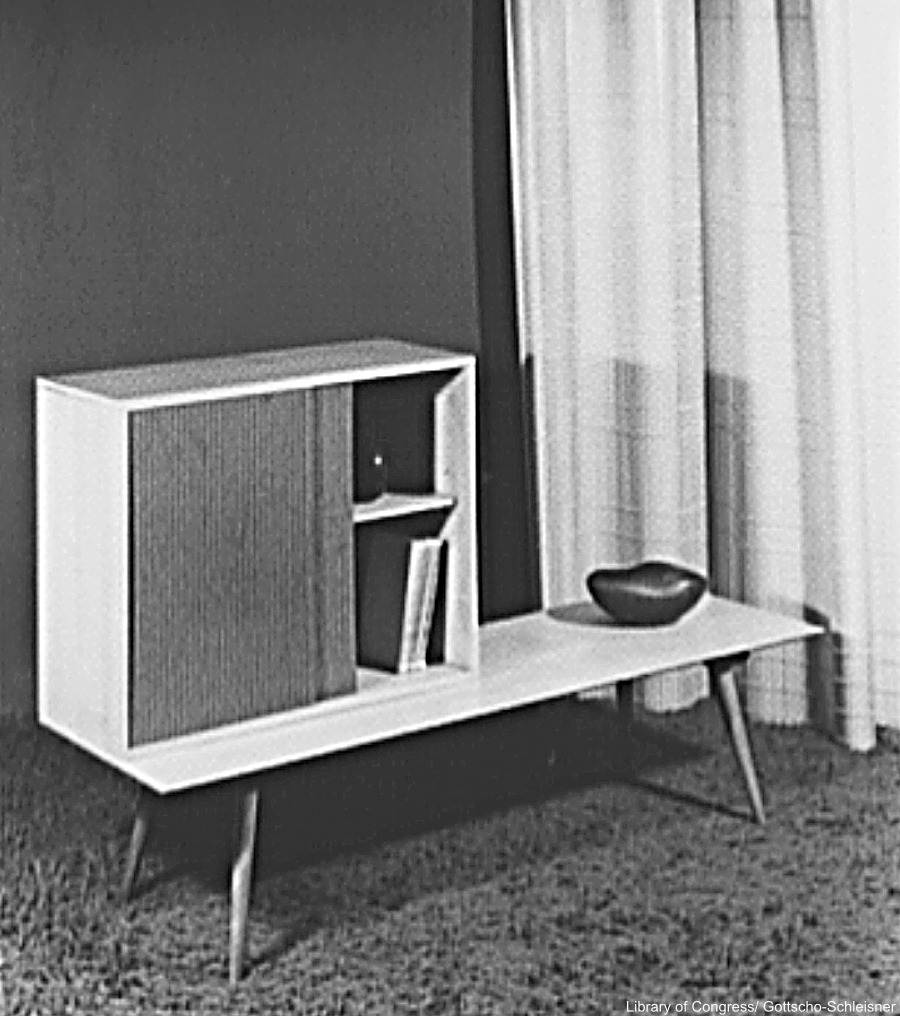 1) Molded Fiberglass Chairs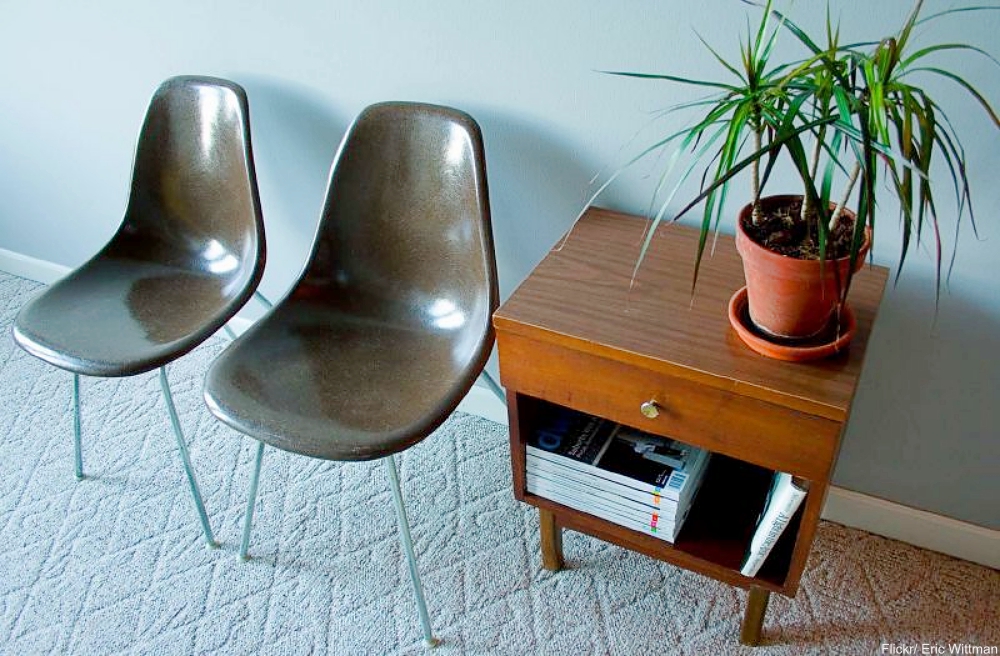 Another Eames creation, these classic chairs have been preferred in schools and institutions for decades. We love how these look in the home, too! Nothing adds a quirky touch quite like this style of chair. It doesn't hurt that they come in many different colors as well. This is another style that has been mercilessly copied, although modern knock-offs are usually plastic and not fiberglass.
These looks, despite being "dated," are timeless for those who love modern and vintage furniture. They bring us right back to being a kid. So many memories with these shapes of furniture. That's why we love collecting these modern treasures!
Click here to see more styles we can't get enough of»