7) Curved Sofas
Those curved sofas and sectionals are just so of-the-era! The long expanse of sofa, swaying around the living room, could be straight from a James Bond movie, but would have been equally at home on The Dick Van Dyke Show set.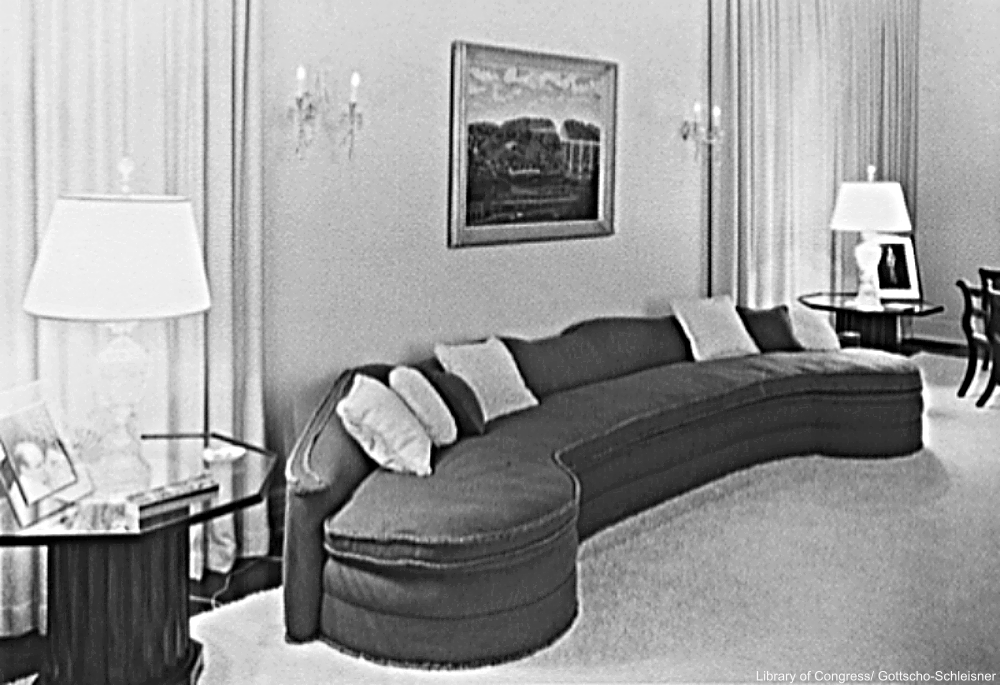 6) Kidney or Amoeba Coffee Tables
These unusual shapes went well with curved sofas, but also paired nicely with the very straight lines of most furniture. This shape, along with the starburst and atom, was to become one of the most-used shapes in interior design during this time period. Such fun pieces, yet so grown up.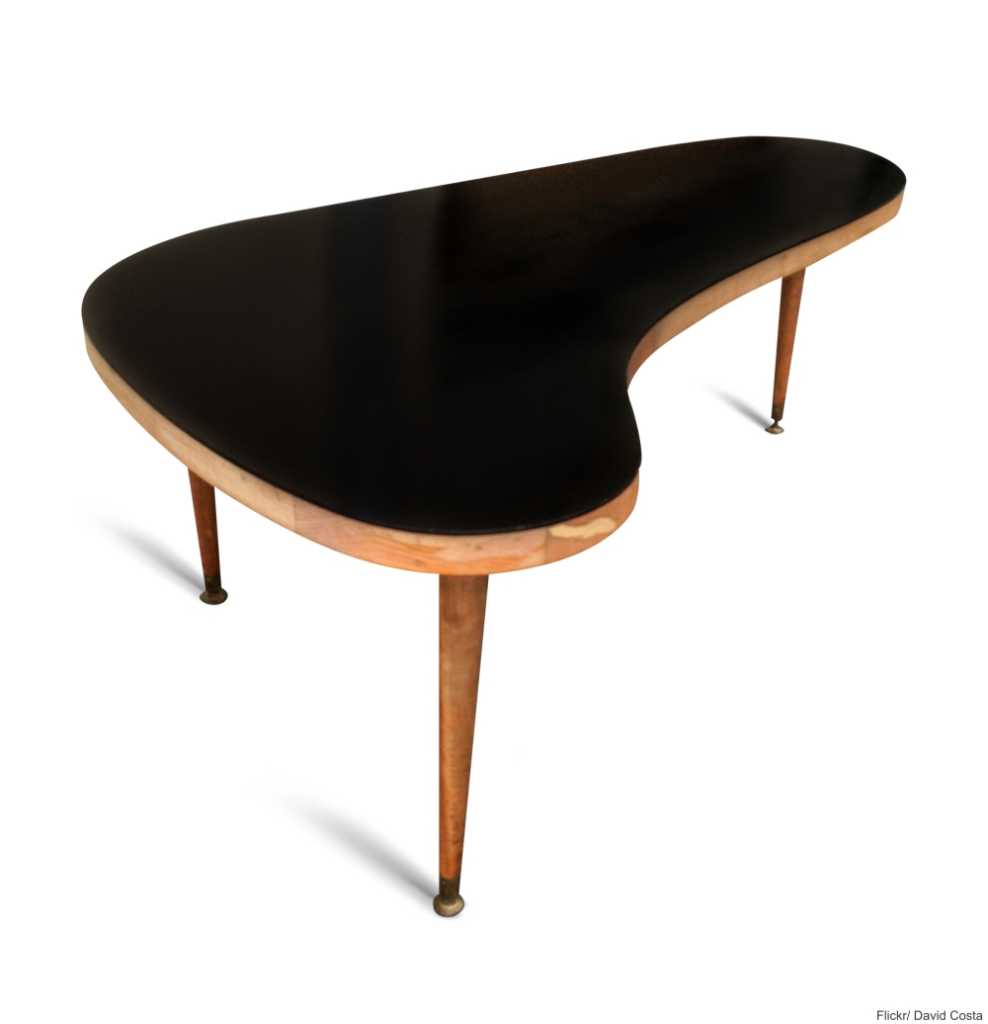 5) Bent Plywood Chairs
This one is tricky to produce. Done hastily or with bad construction and the result will not be durable. The magic of plywood, though, is that done well, the strength and beauty of the furniture will not only be modern, but can be very affordable to produce as well. A Charles and Ray Eames creation originally, this look has blossomed into a global trend that continues to sell big.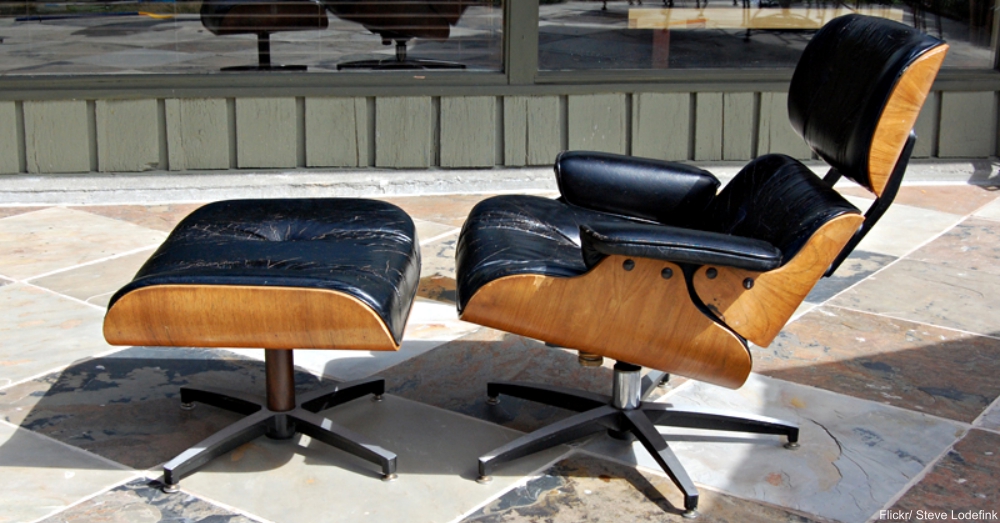 Click the "Next Page" button to see the last 4 styles!