Since in-person meetings are now a public health issue, members of the occult are getting creative with their ritualistic meetups.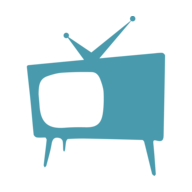 Anastasia Arellano
Halloween may have come and gone, but some witches are here to stay. Recently, there has been a resurgence of interest in the occult.
In part, it can be attributed to the popularity of social media as it has given many niche communities a platform to become more exposed.
Among those with more expose are modern-day witches who have been bringing a new look at nature and how we interact with it, as well as other forms of occult practices, such as seasonal and lunar rituals as well as divination systems such as astrology, tarot, the "I Ching," and runes.
I just imagine a forest witch wearing this while leading nature rituals with their coven on a zoom meeting pic.twitter.com/vW8r7GC3kh

— Dea Poirier (@deapoirierbooks) April 19, 2020
And while these practices might be attempts at gaining a look into the future, there is no way that they were able to predict this year's global COVID-19 pandemic. Still, these witchcraft enthusiasts have not let the social distancing get in the way of their rituals or coven gatherings.
Once again, thanks to the accessibility of social media, witches have been making it possible to continue building their community. The owners of the physical shop Artes and Craft, which sells witchcraft wares in Hartford, Michigan, have come up with an idea. As Insider reported, for the Spring Equinox, owners Pat C. and Paul B. created an online ritual event.
Reading #TheWitches to my class over Zoom. Absolutely love creating a bit of mystery by wearing gloves and pretending to be a witch. #edutwitter #LockdownLearning pic.twitter.com/1ybpaOmTac

— Ms Elagha (@Ms_Elagha) November 25, 2020
As they explained, they went with Facebook Live for the event so that other people could view the session afterward. The Spring Equinox ritual proved to be quite popular as it had more than 4,000 people in attendance – mostly views from the local area.
A Boston-based coven group, The Order of Ganymede, had previously been using GoToMeeting for video conferencing with their members as it could be used on a variety of devices like iPads, laptops, and smartphones, or even good old-fashioned dial-in phone participation.
Coven member, Steve W. aka Delios, stated to Insider, "It has a great 'record' feature for a replay of the ritual for others, since we all know that time doesn't matter on the inner planes."
I couldn't even deal with the beautiful hilarity of my setup when I stood up after a digital circle with my coven so I put all the Important Workings away and snapped this pic of the basics for posterity. Witchery in the Plague Year of Our Lord 2020 pic.twitter.com/540ILNZRQM

— ash ✨ proprietor of Grade A invective (@8ofPentacles) August 2, 2020
But they're not the only coven meeting online. As reported by Insider, an artist and witch from upstate New York, Ally L, shared that her coven had been holding gatherings via Zoom. And the creator of the World Spirit Tarot, Lauren O'Leary, aka Madame Onça, explained that she normally would hold in-person sessions. However, since the start of the pandemic, she had noticed an increase in people searching for feelings of connection. This is surprising given that she no runs weekly online classes over zoom known as "Kitchen Witchy Tarot."
Owing to Coronavirus Concerns, We Will Now Be Holding Our Coven Meeting on Zoom https://t.co/4we6d7bv76 pic.twitter.com/zNi3EjGNRT

— Marc Grober (@netbuoy) April 4, 2020
She stated, "In my face to face classes, I strive to remove the stigma around tarot by being warm and accessible, and to lower barriers to learning by being down to earth, frank and (hopefully) funny. Taking all that onto a digital platform, in a hurry, has required I adapt, adding a layer of technology, and learning to function simultaneously as teacher, intuitive, and techie. I've always been more of a folksy analog witch, so it's been a strange brew for me, but the response has been fantastic."
Please who is hosting our next zoom coven meeting? I don't want to miss it. https://t.co/NSg7DM9Csc

— Ijeoma Ogwuegbu*NG*🏳️‍🌈🌈 (@IjeomaOgud) July 3, 2020
At least there is something to come out of this pandemic: more of an online platform for other communities to find themselves easier online.
What do you think of the rise in online witches? Do you practice? How have you been coping with your practices since the start of the pandemic? Let us know!