Volkswagen announced that 2019 would be the year they discontinued the Beetle compact car.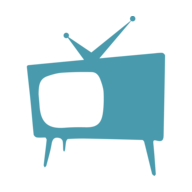 Timothy Roberts
The classic Volkswagen Beetle has now exited the scene after Volkswagen ended production this year. It was announced with the new ad campaign, 'The Last Mile'.
You can expect to start seeing these advertisements on Tuesday when the campaign officially launches. They will include an animated film with the Beatles' 'Let It Be' performed by the Pro Musica Youth Chorus children's choir. You can also see the adverts on digital billboards in Times Square. The 92nd advertisement was created by ad agency Johannes Leonardo and it will air on Tuesday night on ABC and CNN. You can also expect to see it during the Rose Bowl, Sugar Bowl and it was seen on New Year's Day.
Animated cameos will appear on the commercial, including one by Andy Warhol, who created pieces that featured the Beetle. Kevin Bacon will also appear on a cameo since his Footloose character drove a Beetle. At the end of the advertisement, the car will begin flying, appearing to change into a bug with the caption: "Where one road ends, another begins."
Volkswagen announced that 2019 would be the year they discontinued the Beetle compact car. They would switch their focus to electric cars. The company announced in January that a new electric vehicle would be built in Chattanooga, Tennessee at their manufacturing facility.
The final Beetle to leave the assembly line was in Mexico in July. That assembly-line will now produce the Tarek SUV according to Volkswagen de Mexico CEO Steffen Reiche. In order to show that the company was embracing the future, they sold the last Beatles on Amazon.
"This animated film pays homage to the imprint this car has made as we make way for an exciting future of electric mobility for the masses," Johannes Leonardo Chief Creative Officer Leo Premutico said in an email to CNBC. "When creating the campaign, it was very intentional that we didn't put any one person or moment on a pedestal. The Volkswagen Beetle was the great equalizer for society and culture at large. This isn't one person's goodbye or a company's, it's everyone's goodbye."
https://www.instagram.com/p/B6BO14WBTfw/
There will also be an influencer element associated with the campaign with people posting their life with Beetles on Instagram. Andy Cohen, host of Bravo got that part of the campaign started early in the month.