These objects are incredibly nostalgic!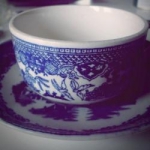 Rose Heichelbech
Once upon a time Woolworth's, the U.S. five and dime store, sold a little bit of everything. Stores like these were the precursors to today's big box stores, while offering a personal touch that has for the most part been lost in the modern world. While the objects sold inside Woolworth's might not be worth that much at the moment, one thing about Woolworth's that remains high value is the brand itself.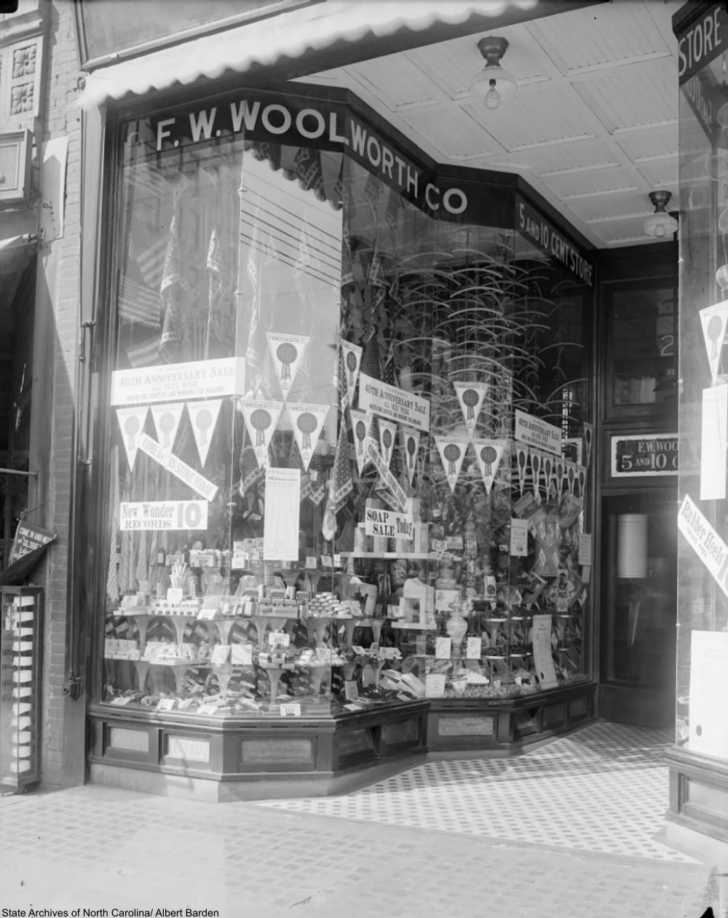 Some of the biggest sellers related to Woolworth's are items that would have been displayed or used in the stores. At the peak of their success F.W. Woolworth Company had more than 2,000 stores in the U.S. While the country's biggest five and dime couldn't compete long term with newer chains and more modern operations, shoppers who remember these stores have a soft spot for the chain.
With so many stores, the items that were used in the daily operation of Woolworth's are now being bought and sold online. You might be surprised by a few of these items!
Woolworth Signage
Some of the most popular items are pieces of signage. A few years ago one of the signs from the toy department at Woolworth, in enameled gold and red, sold through Morphy Auctions for over $10,000! It would be hard to find another department sign as nostalgic as that one!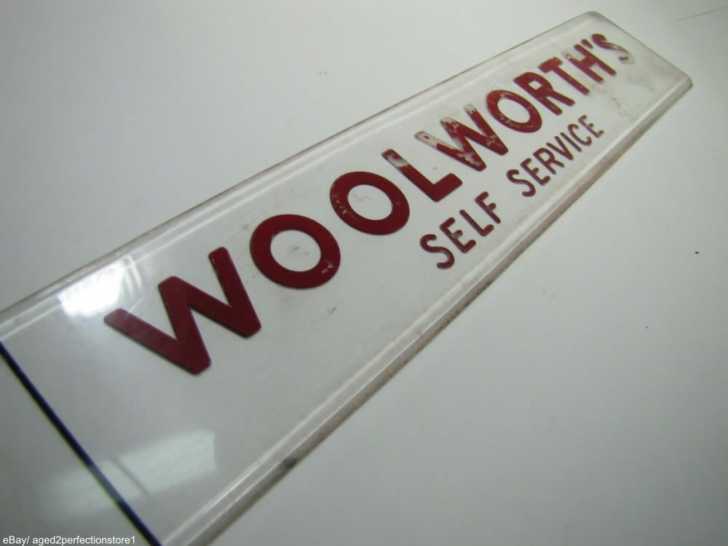 Not all Woolworth signs sell for that much money, but most sell for between $100-$500 which is still not bad at all! The sign above is priced at $225.
Woolworth's Lunch Counter
Other items that are very nostalgic are pieces of flatware from the Woolworth lunch counter. Engraved in the cursive form of the store's name, these little treasures are a nice way to own a piece of the past without taking up much space in your house. These pieces can sell for between $5 and $20 each, with is much more than used restaurant tableware usually sells for! We've seen the Woolworth lunch counter plates for sale at $40 for two.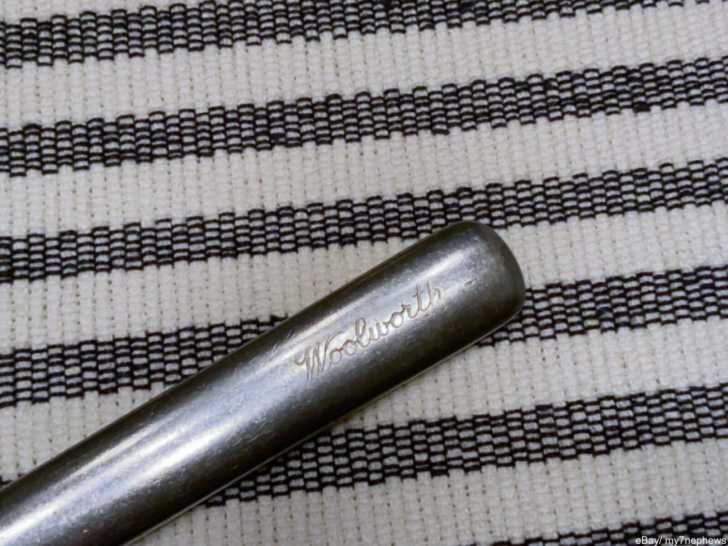 Miscellaneous Small Woolworth Collectibles
Small collectibles from Woolworth's are also popular and include post cards and the small paper bags once given to customers. These small objects take up little space, but take you right back to the days of spending a lovely afternoon perusing the aisles and getting a nice lunch to boot.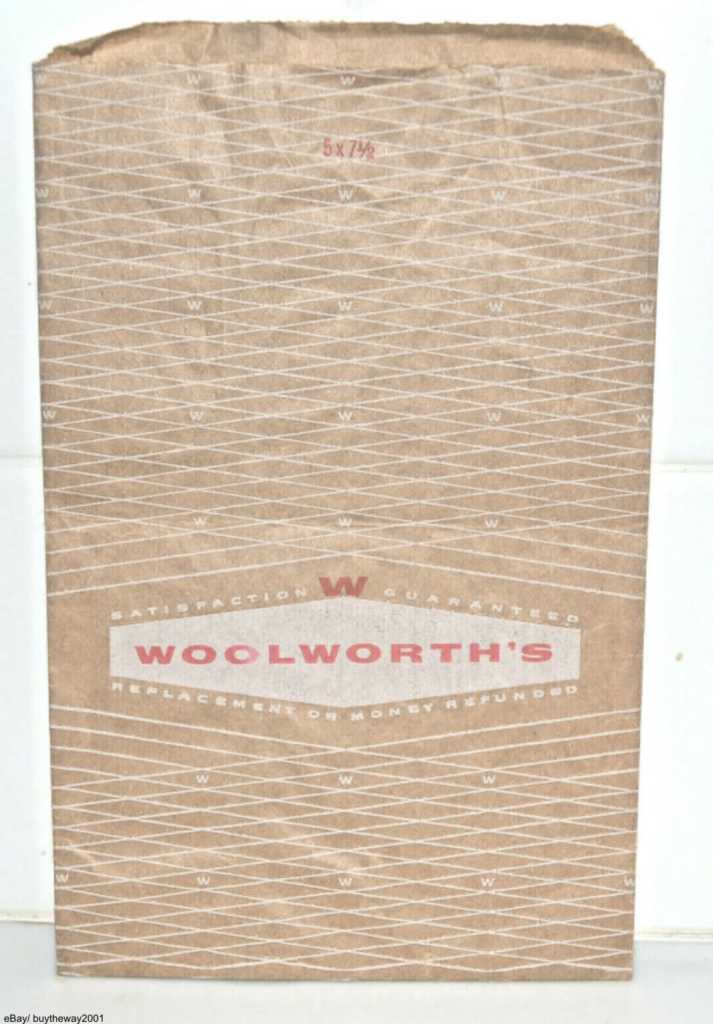 Postcards featuring either the exterior of stores (as in city or amateur postcards) or the interior of the store (made by Woolworth's) call sell for between $4 and $55 depending on the age and subject matter.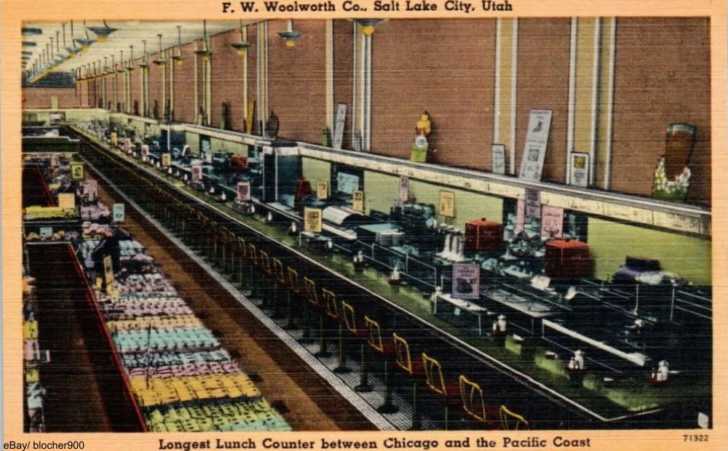 The iconic shopping baskets from Woolworth's can also fetch a good price. The colorful folding baskets can sell for $35–$50 each or more and the racks that once held them have been spotted being sold for more than $500!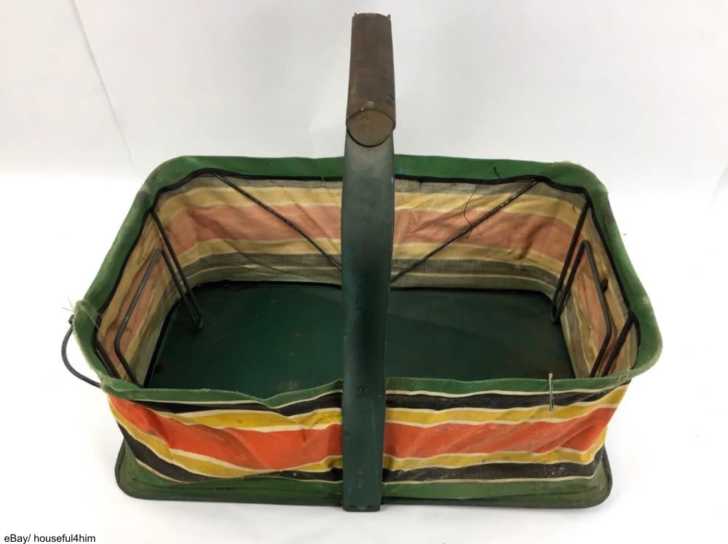 Catalogs from F.W. Woolworth Company, produced especially at Easter and Christmas, can sell for between $10 and $45 each.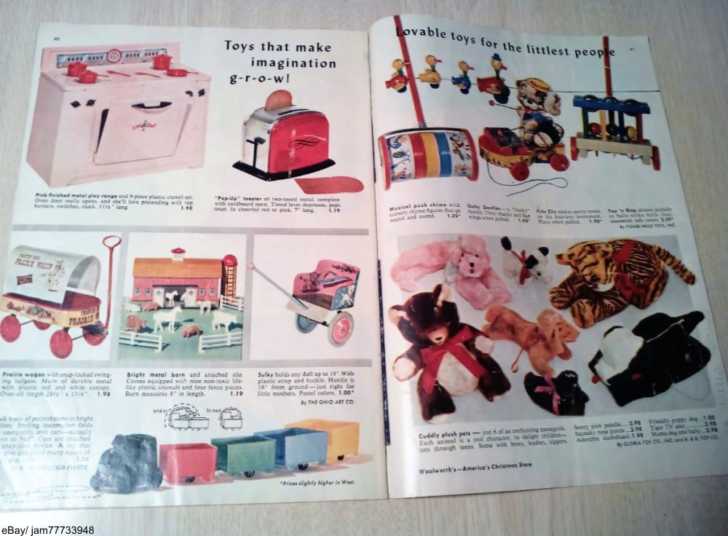 Another fun item is this information department badge – asking price is at $20. Who else remembers this?