The video is 35 years old but is just as adorable as the day it was filmed.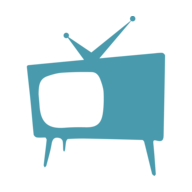 Chris Winters
A mother-son relationship is one of the world's most unbreakable bonds. They're a form of universal connection that can be seen around the world, from animals to humans. Even royalty isn't excluded from the deep connection and love that a mother experiences for her son.
One video recently surfaced showcasing this bond in royalty. The video, filmed 35 years ago, shows a 3-year-old Prince William doing his mother's, Princess Diana's, makeup.
Like most little boys, he loved spending time with his mother. We just wish that the video had sound so that we could hear what these two have to say to each other. We are willing to bet that this would be some of the most adorable banter that we have ever heard!
https://www.instagram.com/p/CIye19QnKi_/
In the video, you can see the tiny lad is in the process of trying to powder his mother's face and it's absolutely adorable! Any mother who has tried to put on her makeup in her child's presence can certainly relate to this one. We are impressed by how careful William is while applying the powder. Sure, he seems to be getting some in her eyes, but the effort is there.
Some might be wondering why this video looks a bit familiar and that's because it was shot right before a famous family photoshoot. Prince Harry was just one year old at the time! This video was recorded on the same day as their photoshoot at the Kensington Palace home.
https://www.instagram.com/p/CIRakwjHEhj/
William has long struggled with his mental health in the wake of his mother's death. "I've thought about this a lot, and I'm trying to understand why I feel like I do, but I think when you are bereaved at a very young age, any time really, but particularly at a young age, I can resonate closely to that, you feel pain like no other pain," he said during a documentary entitled A Royal Team Talk: Tackling Mental Health.
We hope he found some solace in this clip!