You never know what you'll find in a box like this.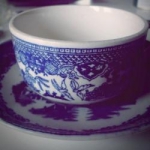 Rose Heichelbech
For those of us who are infinitely curious about old objects and antiques, going through a dusty jewelry box is more of an adventure than a chore. If you've ever had the pleasure then you know it's rather like stumbling upon an Aladdin's cave. For a Canadian Youtuber and antique store owner, Alexander Archbold, his job centers around finding cool stuff…preferably on camera. So when he picked up a crumbling jewelry box at an estate sale he thought he'd share it for his subscribers.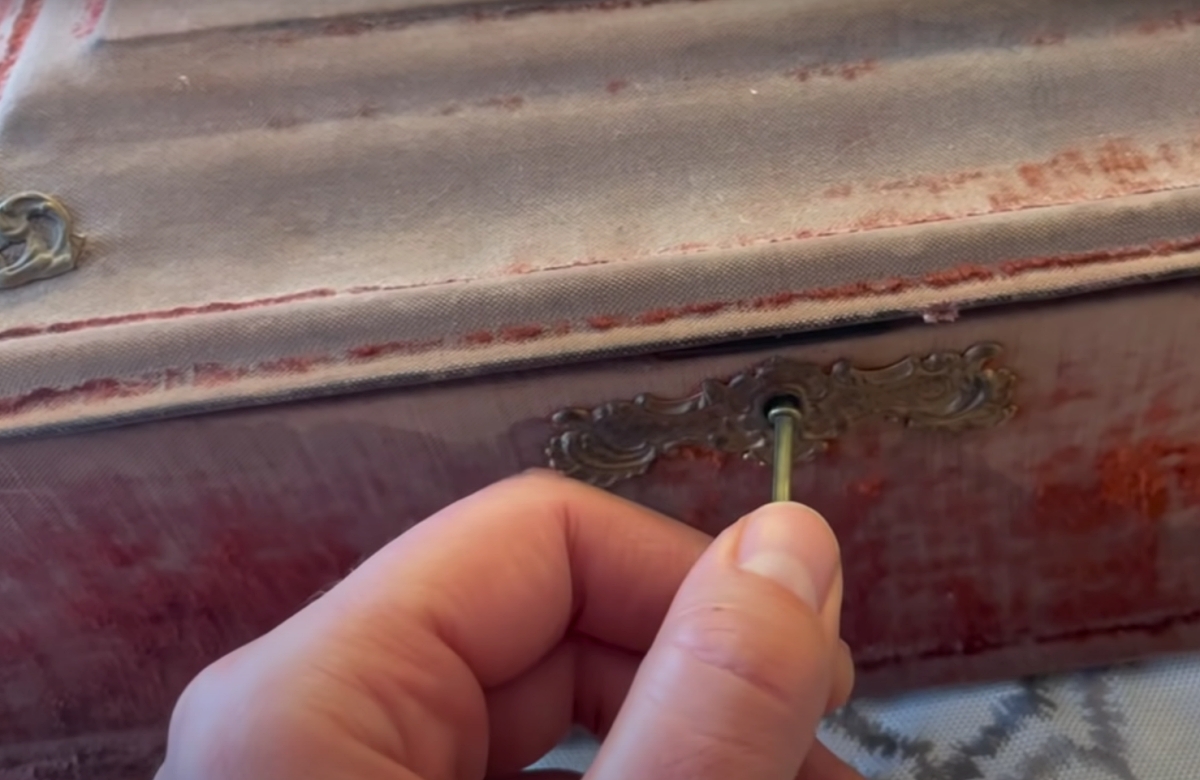 The box was once covered in velvet, but with the ravages of time only a few patches of the vivd red fabric remain. The box is divided into sections, each filled with a mish-mash of objects. This reminds me so much of other jewelry boxes I've seen in my time and there's such a sense of anticipation with a chest like this.
When he opened it right on top was a set of sterling silver earrings and brooch, as well as a cameo, some dress clips, and necklaces.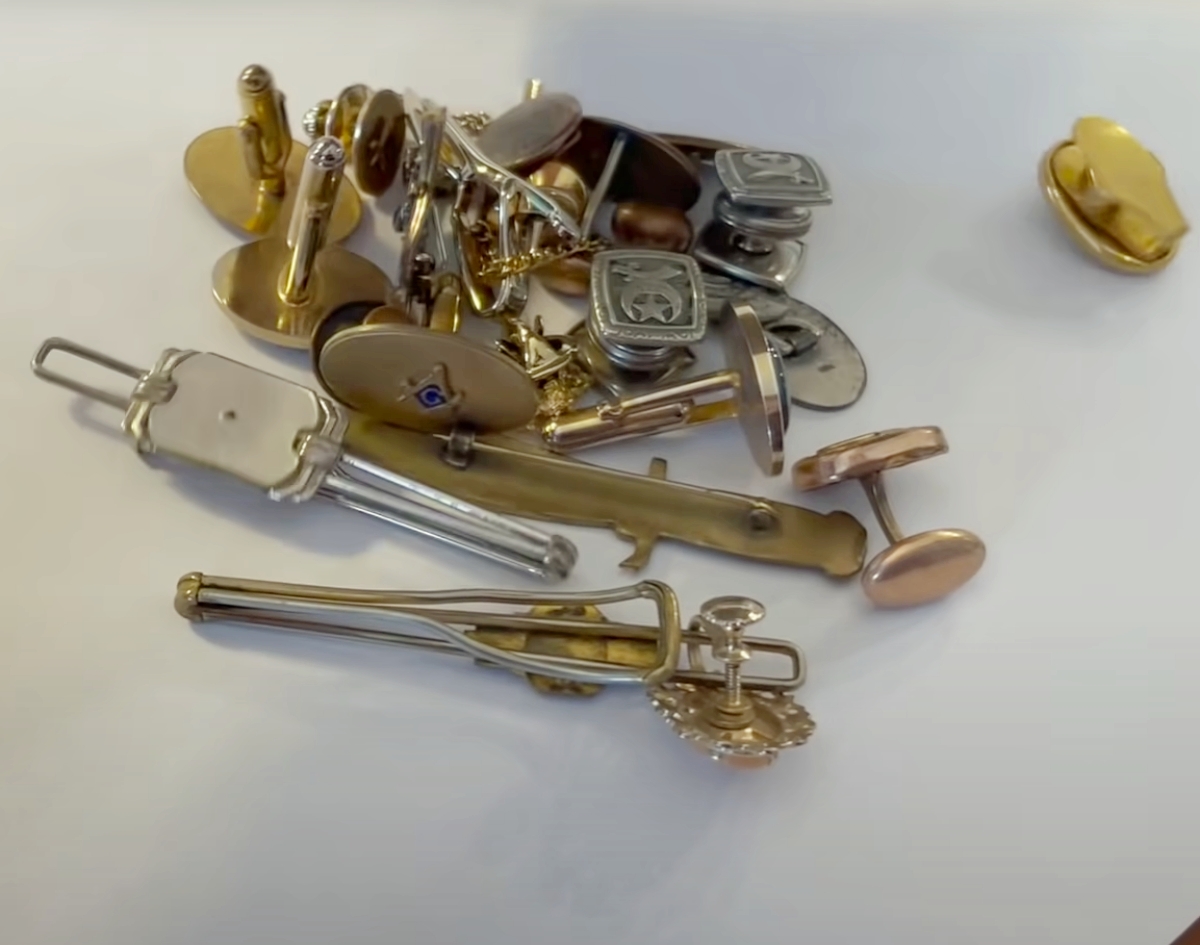 There were also many Masonic finds in the box as well as an IOOF Rebekah Assembly ribbon pin from the ladies lodge in 1916. Throughout the video he kept on finding military buttons and badges, as well as several "sweetheart" pins from World War II that were worn by women on the home front while the men were off fighting.
Once the top organizer section is removed we can see that there is some really fun stuff in there! Archbold found a small horse brooch that looks to be celluloid, as well as 2 early ladies' watches. Watches for women didn't catch on until the 1930s and 1940s, though early models in the 1920s were created. He also discovered a rare, bank-issued coin from 1845- decades before Canada was even a country.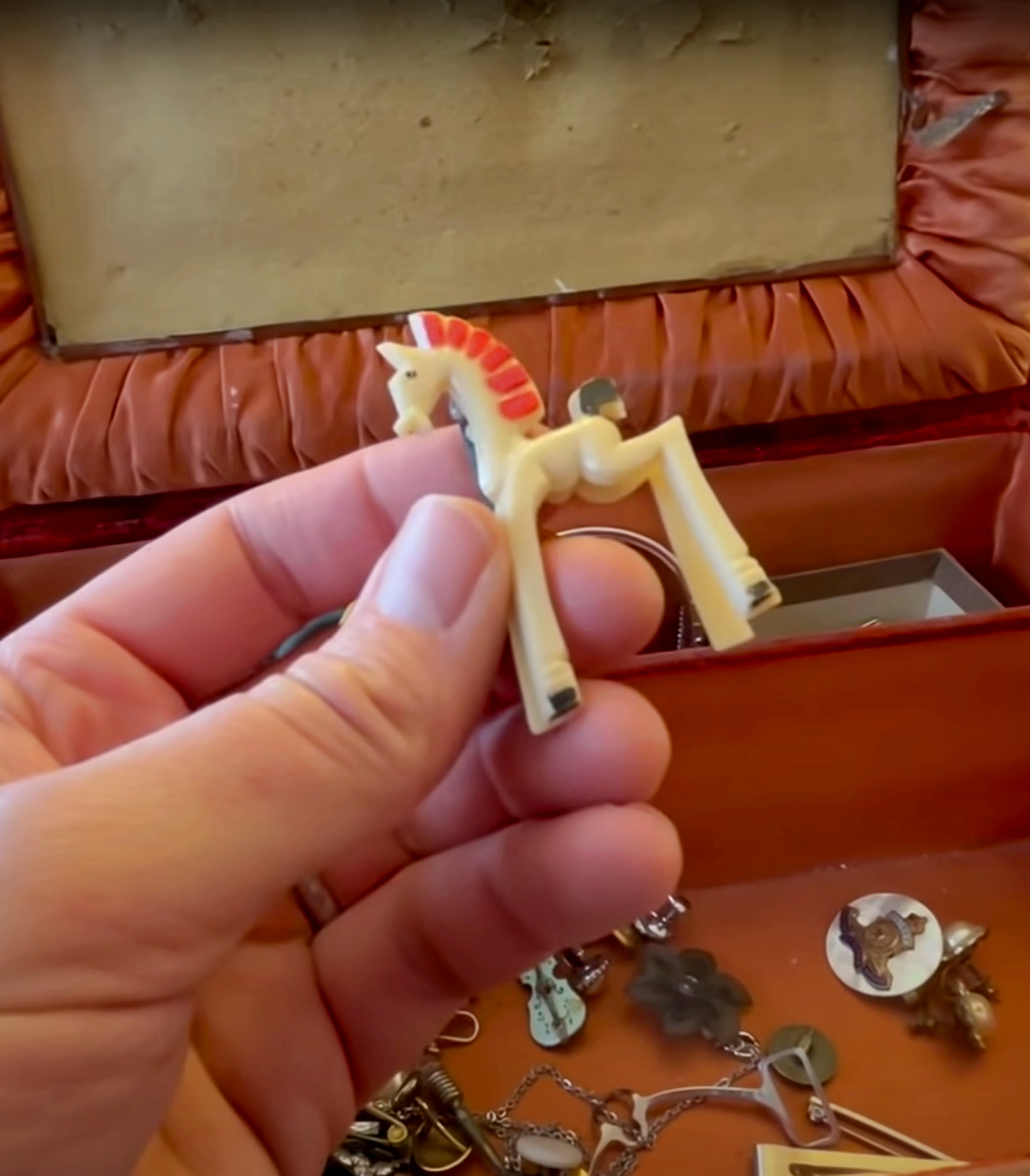 At the bottom of the box was as a teeny, tiny bottle of Channel No 5 as well, the type with the glass stopper. It's amazing the things you can find in collections like these. Among the bits and bobbles was also a heart made of Bakelite or amber that had been broken and glued back together many times. Just think of how much that piece must have meant to the person who kept it even though it was broken.
Archbold noted that he spoke with one of the family members and said, while the box itself was from the Victorian era, it was used to store things as recently as 40 years ago.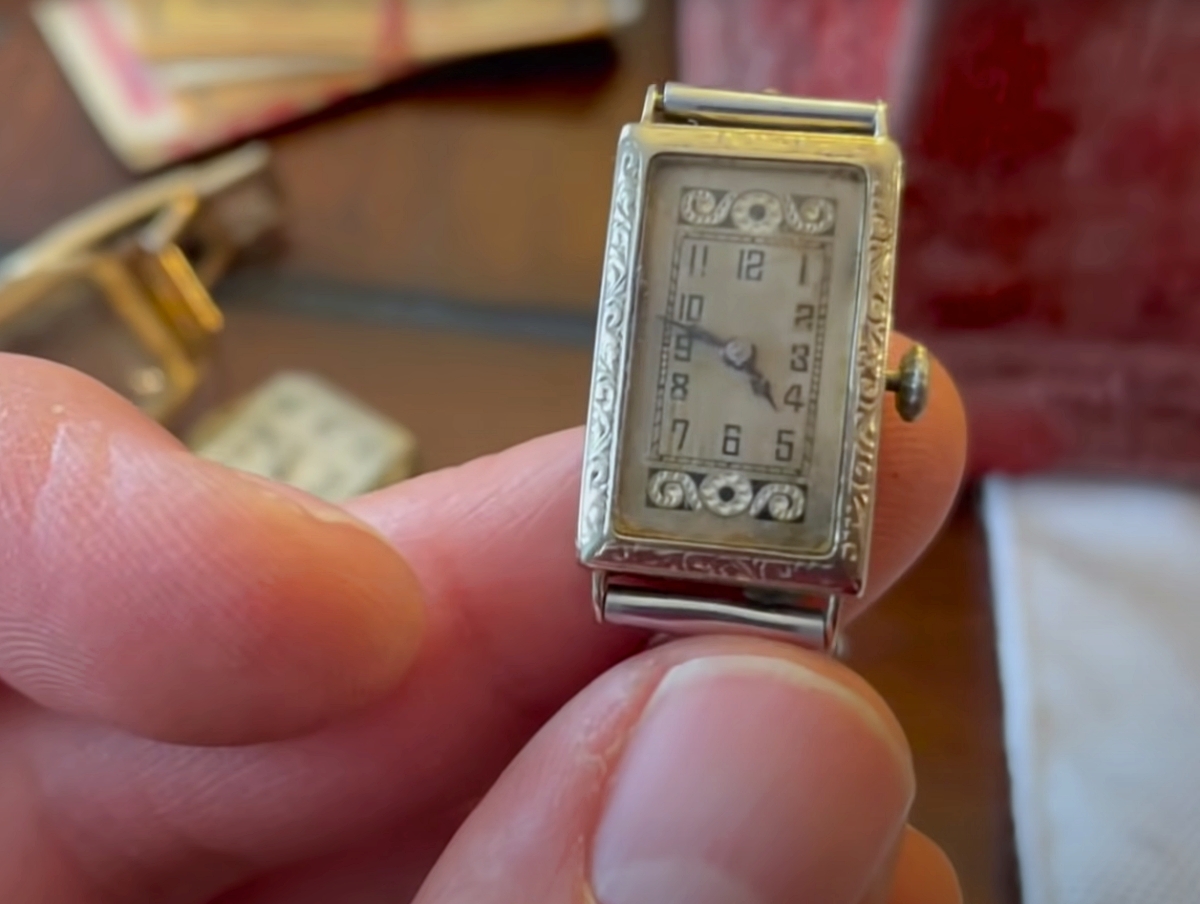 You can see all the finds in the fun video below.