There was no party like this one.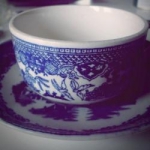 Rose Heichelbech
In 1883 the Gilded Age was in full swing with railroad magnates buying up huge tracks of land for their ambitious plans. Oil tycoons, banking moguls, and department store millionaires were also making their mark on the US. Members of the so-called "new money" were eager to become a part of the established upper crust and this was no where more true than in New York City, where the constant influx of funds made for a thriving culture of wealthy families. Chief among these up-and-comers was Alva Vanderbilt, wife of heir, Willie K. Vanderbilt. She was determined to make her family and their new house the talk of the town. And, she pulled it off with a media blitz and an over-the-top costume ball to match the opulent decor of their new French-inspired mansion.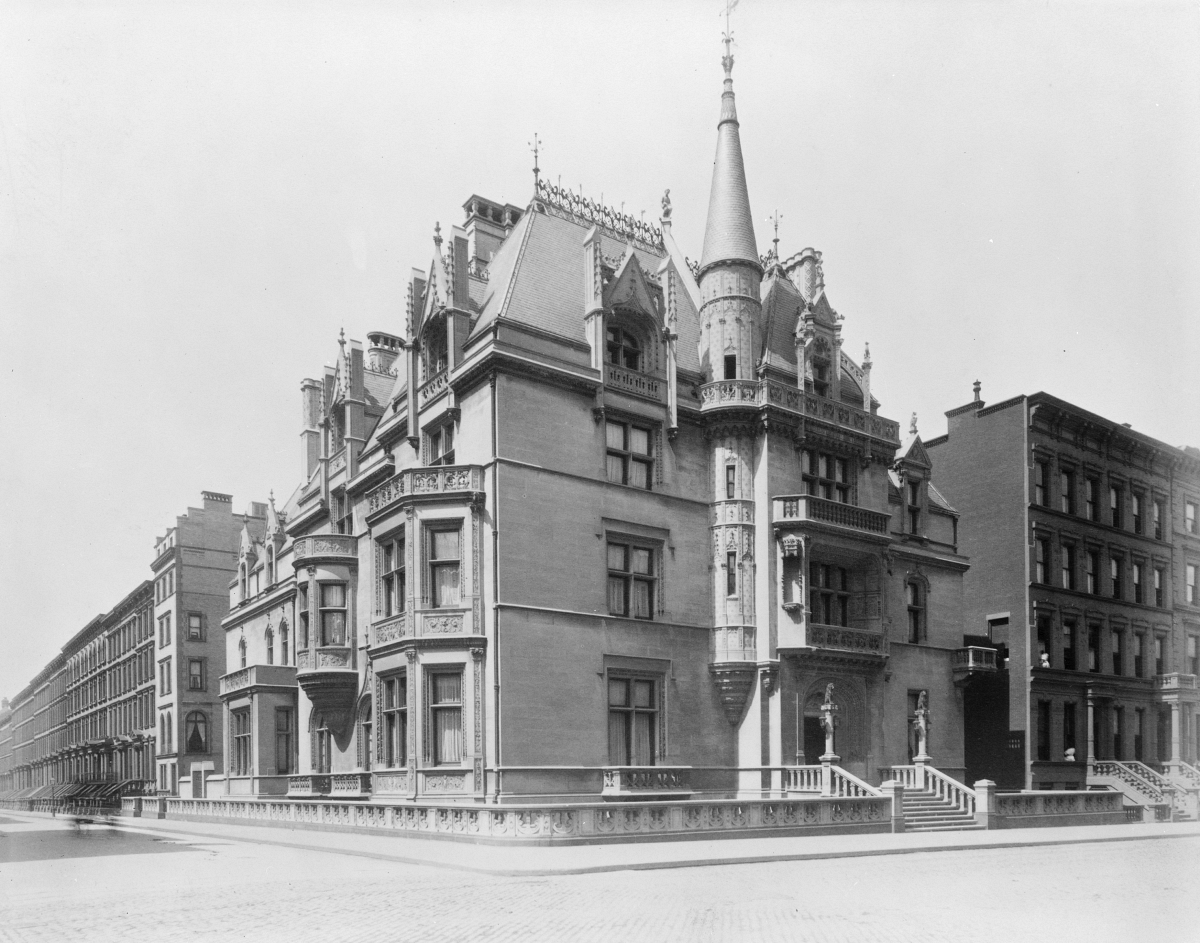 William K. Vanderbilt and Alva married in 1875. Despite relatively humble beginnings as compared to her husband, Alva and her sisters all married well, having regularly summered in Newport, Rhode Island, along with many of the wealthiest families in the nation at the time.
Despite the prestige that the Vanderbilt name carried, Alva thought it wasn't nearly enough and set about to elevate their status even higher. Alva's goal was to be accepted by Mrs. Astor, a woman who had complied a list of 400 families worthy of socializing with in New York City.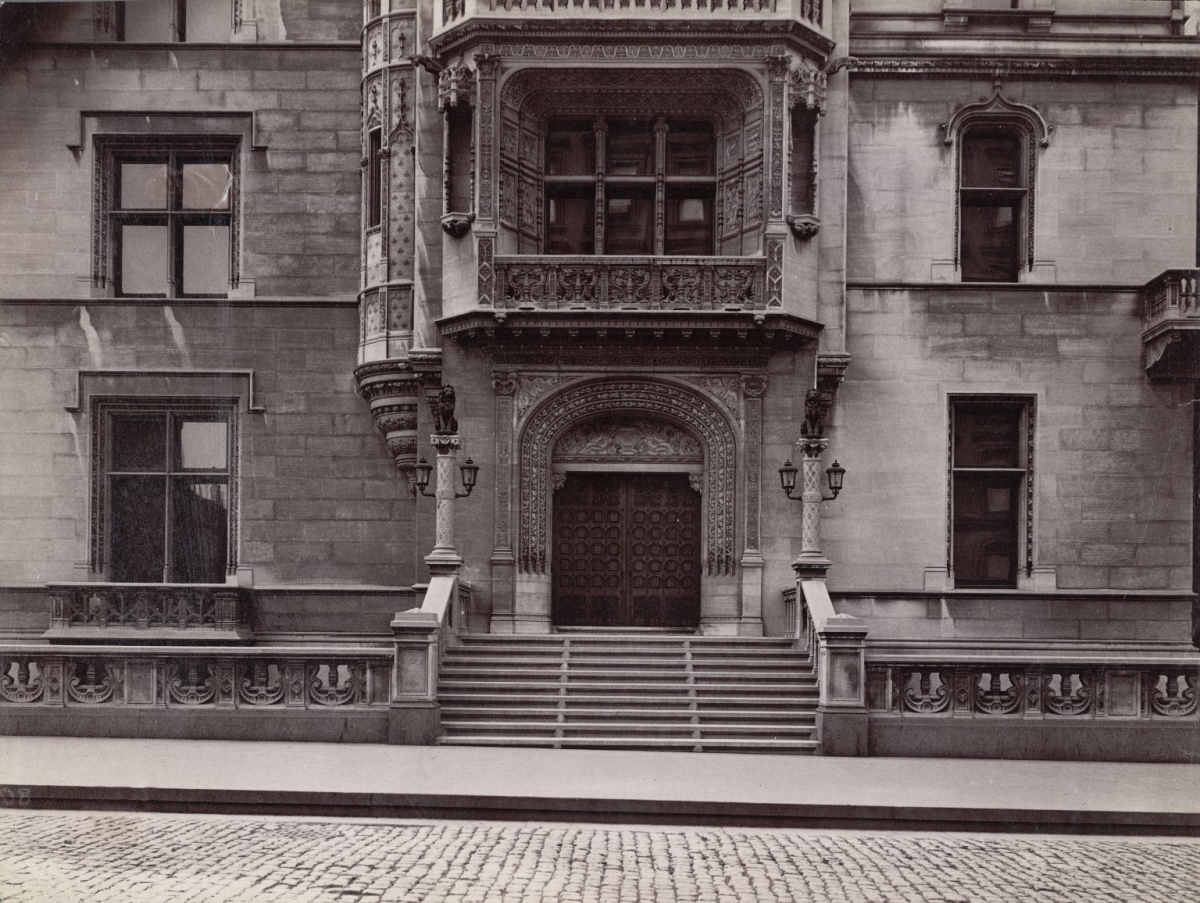 In the end Alva did manage to get a skeptical Mrs. Astor to attend the Vanderbilt Ball, where she was impressed by the interiors and the grand scale of the party. At the time of costume ball the Vanderbilts had just completed their stunning Fifth Avenue mansion, which was designed by architect, Richard Morris Hunt, in the Châteauesque style. The whimsical facade of the house, with all its turrets and spires, recalled the Old World charm of Europe.
The inside was no less splendid than the exterior. Carved wooden panels lined some walls, while others were kitted out in gilded rococo motifs or lined with antique tapestries imported from abroad. As was in vogue at the time great, bushy palms and houseplants lined the ornate rooms while goods from as far as Japan embellished the already dazzling decor. Ahead of the ball Alva reached out to newsmen and permitted her mansion to be photographed, describing in detail the various design elements of the home that had been customized for them.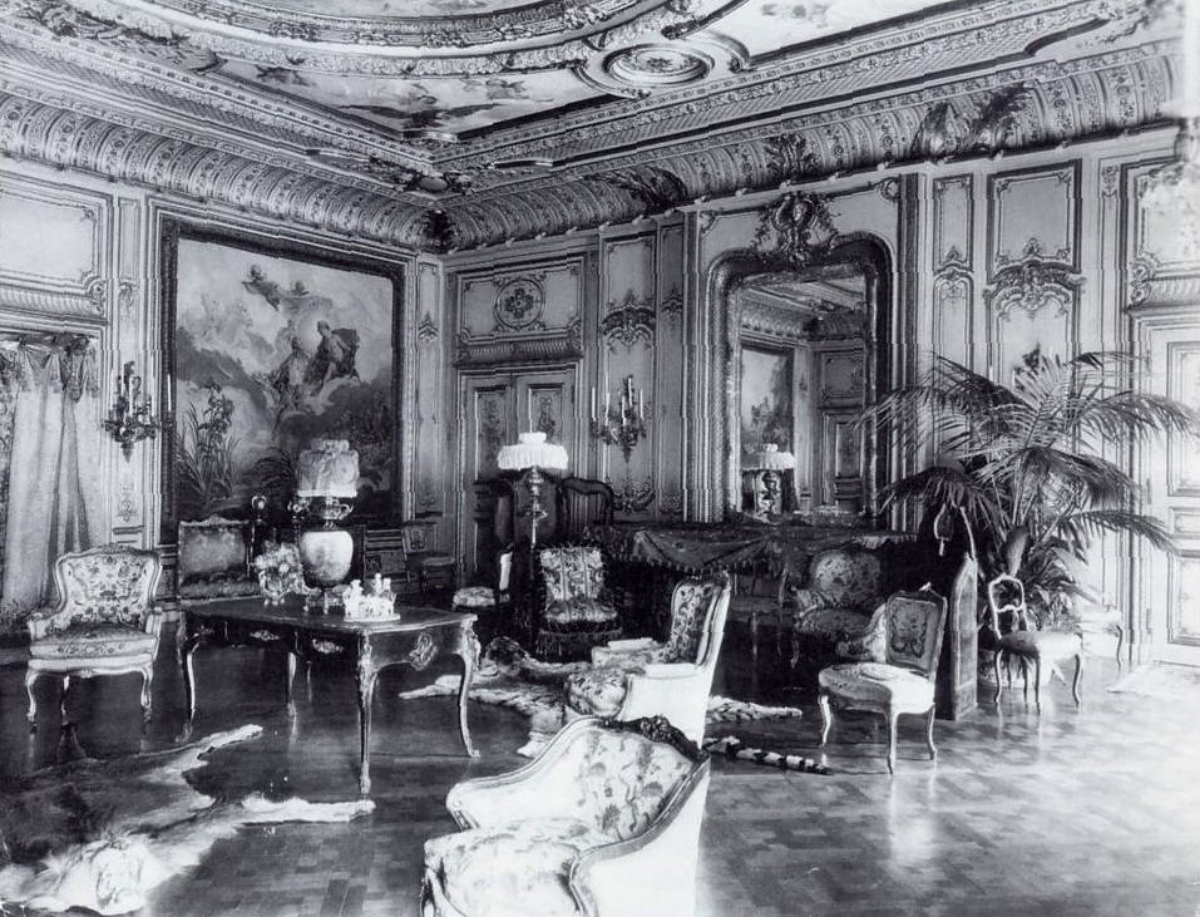 In all a whopping 1,200 guests were invited to the Vanderbilt Ball. People began to line up outside to see the goings on as early at 8 pm on the big night of March 26, 1883, despite the fact the ball didn't begin until later at 11:30 PM- in keeping with European tradition.
Throngs gathered to see who was dressed in which costumes and eventually swelled to the point that police had to hold them back in order to keep some semblance of order.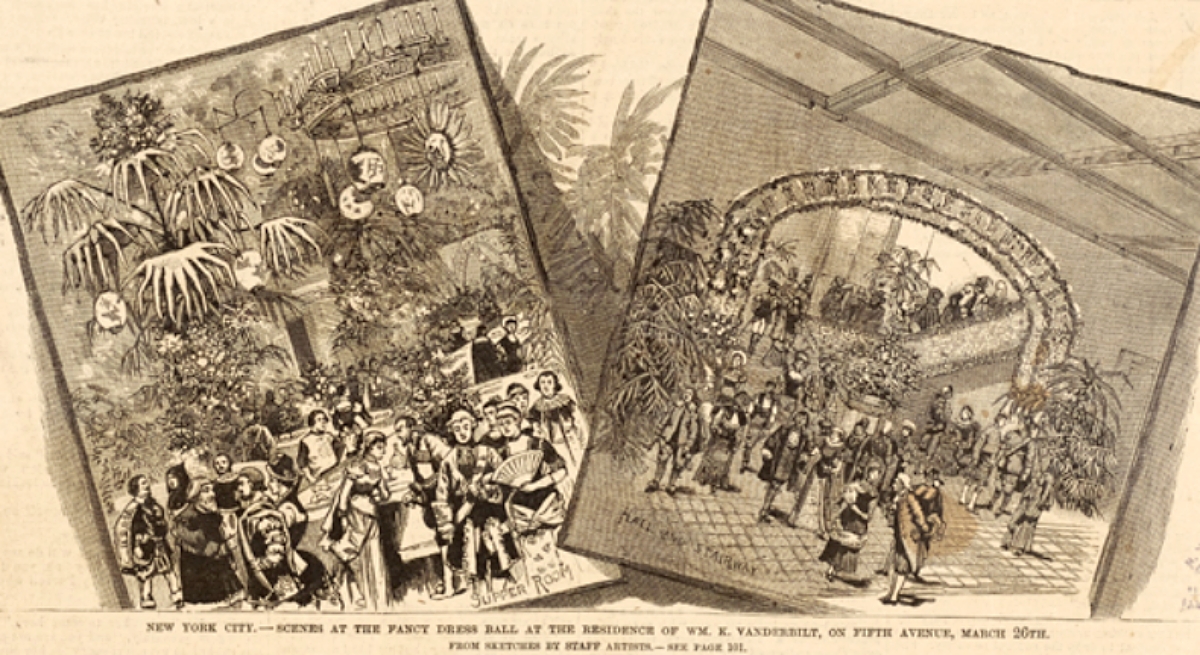 Men and women arrived in the most fantastical costumes imaginable. Mrs. Cornelius Vanderbilt II came dressed as the power of electrical light, a new concept that had been captivating the world. Her dress was made by the House of Worth and featured glass pearls on gold satin and a torch that actually lit up. Her husband came as a member of the court of Louis XVI wearing an embroidered satin suit and a wig.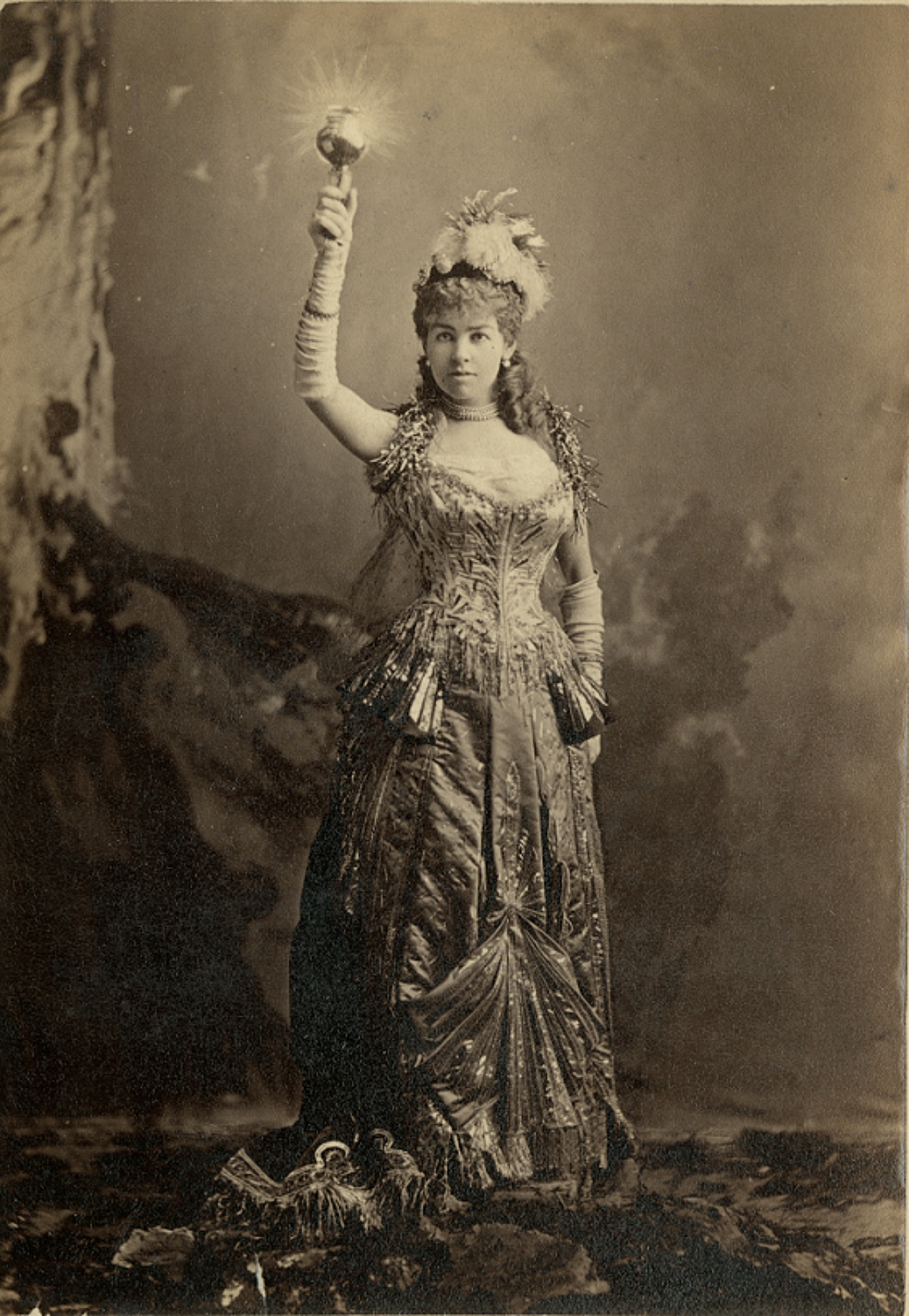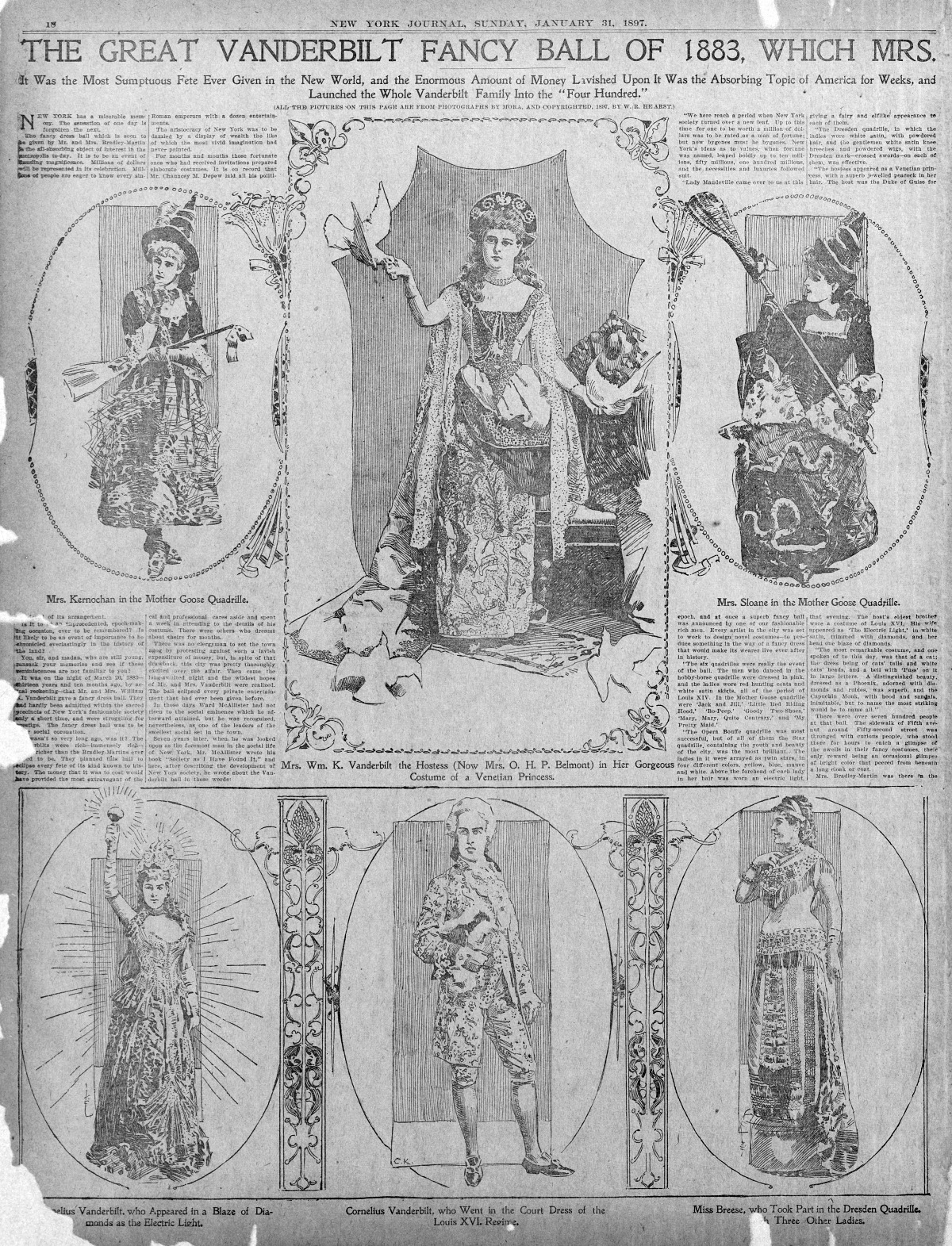 Alva went as a Venetian princess dripping with pearls (and surrounded by doves for photos).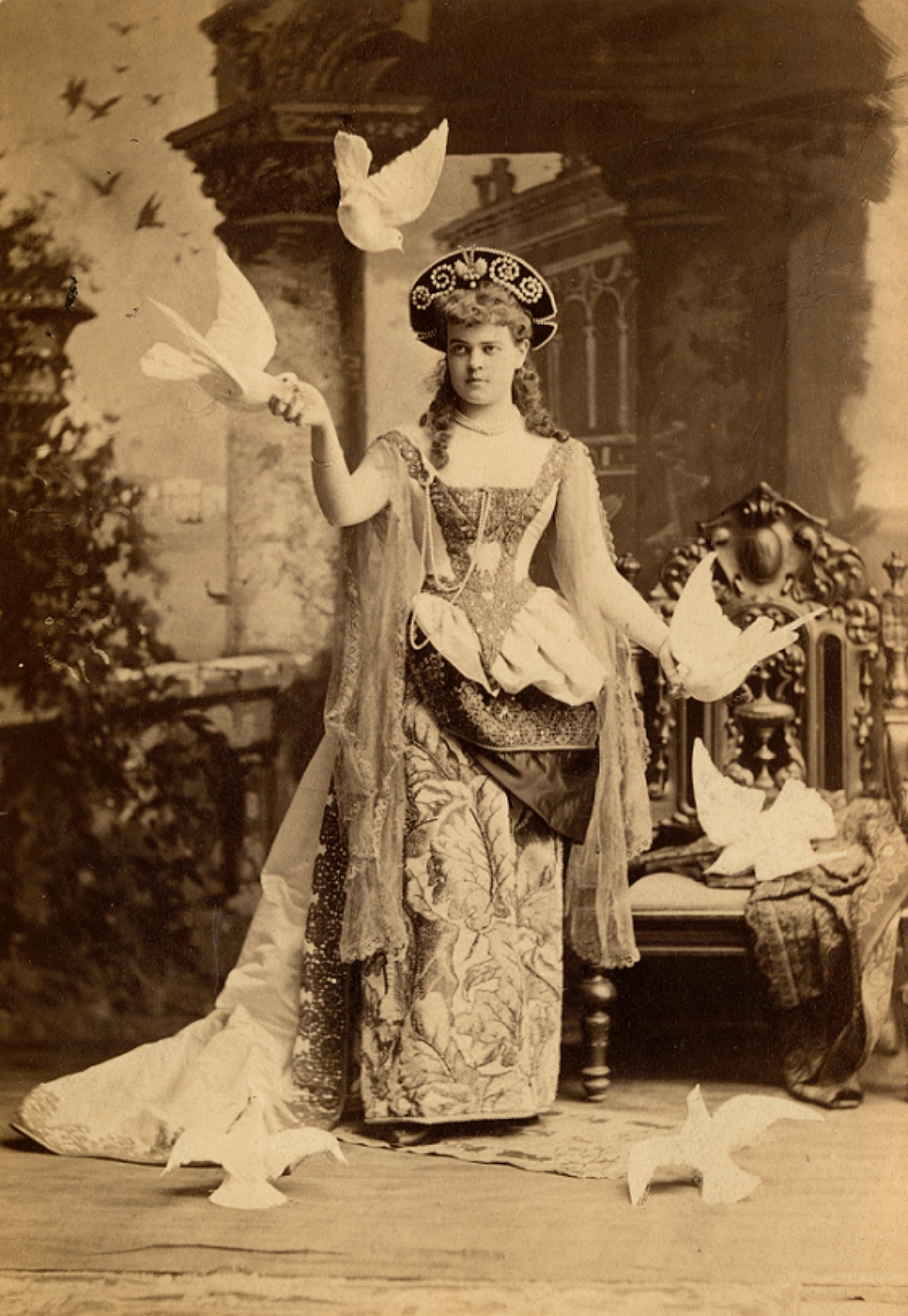 Mrs. John C. Mallory went as an Egyptian princess and many of the men there that night had to don tights for their own historically-inspired costumes.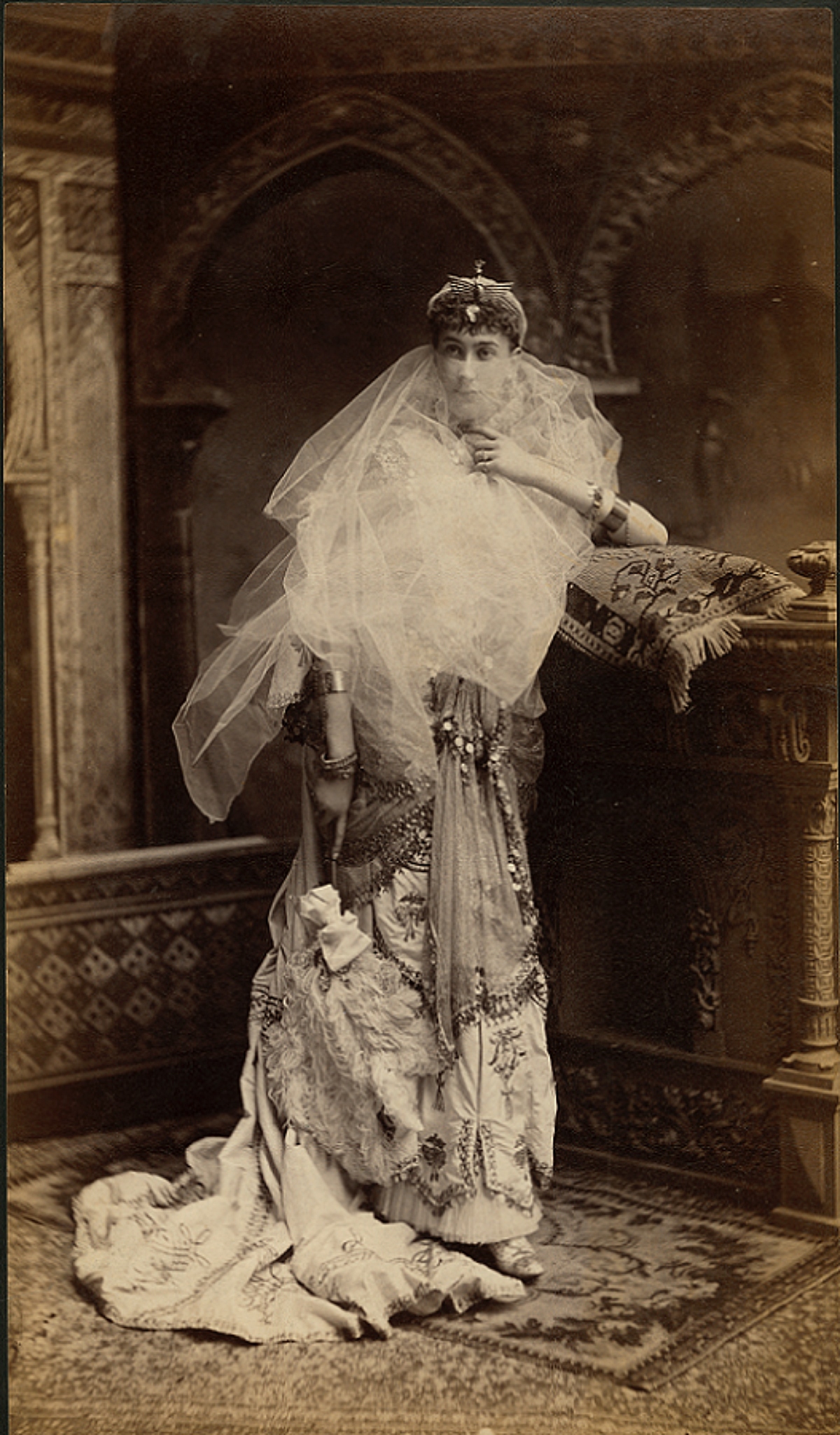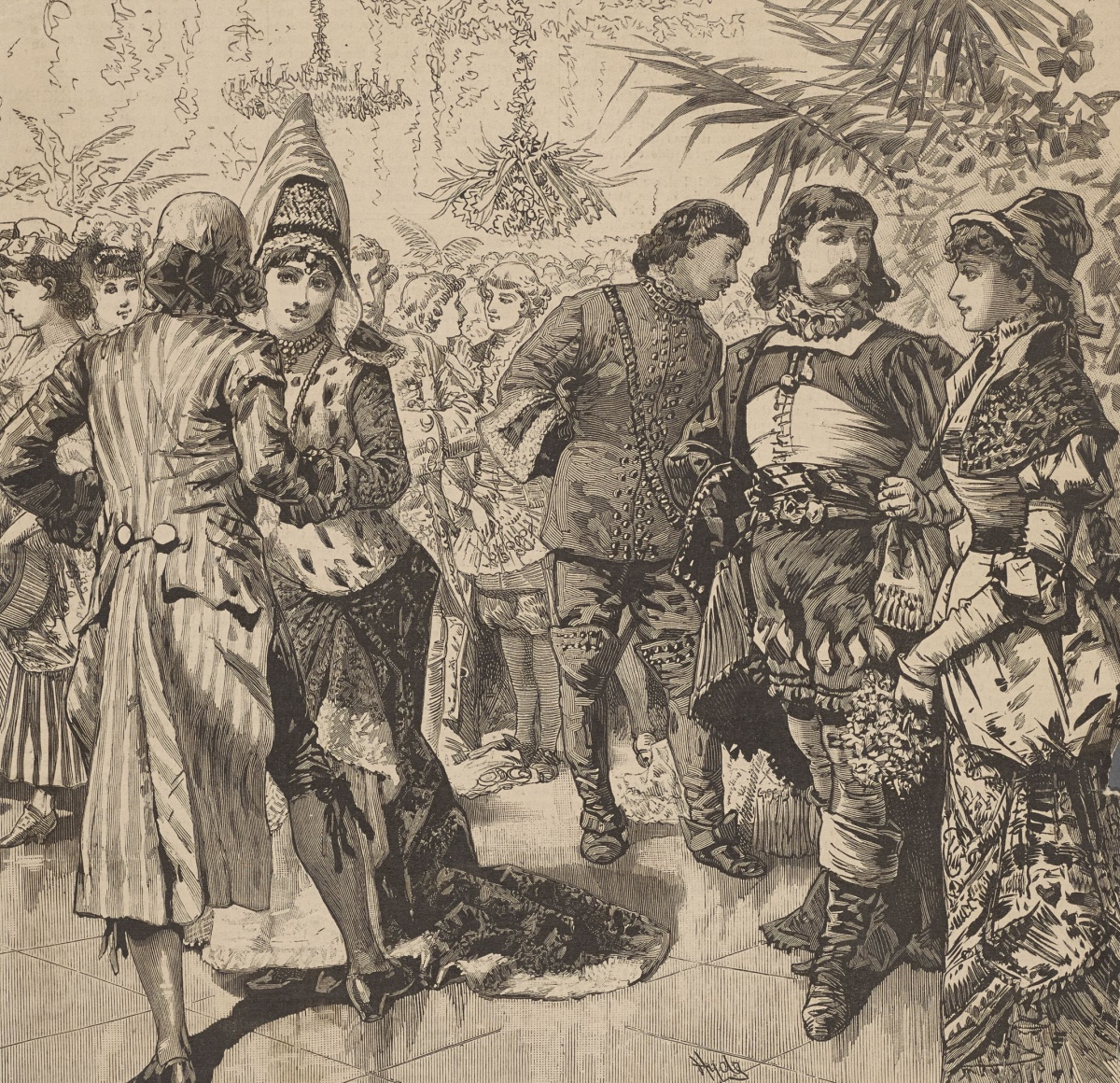 Gold baskets were filled with roses for the event and a flock of lanterns were hung from the ceiling. Dinner was served at 2 AM and some guests continued to dance until the sun came up. It has been estimated that if this grand ball were to be thrown today, it would cost upwards of 6 million dollars. It was reported at the time that $65,000 was spent on champagne for the event and a further $11,000 went towards the flowers.
William and Alva divorced in 1895, a shock to high society at the time. The house itself was torn down in 1927 and eventually would become home a skyscraper in the 1950s. But, the 1883 ball earned Alva a place in society and made such a splash that we're still talking about it today.
You can see more of this gilded age mansion and the Vanderbilt ball in the video below.