They may just spark some interest of your own.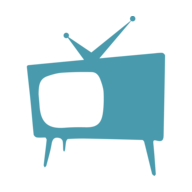 Timothy Roberts
Most people have a hobby and some people have multiple hobbies. In the midst of it all, they likely have a collection that they have been gathering for quite some time, perhaps even for decades. It differs from one person to another but it is something that is important to anyone who is a collector.
Although we often appreciate our own collections, we don't often get the opportunity to appreciate those that others may have. The following 15 collections are not only interesting, they may just spark some interest of your own.
1. Quarter Art
A year ago, I started staying in and peircing state quarters, instead of going out and getting in trouble. Here is my collection so far. from r/pics
2. Monopoly Collection
3. Antique Marbles
Marble collection from the 1800s. All made from polished semi-precious stones. from r/mildlyinteresting
4. Four Leaf Clovers
My four-leaf-clover collection (plus a couple five-leafers in the middle). from r/mildlyinteresting
5. Perfectly Round Rocks
Perfectly round rocks found on the beach. Bonus: egg rock, triangle, and taco rock. from r/interestingasfuck
6. Sand From Around The World
My mom collects sand from beaches all over the world… from r/pics
7. Shark Teeth
8. 'Ugly' Golf Balls
My (87yo) father's "ugly" golf ball collection from r/mildlyinteresting
9. Bowling Balls
Over the past 15 years my dad collected 1,785 bowling balls and built a giant Bowling Ball Pyramid from r/pics
10. Birdhouses
My grandma with her birdhouse collection from r/mildlyinteresting
11. Rubber Ducks
The Airbnb that I'm staying in has a collection of rubber ducks in the bathroom wall from r/mildlyinteresting
12. LEGO Shields
My 100% complete collection of every LEGO shield ever made from r/mildlyinteresting
13. Arrowheads
Some of my favorite arrowheads. Amazing little pieces of history collected on our private property in southern Arizona. from r/interestingasfuck
14. Gameboy Games
This is my Gameboy mosaic made out of Gameboy games! Note: No games were harmed and all are removable and playable! from r/gaming
15. Old Pencils
My copy editor father's collection of worn down pencils. from r/mildlyinteresting
Do you have any unique collections? We'd love to hear about them!