One man's incredible transformational talent is bringing joy to people all around the world!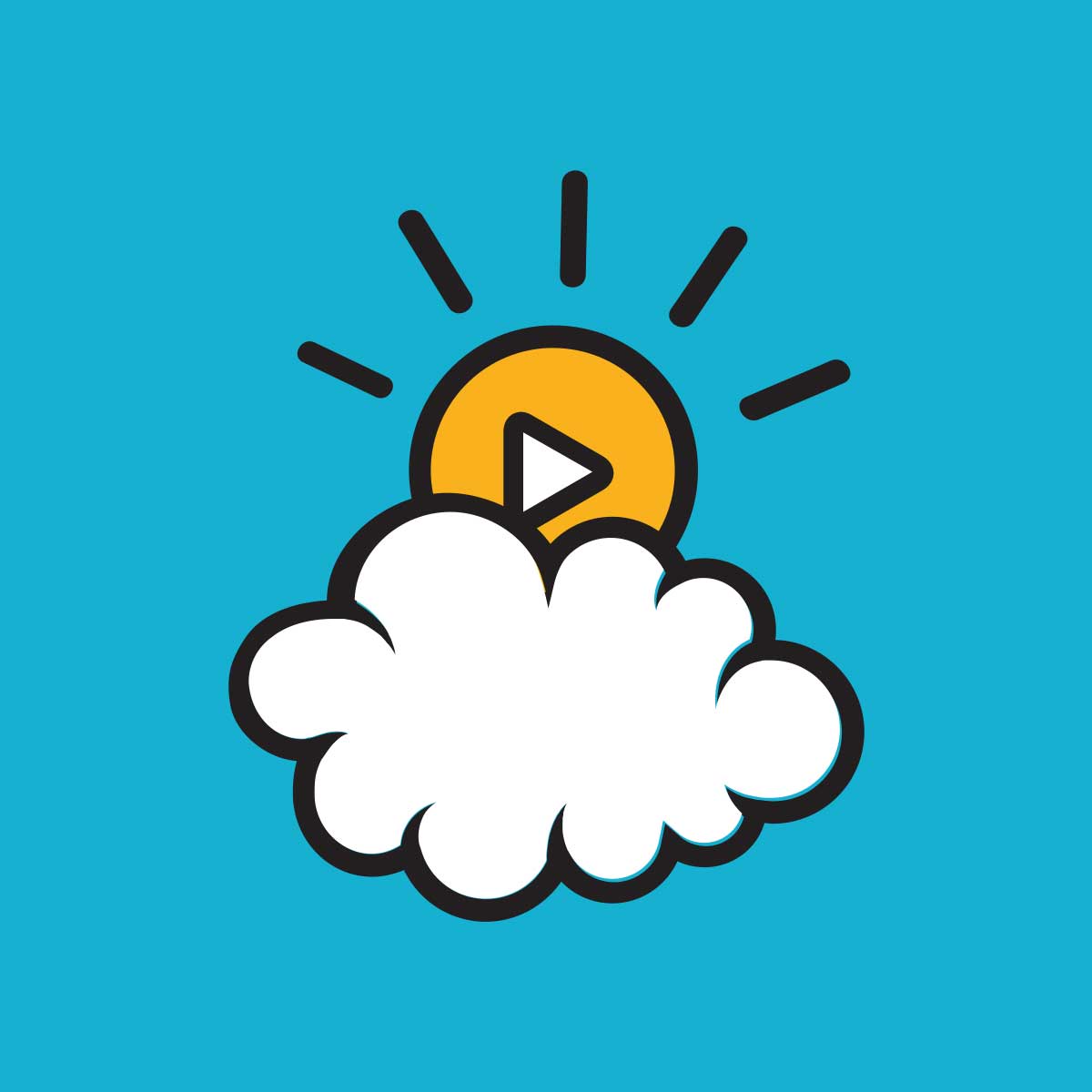 LittleThings
Christmas remains one of the most cherished holidays today and for good reason!
After all, it brings out many people's creative side. Steven Newland of Rotorua, New Zealand, is definitely one of them. His incredible transformational talent is bringing joy to people all around the world!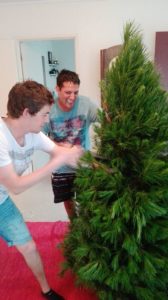 Steven traded what most of us consider to be normal decorations for something more imaginative years ago when he came up with his own tree design. That inspired him to spend countless hours constructing a Pac-Man tree, complete with a maze and neon lights.
While that one may be his favorite, his vision from 2018 has captured our hearts!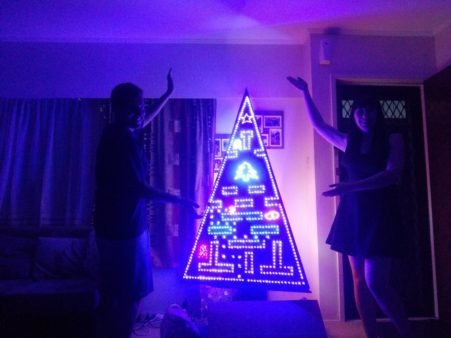 The idea came from his 4-year-old nephew. The little boy is crazy about dinosaurs, and what dinosaur could be more iconic than Godzilla, the giant prehistoric monster that once terrorized the citizens of Tokyo on the big screen?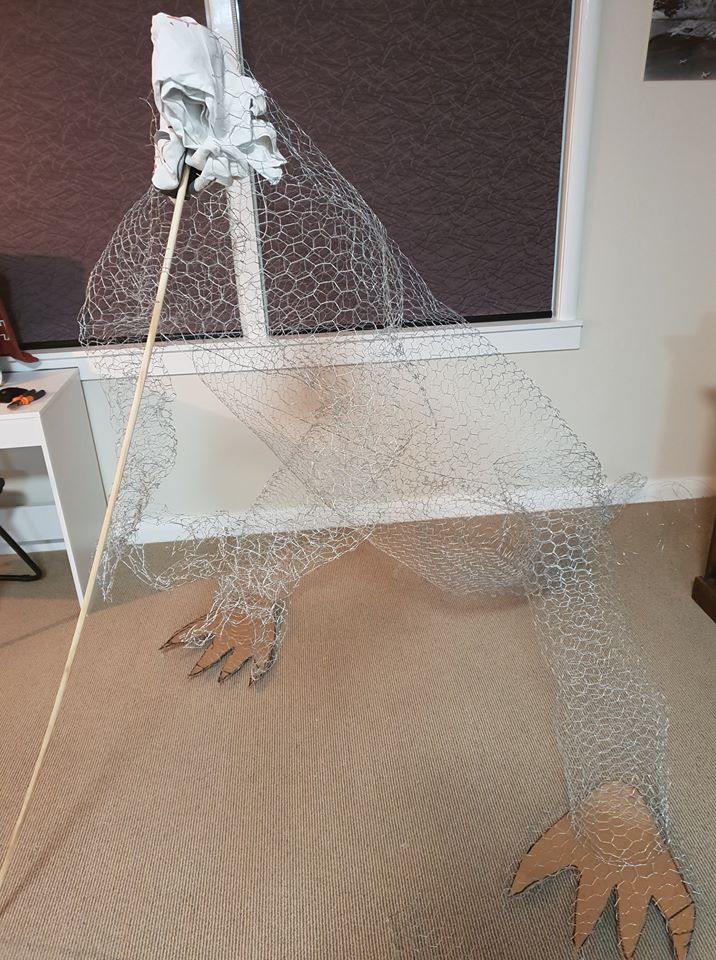 So with loads of creativity (and common household items like chicken wire, plastic, cardboard, Christmas lights, and parts from four artificial trees), Steven breathed life into "Treezilla."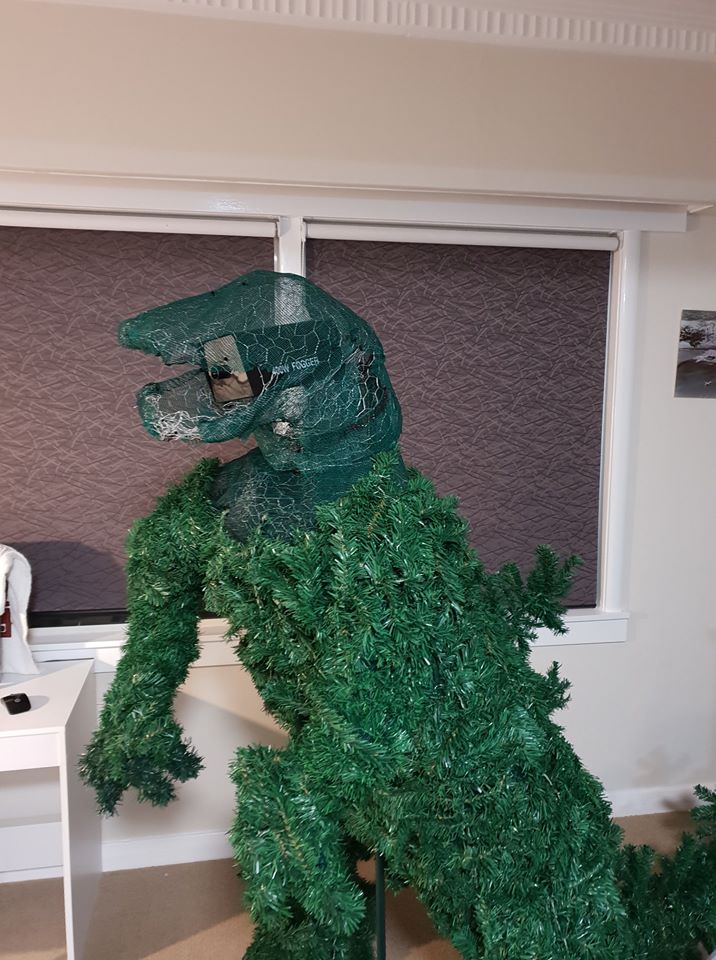 The most impressive feature? The remote-controlled fog machine that made it appear as if smoke was shooting from the beast's mouth.
Standing at 6 feet tall, "Treezilla" is tiny compared to its cinematic namesake. But with its glowing red eyes and sharp plastic teeth, it still makes for one daunting guarder of gifts… unless you pay too much attention to the Santa hat and adorable matching stockings.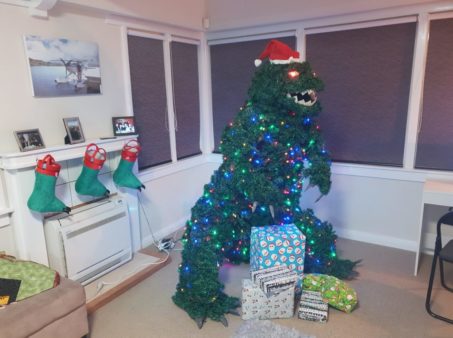 Best of all, this decoration had more to give than joy! Steven auctioned "Treezilla" off online for around $270 and donated a portion of the proceeds to CanTeen, an Australian charity that supports children who are affected by cancer. What a great way to use a creative talent to help others in need!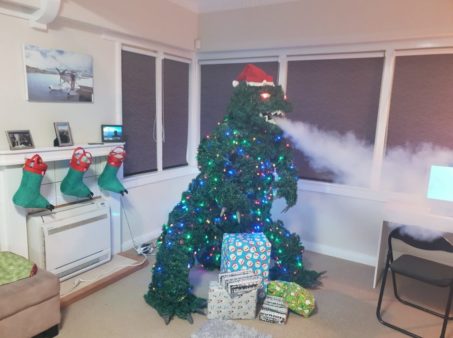 As for this year's design, Steven has only said this: "I can tell you that it involves 5 meters of chain, a beer crate, and I had to buy a ceiling fan." We can't wait to see the final result! 'Tis the season for festive decorations, and what better way to celebrate the holidays than using skills to creatively decorate as well as give back to the community! We applaud Steven's generous and kind spirit! See more about his designs in the video below.