You've probably enjoyed one of his 800+ inventions.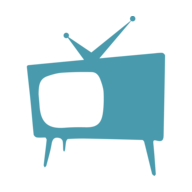 Timothy Roberts
You may never have heard of Eddy Goldfarb before, but more than likely, you have benefited from some of his creations. After all, he is a toymaker and has many designs that have grown to extreme popularity.
Have you ever played KerPlunk or Chutes Away? You can thank Goldfarb for the fun. In fact, there are more than 800 different toys that have his name attached to them. He is 98 years old now, but he began when he was young and in the military.
His daughter has created a film about her toy designing father, Eddy's World. It is a short film, but an interesting one. Below are some of his more famous creations.
https://www.instagram.com/p/CCos1WbH8tC/
https://www.instagram.com/p/CDJ7ycSHScO/
https://www.instagram.com/p/CD4gSUDniuo/
https://www.instagram.com/p/CCqxllznFph/
https://www.instagram.com/p/CDy3RHcnTHY/
https://www.instagram.com/p/CDSQAH2HX-X/