They don't call them the Swinging Sixties for nothing!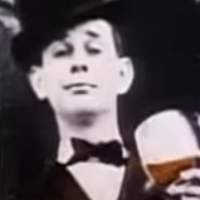 Chris Foster
They don't call them the Swinging Sixties for nothing! In a time of social and cultural revolution, we were privy to some of the best music. With great music comes great dancing, and we got to experience some of the funnest dance moves of all time. And while dance fads are still around today, we know that they'll never be as great as they once were.
Looking back, we realized that there were so many great dance crazes from the sixties that a few of our favorites have been somewhat lost to history. So we decided to compile them all in one place for your toe-tapping pleasure. Chances are you've heard of most of these great dance songs; if you're old enough, you might even remember dancing along to a few of them! So here they are, in no particular order, the 10 best dance crazes from the 1960s.
1. The Twist
We would be remiss to not start off this list with Chubby Checker's 1960 hit "The Twist." We consider this to be the Godfather of dance crazes, and for good reason. "The Twist," remains the only song to ever top the Billboard Hot 100 on two separate occasions — once in 1960 and again in 1962. The song was originally written and released by Hank Ballard and the Midnight's in 1959, but didn't reach a mainstream audience until Chubby Checker's rendition.
Bust a move and hit the NEXT PAGE button to see #2!