The authentic boxes were full of designer goodies.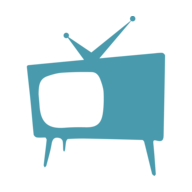 Chris Winters
Basement cleaning projects can be a challenging task but they also allow us to find all sorts of items that we didn't even know were down there.
For example, this woman decided that she would partake in a cleaning project at her in laws' house. Once you see what she managed to find in this basement, you are never going to be able to believe it.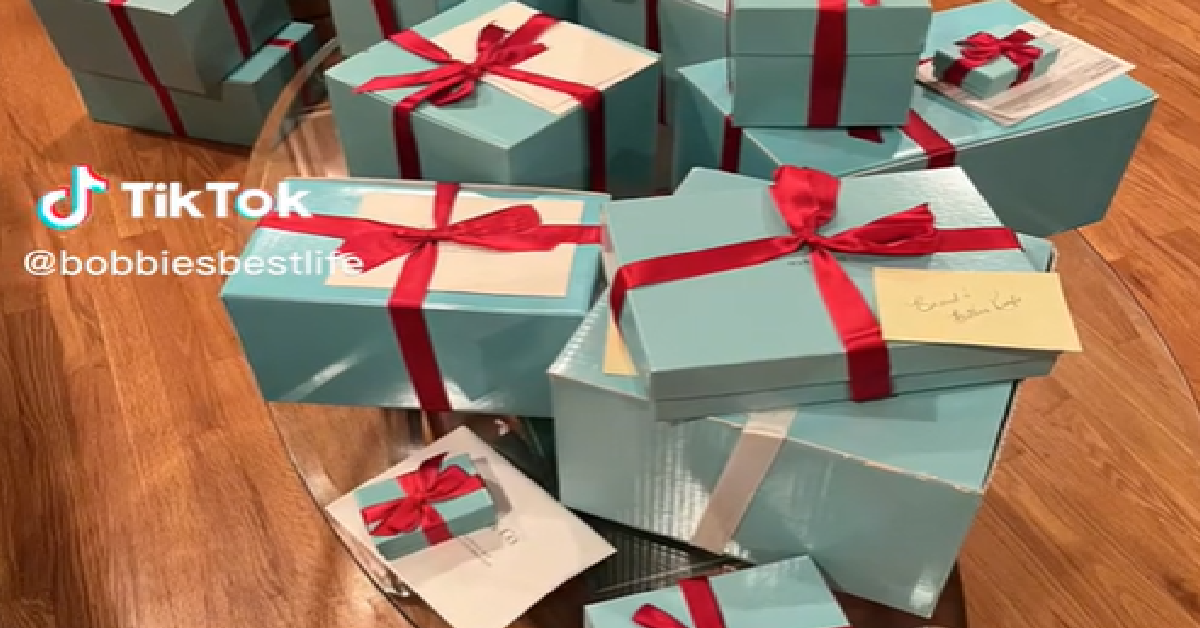 21 boxes from Tiffany and Co. might seem too good to be true but this TikTok proves that the best things in life tend to come our way when we are not even looking for them.
@somedayhappened is this woman's name on TikTok and her clip is well worth watching. She came across this shocking find when she was cleaning out the basement with her sister-in-law.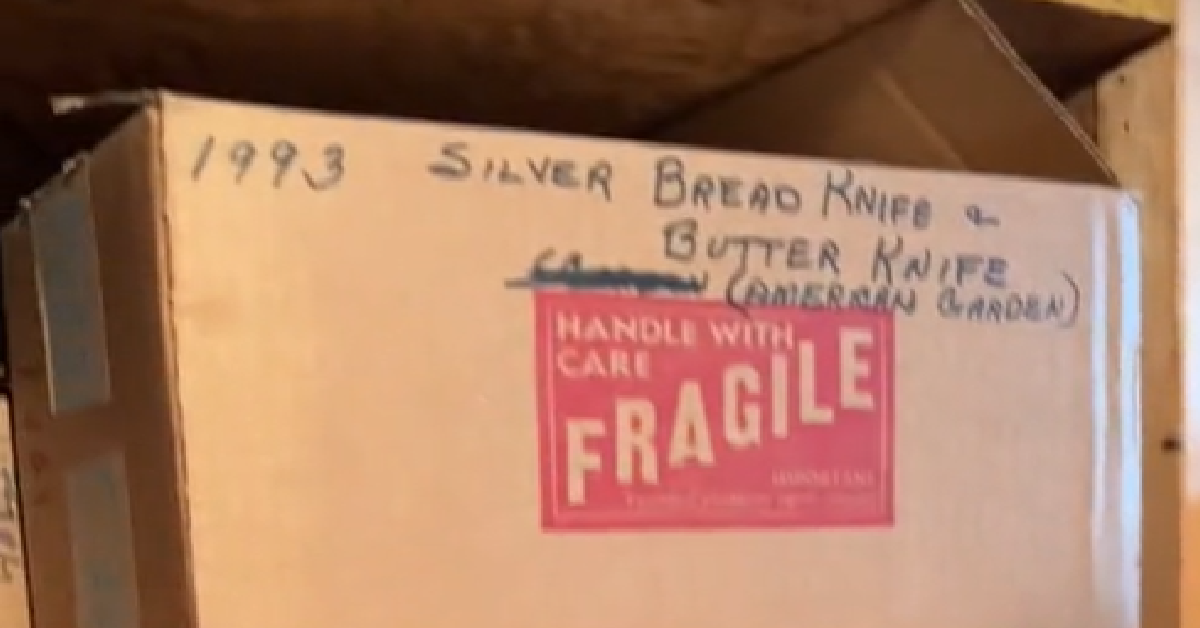 At first, they had no idea how many boxes they had come across. They actually had to take time out to count them.
The video begins with all of the boxes stacked on top of each other, giving us the chance to check out the find for ourselves. The boxes are all different sizes but they all have the same red ribbon.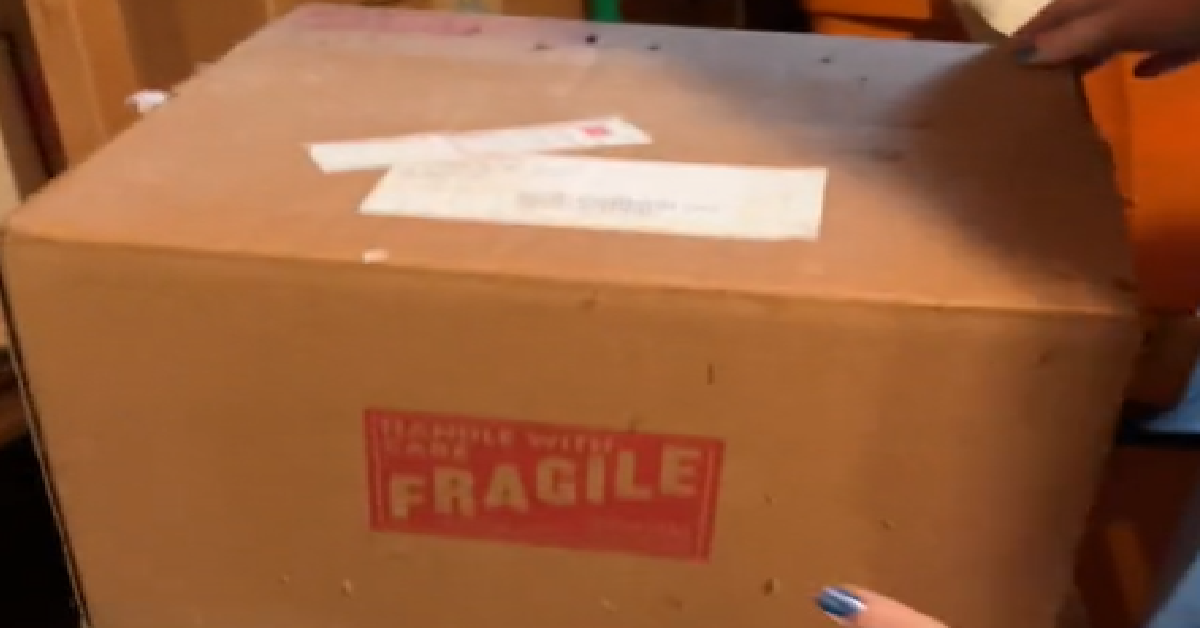 "While cleaning out my in-laws' basement, we found 21 Tiffany & Co. blue boxes!" the caption explains. When they were cleaning, they came across several boxes that were labeled "Tiffany's" and their findings are awesome. "My sister-in-law and I were surprised to find these in the basement," the TikTok user wrote. "Would you like to see what's inside them?"
Of course we do! The viewers at home wanted to know more, too.
"Backstory? How long have they been here? What's in them? Who were they for?" asked one commentator. Fortunately for us, she saw fit to provide us with some follow-up videos that explained the situation.
The boxes were actually filled with a number of goods, including some dinnerware and a vase.
Check out the videos below:
@somedayhappened

Thank you all for allowing me to share my in-laws story with you. I was fascinated by it, but had no idea that there would be so much interest. We are working on making videos to show you all the treasures. I am a teacher and a new first-time Grandma who is having to get my 11 year old niece to help me make the videos so I am so grateful for your patience. #littleblueboxes #tiffanyandco #basementcleanout #whatsinsidetheboxchallenge blueboxes@Tiffany&Co.
@somedayhappened

Robin's collection Episode 5 This is the last piece that I got to bring home. My sisters-in-law have the other items. We did not get any good video when we originally opened them together. They are all super busy women and not on TIKTOK. i have asked them to send me videos and have received a few. The videos are pretty blurry and i don't plan to ask them to re- record. We plan to visit again in the spring and i will video then. One is a pediatrician with 5 children of her own. She is busy taking care of babies. One is an engineer and the other is an accountant. They prefer not to be on TikTok and i will respect their wishes. Thank you again for your interest. I have enjoyed remembering and talking about Sheridan. @somedayhappened #tiffany @tiffanyandco @kelso210 #blueboxes #basementfinds #whatsinside #whatsinsidematters
The origin of these gifts is a simple one. The mother-in-law got all of these gifts from her job and she did not want to open them up because they were too precious for everyday usage. At least this mother-in-law's company has some excellent taste.