Thieves managed to break into the Arundel Castle by entering through a window and stole about $1.4 million worth of items, including the rosary.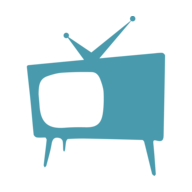 Timothy Roberts
When we hear about a break-in on the news, we probably think about one of our neighborhood homes. What is not likely on our mind is a 1000-year-old palace in West Sussex, England.
Thieves managed to break into the Arundel Castle by entering through a window, breaking into a glass cabinet, and stealing about $1.4 million worth of gold and silver items within a few minutes.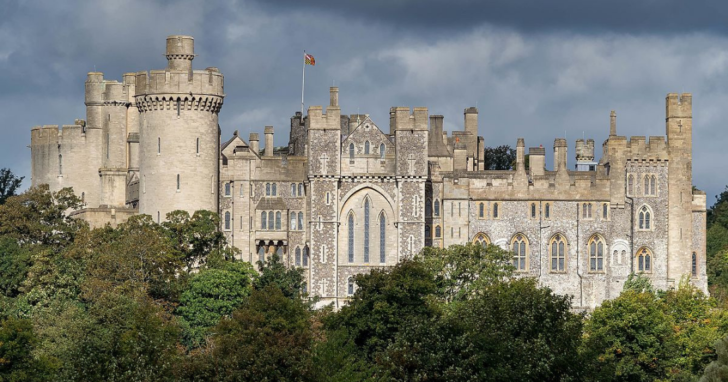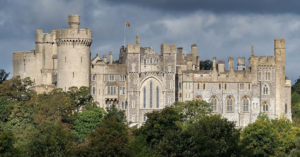 According to authorities, the alarms began sounding at around 10:30 PM. It wasn't long before they arrived on the scene but the thieves had already fled according to BBC News.
They did find the suspect a getaway car that was abandoned and set on fire in a town nearby and they also found an empty display case that held artifacts. One of those artifacts was a rosary owned by Mary Stuart, commonly known as Mary, Queen of Scots.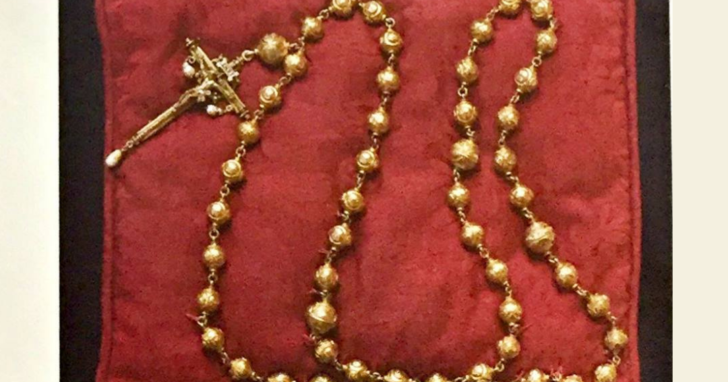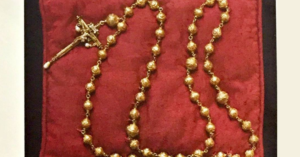 Mary, Queen of Scots was deposed in 1567 and fled to England where she was imprisoned by Queen Elizabeth I. In 1587, Elizabeth had her executed for taking place in what was allegedly an assassination plot.
Although it is not known for sure, there are some reports that Mary may have had the rosary on her when she recited her final prayers at her execution. Reports say that the executioner had to hit her neck three times before separating it from her body. Since that time, the rosary was held in the collection at the Arundel Castle.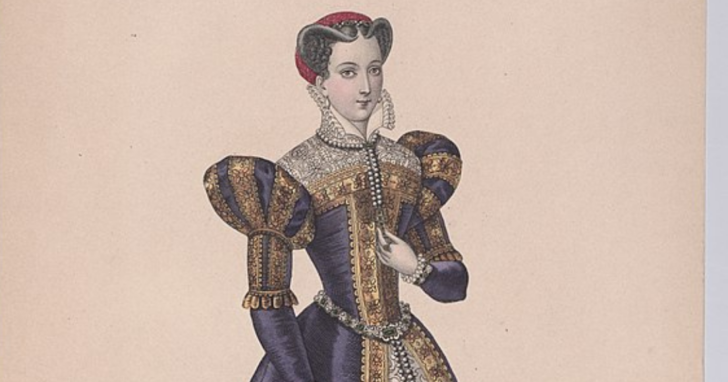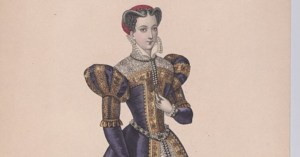 According to BBC News, authorities said, "The rosary is of little intrinsic value as metal, but as [a] piece of the Howard family history and the nation's heritage it is irreplaceable."
The castle had closed as a result of the pandemic but was open for less than a week when the theft occurred on May 18. Detective Constable Molly O'Malley said that if you are "offered or hear of anyone offering for sale any of the items stolen, we would also like to hear from you."
According to BBC News, a criminologist at the University of Brighton, Peter Squires, said that some of the more recognizable goods may not be so easy to pawn off. This includes some coronation cups given to Mary.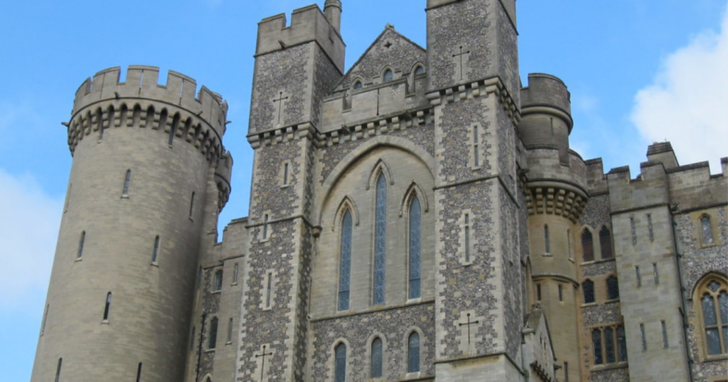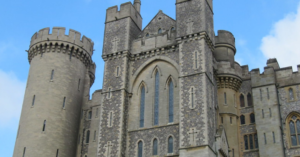 It is thought by some that the thieves may attempt to melt the items and sell the raw materials. Of course, that reduces the value.
It is not certain how the rosary beads ended up in the collection at Arundel Castle. According to a 2014 biography written by John guy, most of the items that were worn by Mary to the execution were burned to keep them from being honored as relics. Guy said Mary "had never truly been the ideological Catholic that she … wished to appear to the world" when she was executed.