This 1920s fortress houses some very dark secrets.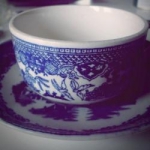 Rose Heichelbech
We love to admire the architecture from decades past. Whether it's the elegance of the Victorian era, the simplicity of Arts and Crafts, or the exciting glitz and innovation of Art Deco, there are so many interesting designs to be found in the homes of yesteryear. And, there stands in Los Angeles a fascinating mansion built in 1926 that has both Art Deco and Mayan influence.
While we can't help but be entertained by the layout of the house and the inventiveness of the decorations, there's something very creepy about this structure that owners and visitors have been commenting on for more than 80 years! And that's not even the half of what makes this home a total spookfest.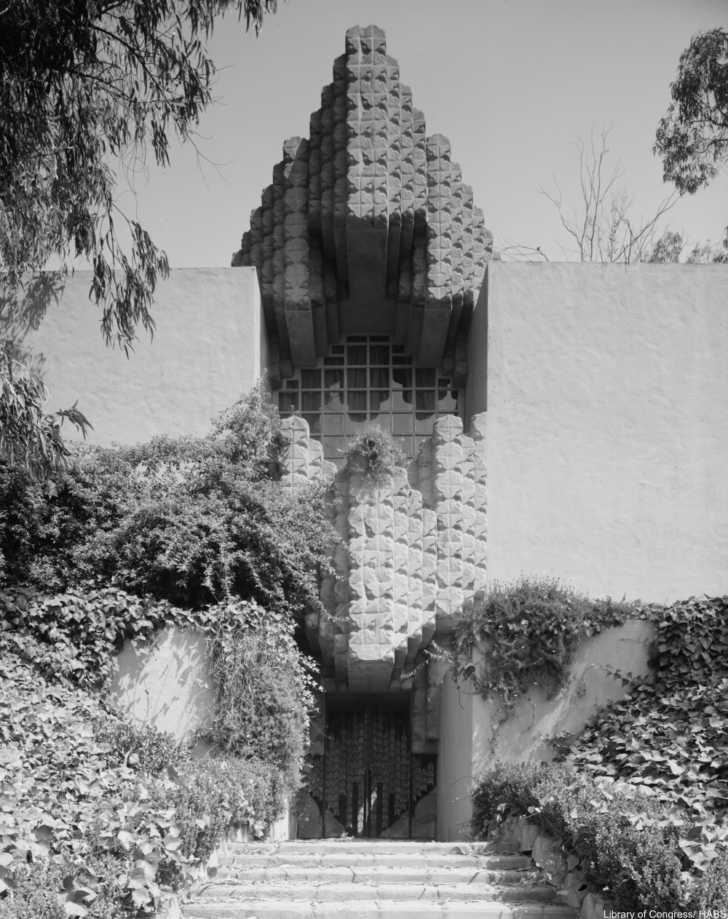 Built for photographer John Sowden, this unique home was designed by architect Lloyd Wright, son to Frank Lloyd Wright. The carved blocks and imposing overhang at the entrance immediately drew criticism from neighbors which continued for decades. It wasn't just the modern take on design that struck people as odd- the front of the home seemed to warn visitors away rather than invite them in.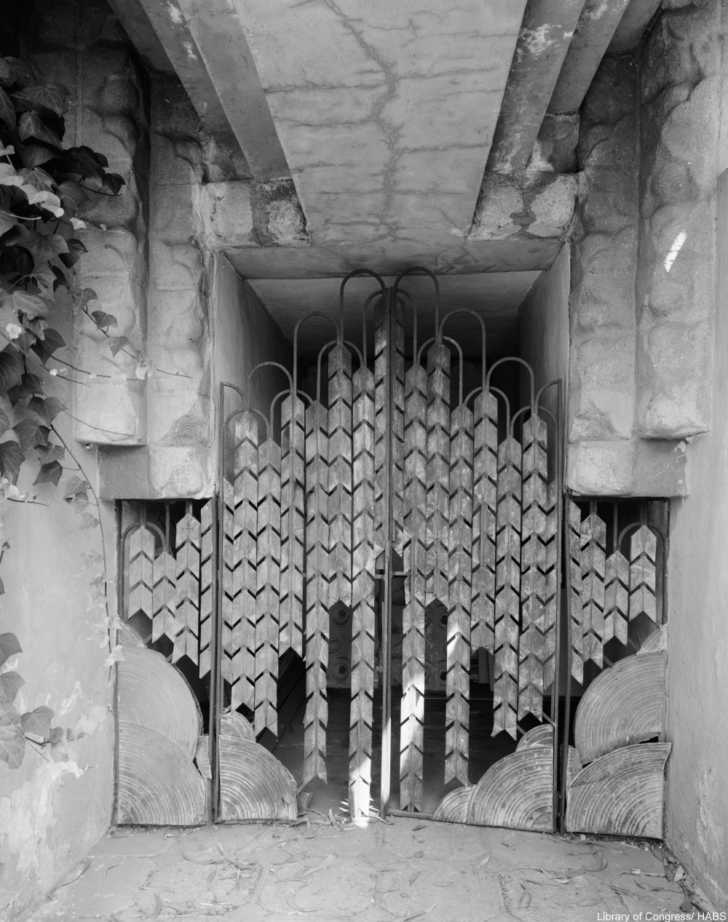 This sentiment was echoed inside, where comparatively narrow passageways led visitors on a quest to navigate the 17 rooms, even in such a vast amount of space as the Sowden House contains (5,600 square feet). Once through the hallways and doors, the backyard was open to a studio which also had the shark-like facade, framing another huge window installation. The effect even to this day is striking in its similarity to some sort of communal building, like a cross between a factory and an ancient temple.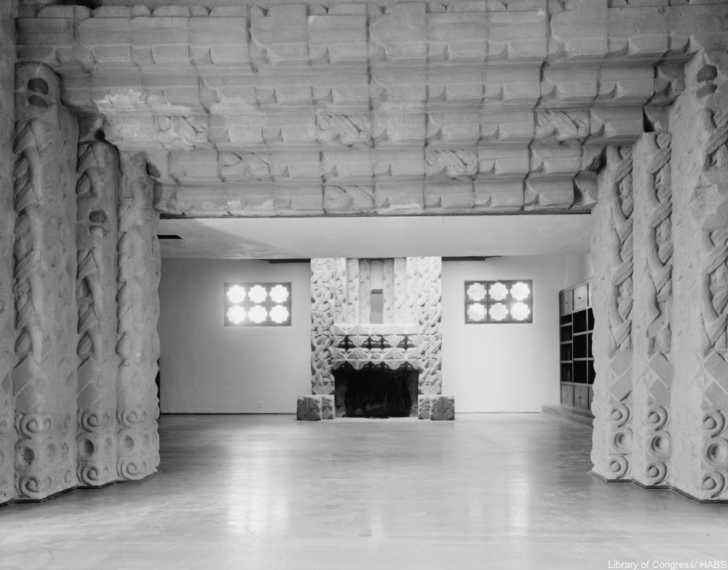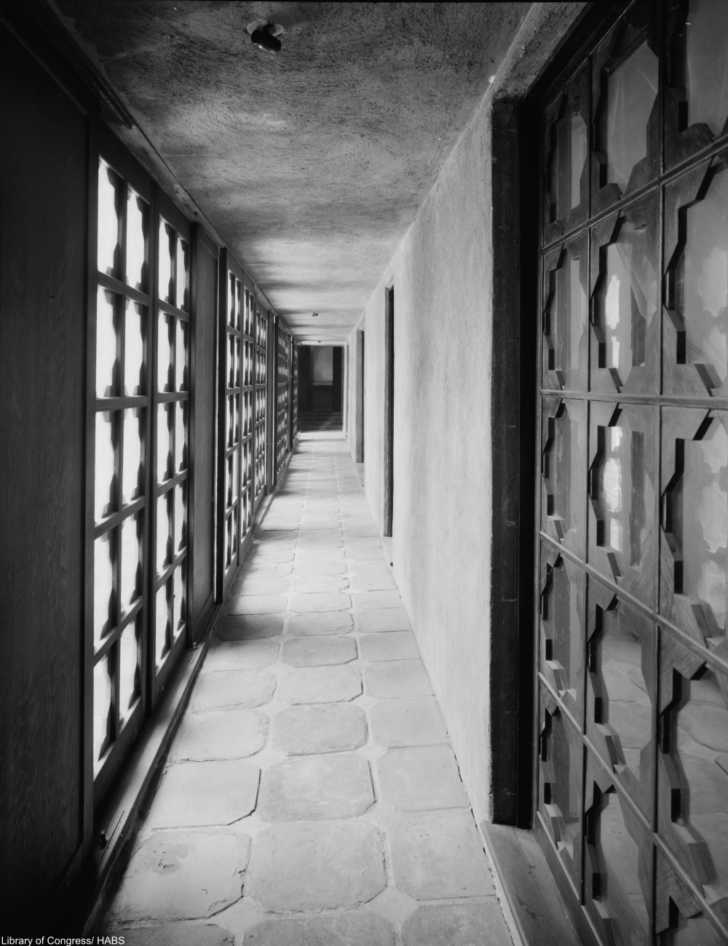 The Sowden House has changed hands many times over the years, with the original owner jumping ship just 4 years after commissioning the fortress-like mansion. The house was empty for a few years again, during which time the house was photographed for the Historical American Buildings Survey.
These photos show the building long before later revisions would change some of the character of the house and only shortly before what is possibly the darkest period in the history of this unusual home.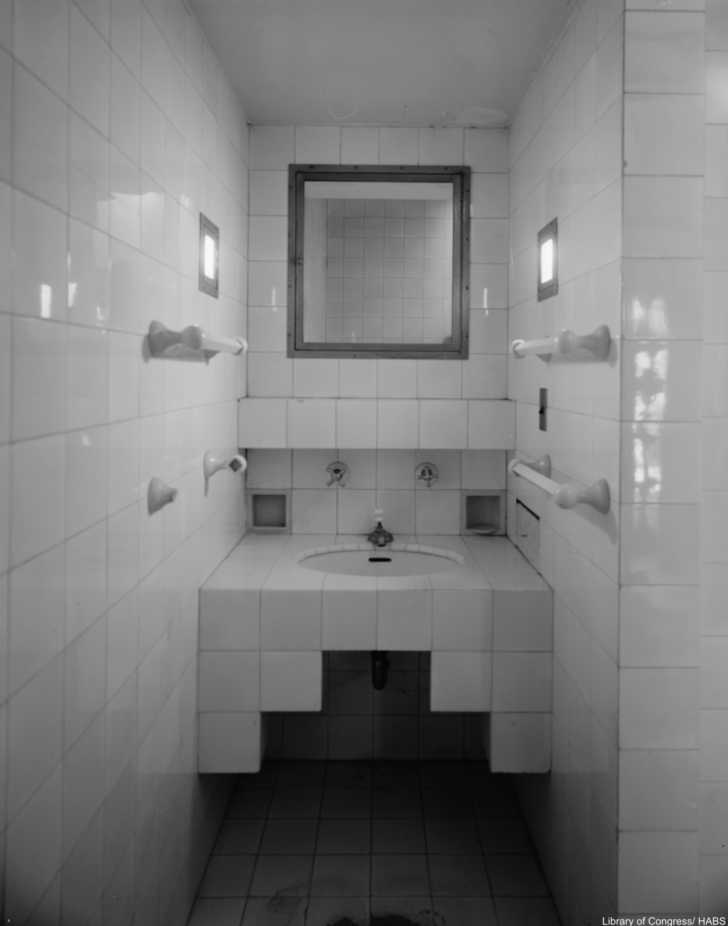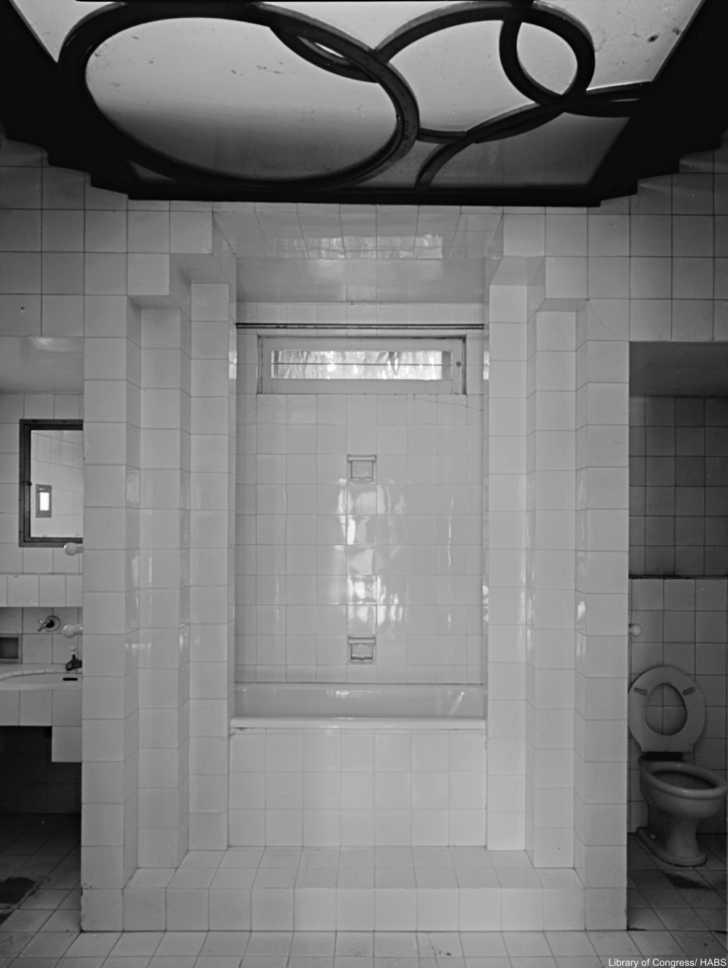 Click "Next Page" for the rest of this unusual home with a dark secret!