You just never know how music will affect people.
Shareably
This story originally appeared at Shareably by Naomi Lai.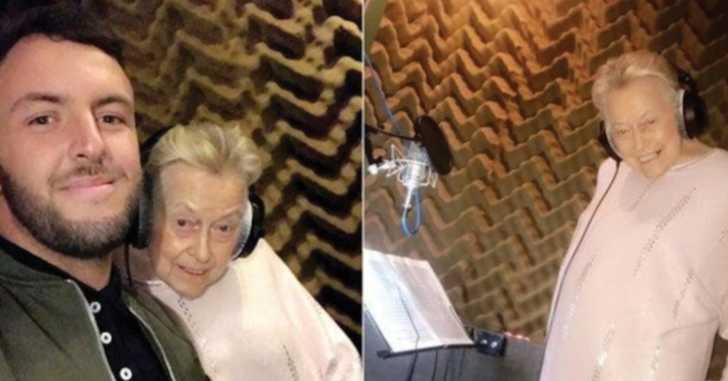 83-year-old Margaret Mackie suffers from dementia and lives in a nursing home in Scotland.
Dementia effects everyone slightly differently, sometimes affecting behaviour, thinking, and how people perform every day tasks. It can also be known as Alzheimer's, which is a form of dementia.
It is most recognized as the illness that affects memory, and is usually represented in movies and tv as people first losing their keys, or forgetting what they went into a room to do, before it progresses.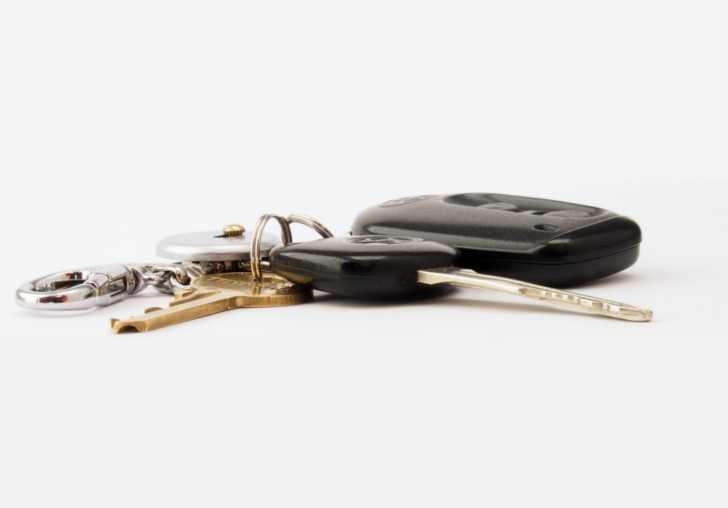 It's very common among seniors over the age of 65 and it is estimated that more than 50 million people have dementia worldwide.
But, dementia works in mysterious ways and affects everyone a little differently.
For Margaret Mackie she struggles to remember a lot of things from day-to-day, but still remembers all the lyrics to "My Way" by Frank Sinatra, a hit song in 1969.
Her caregiver, Jamie Lee Morley, heard her singing along one day and loved her voice. He could tell she really loved to sing. So he decided to perform the song with her for the nursing home's Christmas karaoke party.
Margaret has a beautiful voice, and her beloved backup singer Jamie Lee has a pretty nice voice, too.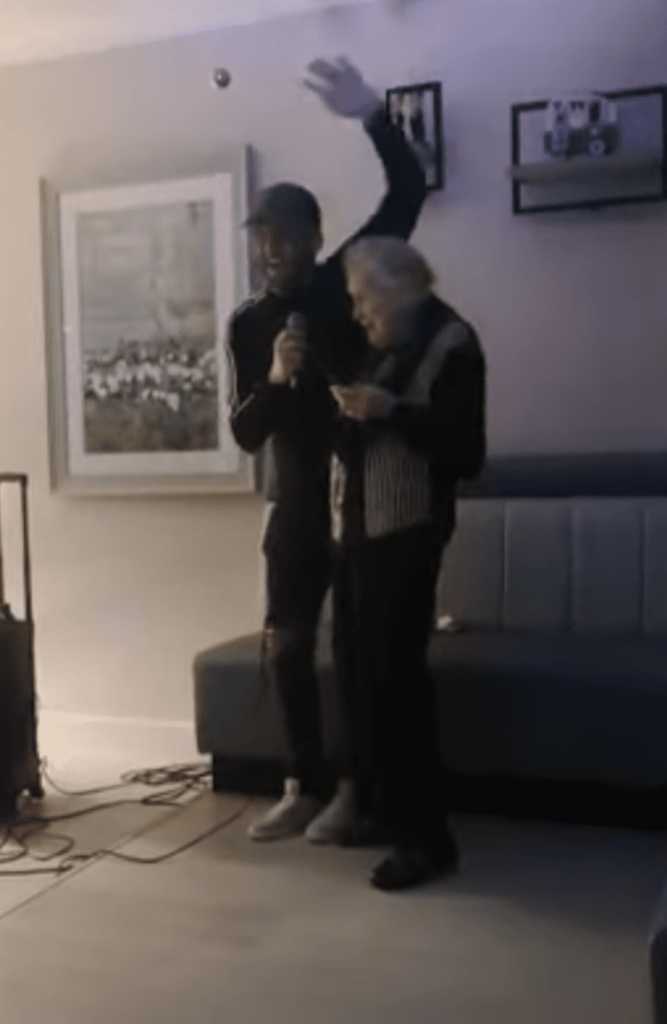 The pair's duet was a smash hit!
"Her family and friends were there in the audience to witness this moment—and what a moment it was. For her to get up on stage at her age and have so much courage and fight and sing so beautifully absolutely blew my mind. [It's] a moment I will never ever forget." – Jaime Morley
He was so impressed by her courage and wanted to take her talent a little further outside just the nursing home, and organized for her to make a recording.
And, it wasn't a budget smart phone version, but instead a professional recording studio near Edinburgh called Sound Sound.
They had all the fancy gear they needed to record a flawless record together!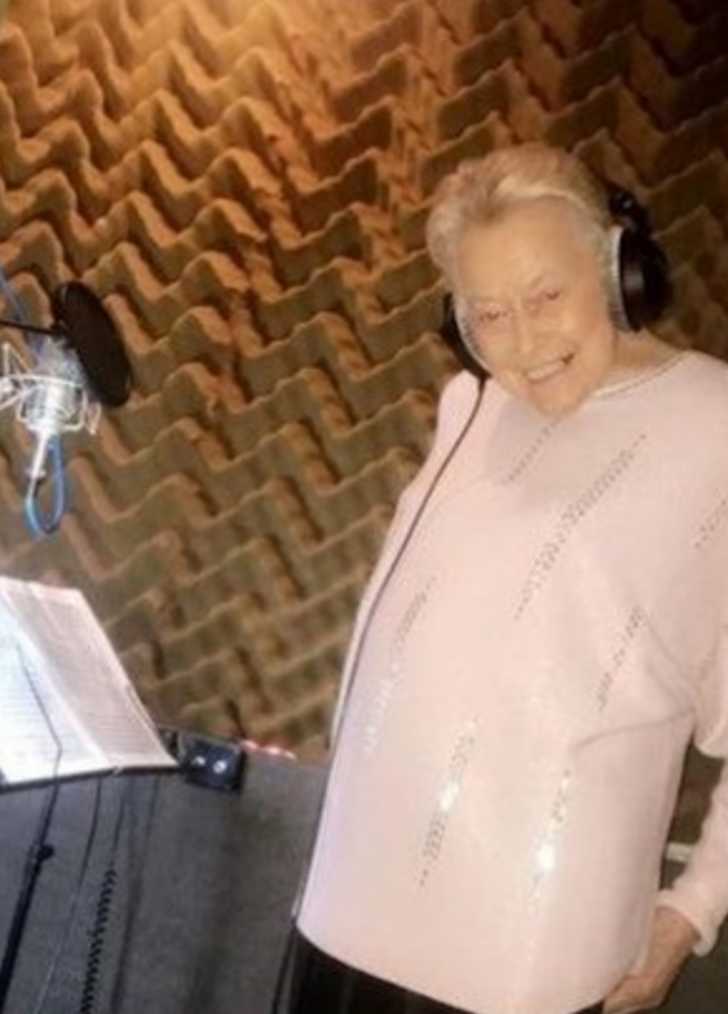 He uploaded their recording to iTunes and watched it quickly climb the UK Top 40 Chart in the category of Most Popular songs. They went all the way to #8 in less than a week.
They have since dropped to #33, but hey, that's the pop music industry, right? They've still topped hot artists like Lizzo, Ariana Grande, and Sam Smith, which is certainly more than most can say!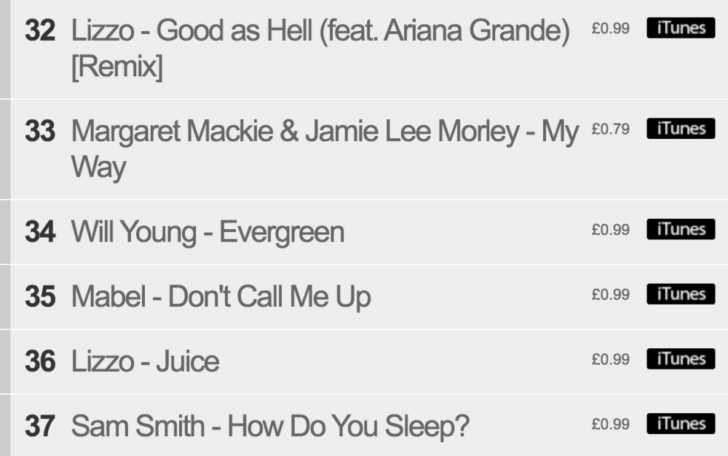 This is such an incredible feat for an 83-year-old woman. How amazing is it that she can chase a dream this late into her life?
This is proof that it's never too late, and you really can do anything you put your mind to!
Jamie Lee and Margaret had bonded over their love of music while he was taking care of her at the nursing home, so it must be incredible for him to help her and see her gain so much success!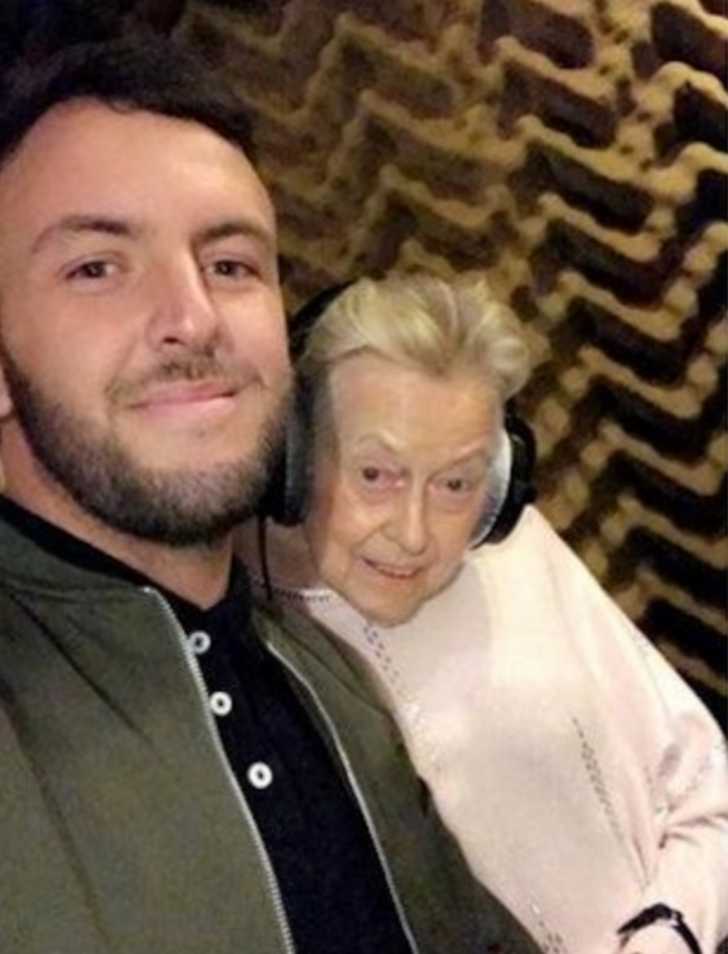 Thousands of people all over the world have now heard their song and the outpouring of love and support will bring tears to your eyes, just as their beautiful story does!

Margaret and Jamie Lee's story has brought more awareness to dementia, and also brought Margaret's dreams to life.
I'm not crying, you're crying!
Please SHARE this with your friends and family.
Source: Good News Network