It's a lot of work to undo that much paint.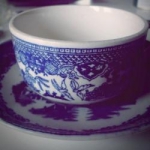 Rose Heichelbech
We've all had those old furniture pieces that have been painted within an inch of their lives. Layer after layer of paint is applied over the years until the end result is that you just have no idea what's under all of it. For Pennsylvania woodworker, John Price, taking down old paint on wood is a common job. Here he takes us through the steps of removing the paint from a 1950s vanity and then restoring it to its former glory. And, the process is extremely satisfying to witness.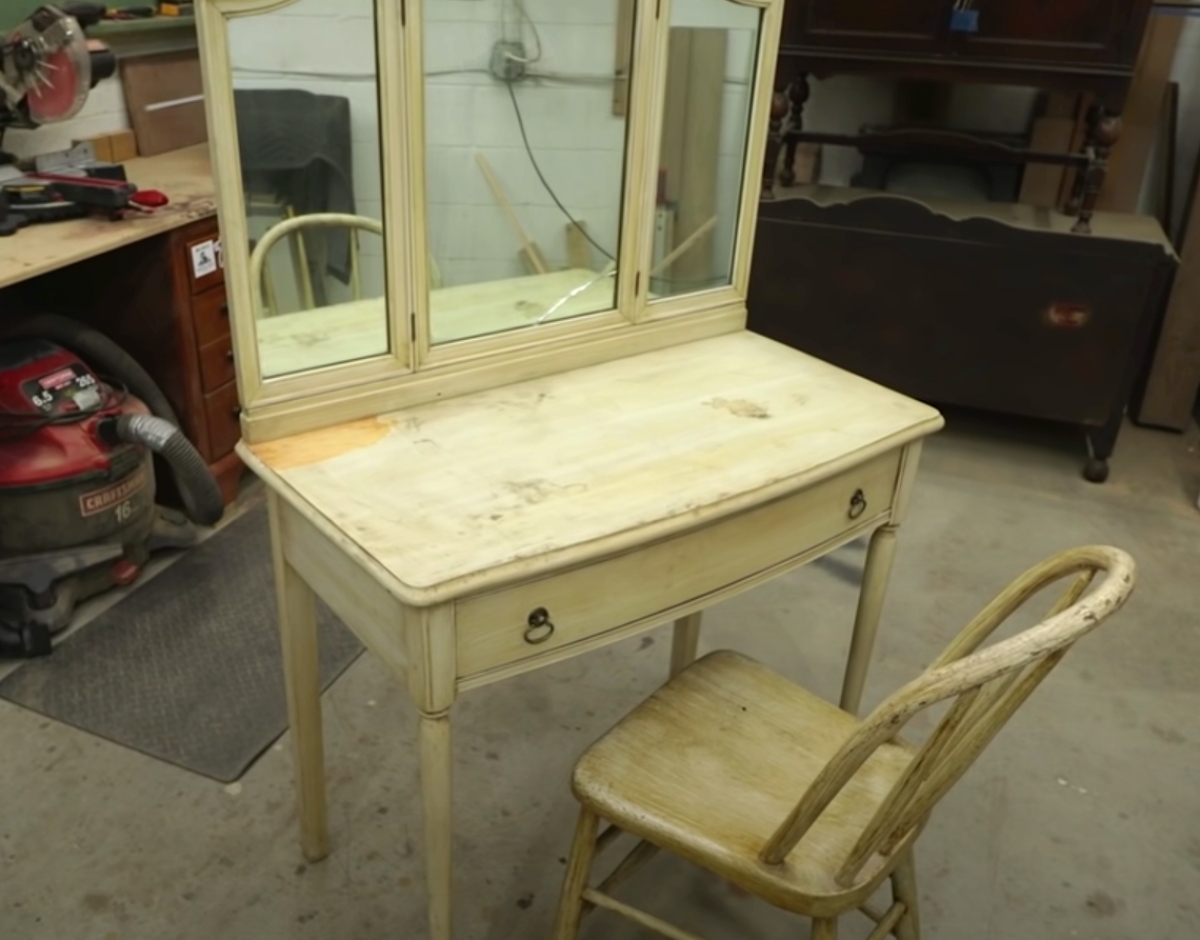 Price runs the John Bear Woodworks in Windber, PA, and has restored everything from chairs to tables to clocks and much more. He's also an expert in fabricating new pieces and components, which he often has to do when refurbishing old furniture that has damaged parts.
In the case of the this 1950s vanity, there wasn't a lot of structural damage, but the thick paint was a major problem. The first rule of caring for antique and vintage furniture is that you probably shouldn't paint it. You'd be amazed at how often perfectly good wooden furniture is painted over.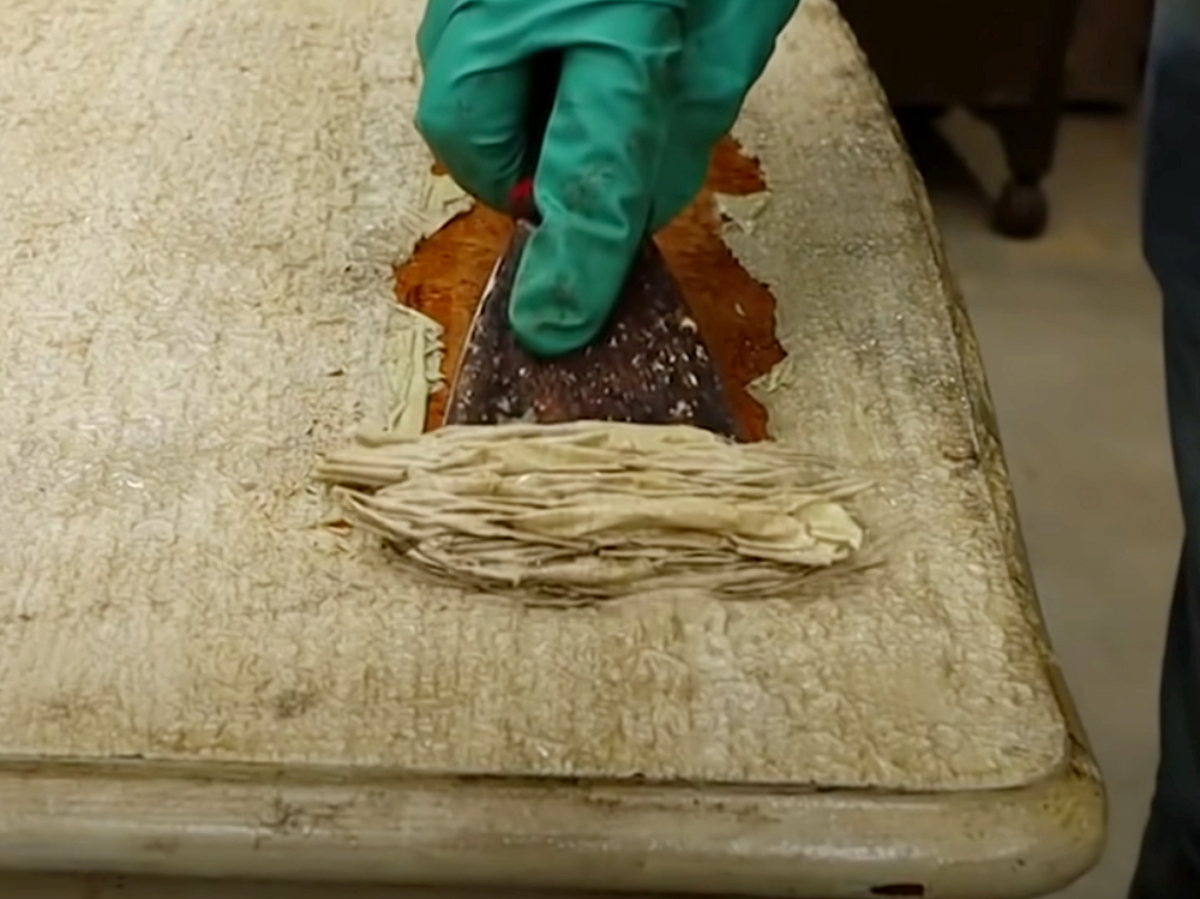 For this restoration the first step to get the paint off which Price did using a chemical paint dissolver and a putty knife to scrape it all off. For the residue that's left behind he explains that an "old timer" he learned from advised him to use sawdust to absorb the mess. And, judging by the video footage it seems to work quite well.
Once the paint is gone we can see that the wood is a lovely bird's eye maple- something that is highly prized when it comes for furniture. Not only is this type of wood harder to work with on account of the way it's structured with all those small knots, it's also not that common in nature. Maple trees develop these spots mainly in Northern locations with short growing seasons and very harsh winters. All this is to say that it's one type of wood you should always avoid painting.
After removing the paint then it's time to sand and remove scratches. Then it's time for stain, followed by more sanding and the lacquer and final coat layers. Price does the same for the matching chair and tri-fold mirror and the results speak for themselves. See just how he does it in the mesmerizing video below.