Talk about a lucky find: 54-year-old Billy Vaughan discovered a rare item in a remote field close to his Whitehaven hometown.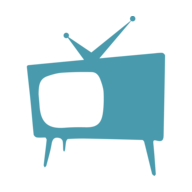 Anastasia Arellano
Talk about a lucky find – 54-year-old Billy Vaughan discovered a rare item in a remote field close to his Whitehaven hometown.
At first, he mistook the item for a piece of discarded climbing equipment. But as it turns out, what he discovered was actually a 4,000-year-old golden torc from the Bronze Age – and is believed to be worth about £11,000.
Following Billy's discovery – while he wasn't quite aware of what he had unearthed – he sent a picture to a friend, who insisted Billy come over immediately.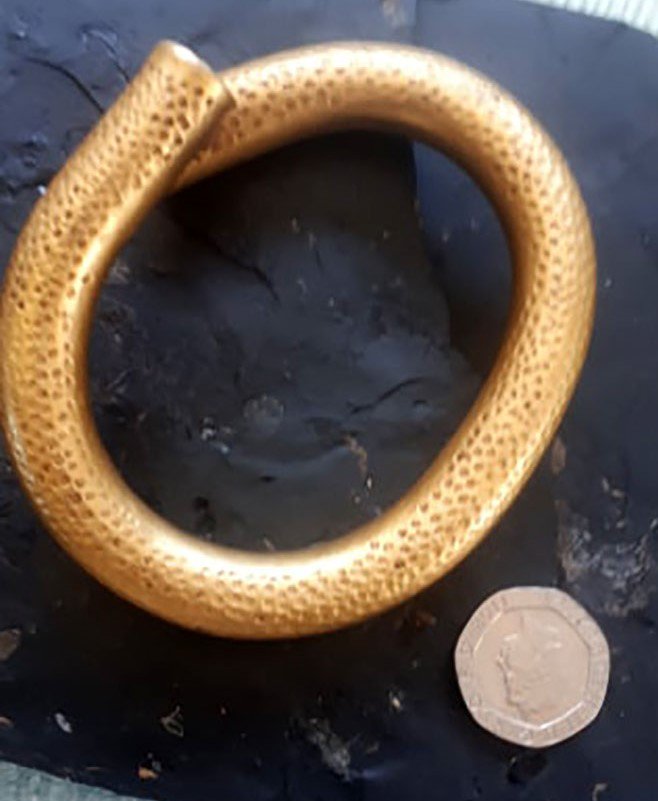 Billy explained, "I'd only been detecting six months and I was out by myself on a field I must have been in dozens of times before, spending seven or eight hours going through it. This time I got a strong signal so I dug down five inches and saw it. My first reaction was it was a piece of climbing equipment, or perhaps coupling from a tractor. I never thought it could be gold."
It's crazy to think that Billy might not have ever realized the significance of his find, had he not shown it to his friend.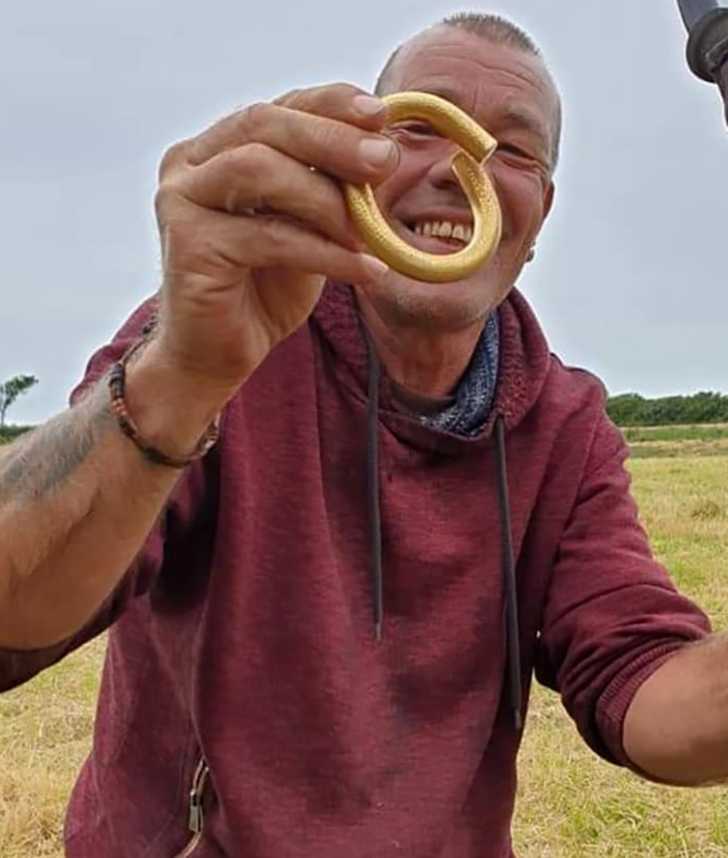 Billy added, "I carried on detecting for an hour and a half before I called my friend and him a picture of it. I said I must come around with it right away so I hopped in my car and drove to his house with it."
Billy continued with his story, stating, "He was very excited about the find and told me to take it to a jeweler's, who confirmed it was 11oz of 22-carat gold. He said it had a value in gold of £11,000, but it was worth a lot more because of its age and what it was. I was stunned and gobsmacked. I still can't believe it."
Billy, who works as a care worker, has since alerted the proper channels – those being his local museum, as well as a coroner, who will then determine whether or not his find is "treasure," as deemed under the 1996 Treasure Act.
If the coroner indeed determines it to be "treasure," then Billy would be legally obligated to offer to sell it to a museum at a price, which is set by the Treasure Valuation Committee.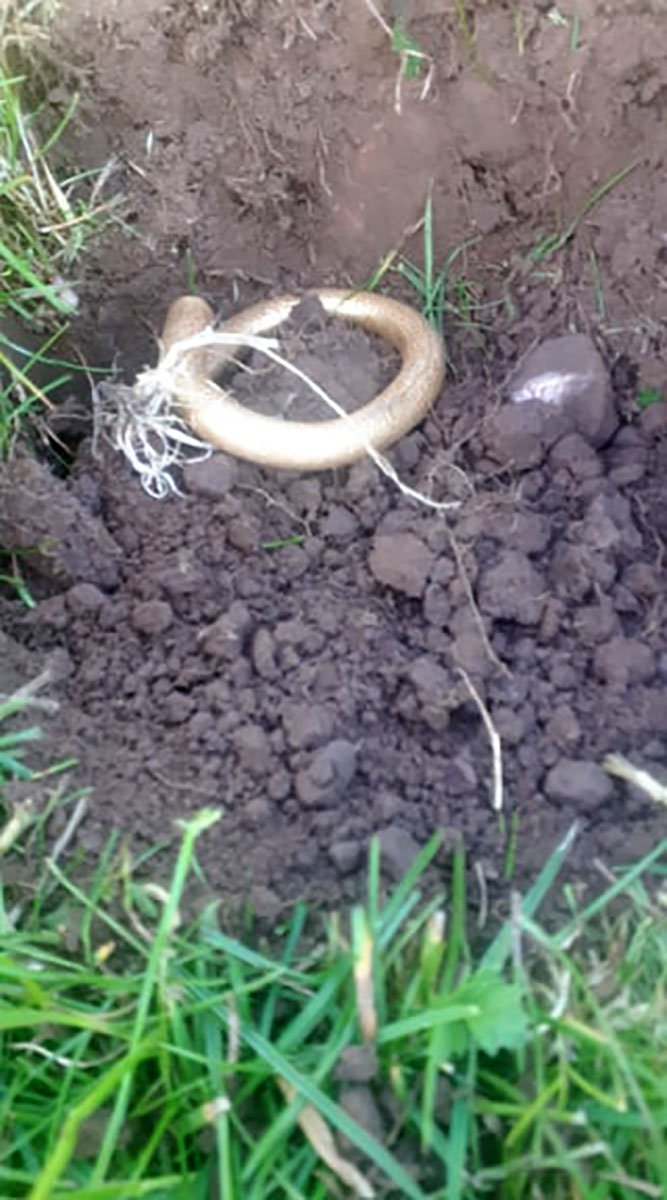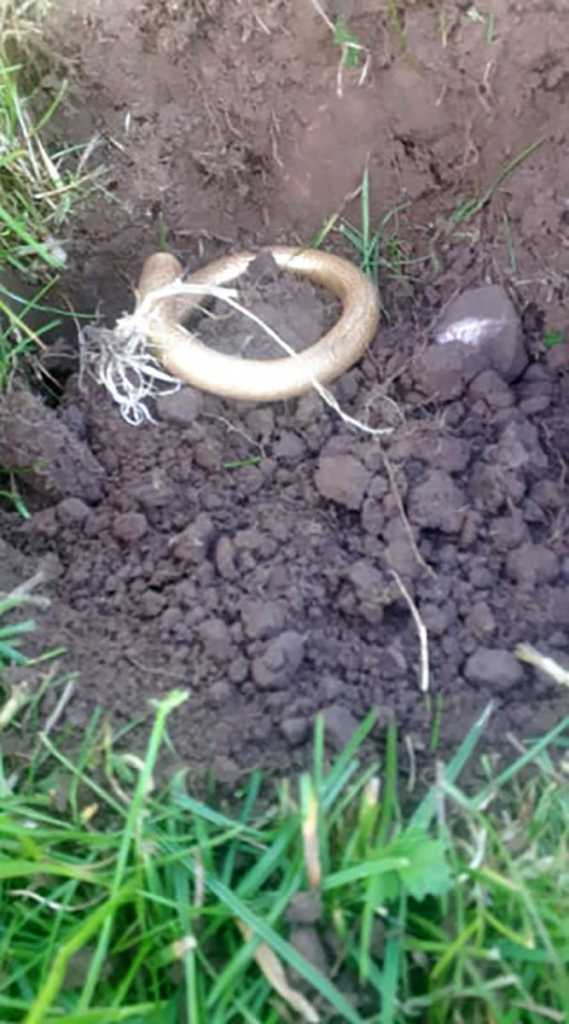 "I try not to get ahead of myself and think about the money until you get it, but it will make a difference. To think I was the first person to hold that torc in who knows how many years is quite something," Billy stated.
Back in the day, the gold torcs were worn as jewelry, either around the neck or wrist, and displayed wealth and status. They were often given as gifts to loved ones.