One suspect. A dozen murders. Fifty rapes. Two identities… Little known, never caught, and never identified…The Golden State Killer was still out there, pursued only by a full-time mom with a laptop, a dogged drive for justice and a few hours of spare time each night.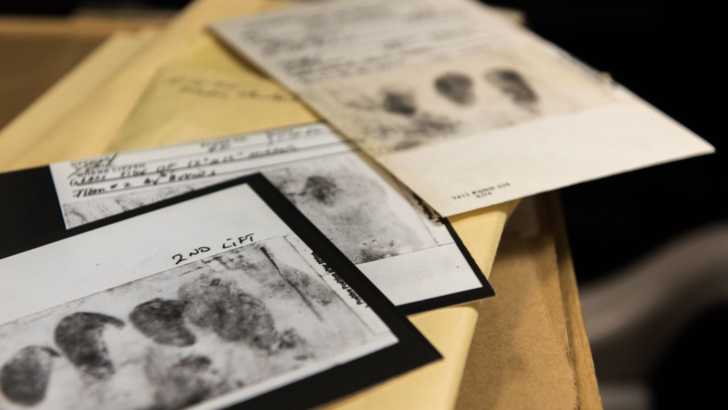 Family came first. So for Michelle McNamara, the Original Night Stalker and East Area Rapist (EARONS) cases were hobbies that fell somewhere behind dinner, laundry and homework on the list of daily priorities. After tucking in her husband (the comedian Patton Oswalt), McNamara donned her PJs, fired up her Macbook and perused decades-old unsolved murder files from the happy confines of her daughter's nursery — scouring the web for evidence of an unnamed monster while her family slept nearby.
McNamara's groundbreaking work — published on her True Crime Diary blog and later in the Amazon and NY Times bestseller I'll Be Gone in the Dark — established that just one unknown suspect was responsible for multiple unsolved cases across the State of California. Until McNamara's breakthrough, investigators viewed the Original Night Stalker, the Visalia Ransacker and the East Area Rapist cases as separate and unique sets of crimes committed by multiple unrelated suspects. McNamara linked the unsolved cases into one file and came up with a new moniker for the unidentified suspect.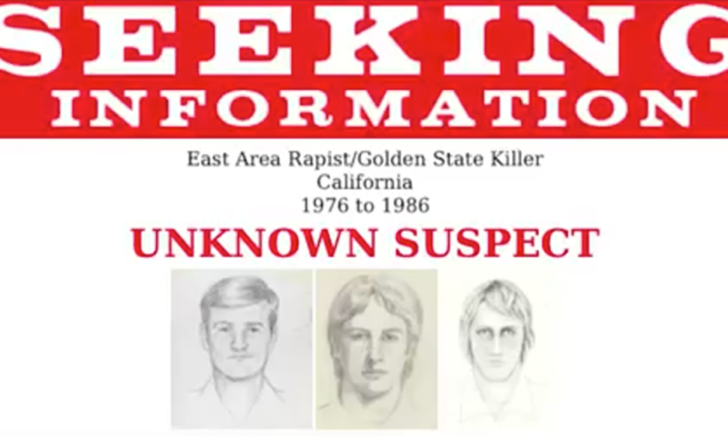 McNamara believed that the "Golden State Killer" likely lived in California's Central Valley and the profile included in her unpublished novel described him as a white man in his seventies with a military or law enforcement background.
As it turned out, she was correct — but sadly Michelle McNamara was not around to witness the fruits of her labors. McNamara passed away in her sleep — unexpectedly — in April of 2016. She was just 46 years old. At the time of her death, her novel was finished but unpublished. After she passed away, her husband (along with two of Michelle's most ardent readers — Gillian Flynn and Stephen King) pushed hard for publication, eventually landing the novel at HarperCollins publishers.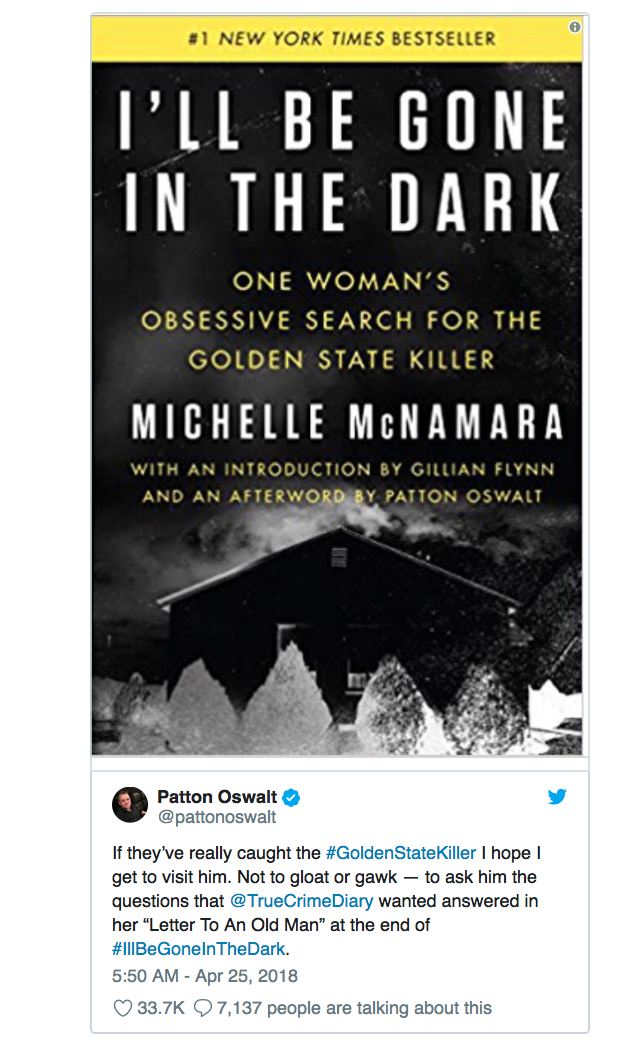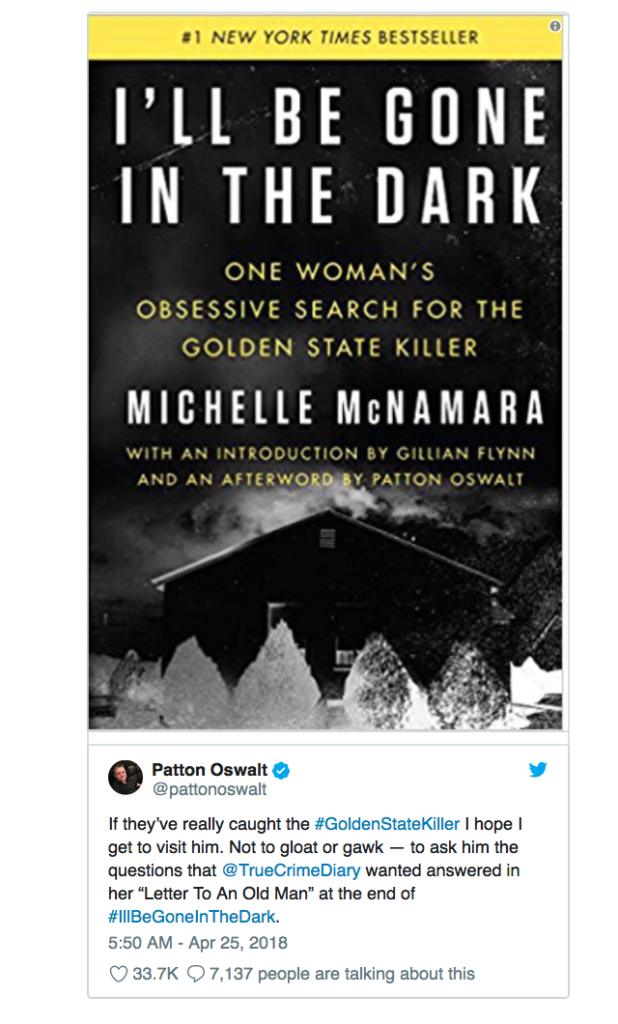 McNamara's I'll Be Gone in the Dark, published February 2018, is "the haunting true story of the elusive serial rapist turned murderer who terrorized California during the 70s and 80s, as well as the story of the gifted journalist who died tragically while investigating the case—which was solved in April 2018." Upon publication, McNamara's book became a phenomenon, leaving readers enthralled by her determined, empathetic, compassionate voice and relentless, diligent research. The book's publication prompted renewed inquiries by California and Federal investigators into the decades-old cases that comprised the Golden State Killer profile.
Just two months after the publication of I'll Be Gone in the Dark, the Golden State Killer was caught. On April 18, 2018, California authorities arrested 72-year-old retired police officer Joseph James DeAngelo after DNA evidence identified DeAngelo as the Golden State Killer. A detective in the Sacramento County Sheriff's Department told the Sacramento Bee that he believed the increased attention on the case generated by McNamara's work "pushed somebody over the edge who knows something" and "provided us with that tip we needed."
Although she was unable to name the killer before her death, McNamara left a calling card for the yet-to-be-identified Golden State Killer, in the form of a hand-written letter discovered by publishers during the editing process last year. Titled "Letter to An Old Man", McNamara's words are as prescient as they are erie.
One day soon, you'll hear a car pull up to your curb, an engine cut out. You'll hear footsteps coming up your front walk. Like they did for Edward Wayne Edwards, twenty-nine years after he killed Timothy Hack and Kelly Drew, in Sullivan, Wisconsin. Like they did for Kenneth Lee Hicks, thirty years after he killed Lori Billingsley, in Aloha, Oregon.

The doorbell rings.

No side gates are left open. You're long past leaping over a fence. Take one of your hyper, gulping breaths. Clench your teeth. Inch timidly toward the insistent bell.

This is how it ends for you.

"You'll be silent forever, and I'll be gone in the dark," you threatened a victim once.

Open the door. Show us your face.

Walk into the light.