The artist transformed the logos of major brands, including Starbucks, Tinder, Microsoft, Bugerking, and Lactose!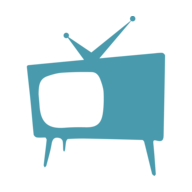 Chris Winters
There are few things that we enjoy seeing more than new and interesting twists on classic logos. Artist Ilya Stallone's creations definitely fall under this category.
This series of illustrations is as amusing as it gets, as we cannot stop laughing at some of the innovations that she has come up with. This series of logos offers up a fun variation on some timeless classics.
https://www.instagram.com/p/CZCbmJ9sS3a/
She wanted to see what would happen if modern-day companies had come up with their logos during the medieval period.
"Medieval branding" is how she refers to it and it is every bit as awesome as you would have expected. Whether you are a Lacoste lover or a regular Burger King visitor, these logos are pretty sweet. She has even re-imagined the Puma Puma.
https://www.instagram.com/p/CY6Z2IisC3Z/
https://www.instagram.com/p/CZC-tW9s9KH/
In case you were wondering, there are a number of other modern logos that have been included in this amazing exercise.
We definitely loved her interpretations of the Tinder and YouTube logos. She did not stop there, either.
https://www.instagram.com/p/CZ8yXKKLZBu/
The Instagram and Microsoft Windows logos were also a nice touch. If we had to pick a favorite, we are going to go ahead and go with Starbucks. In fact, this logo is so cool, we wish that Starbucks would switch it up!
https://www.instagram.com/p/CZCKsqiMNDy/
https://www.instagram.com/p/CZBoQqZMOrW/
The medieval Lacoste logo is also a riot, as the famous alligator is chowing down on some poor, unlucky medieval-era chap. With any luck, this will become a regular series and we will get the chance to see a lot more logos of this nature in the future.
In our humblest of opinions, it is only a matter of time before the brands themselves start to take notice of these types of remixes. We're not saying that Lacoste should switch their logo full time but we would definitely buy a tracksuit or two that had the medieval spin on it. The same goes for Burger King. Why not have a special promotion based on this new logo?
https://www.instagram.com/p/CZBqQPLst_5/
We know that this will probably never happen but we can dare to dream, of course. If you would like to check out the designs that this artist has come up with, you are more than welcome to check out her awesome Instagram page, @ilya_stallone_artist.