She started wearing green over twenty years ago, and now… It's taken over her life!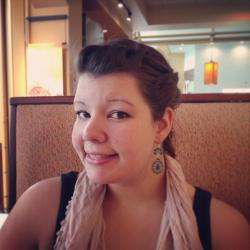 Jessica Griggs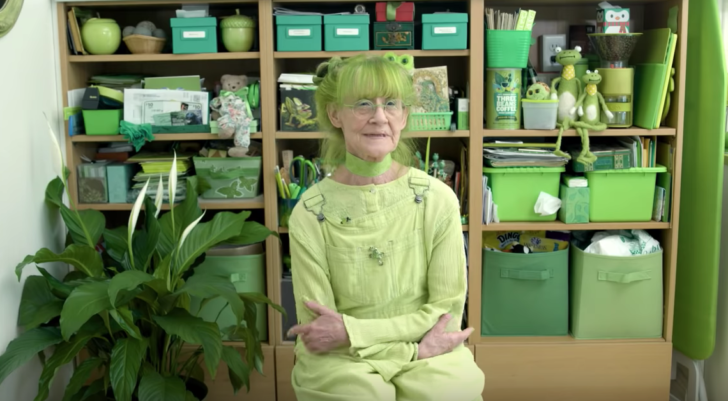 Meet Elizabeth Sweetheart, aka "The Green Lady of Brooklyn." As you can see, she has a particular fascination with the color green. People around her neighborhood, and even those from afar, will stop her in the streets and ask for selfies. Elizabeth doesn't mind. In fact, one of the reasons she continues to wear green is because it seems to bring people a lot of joy.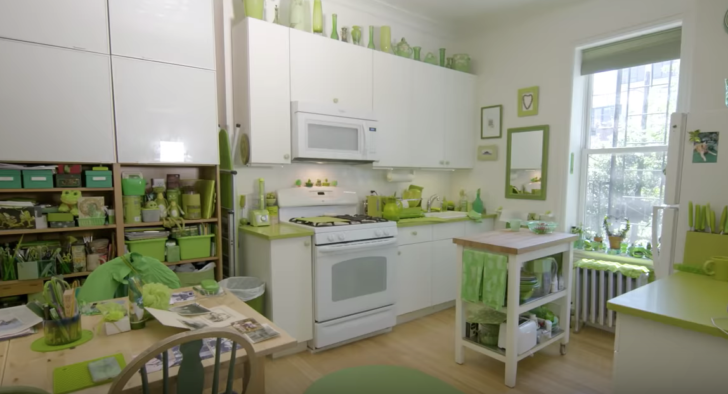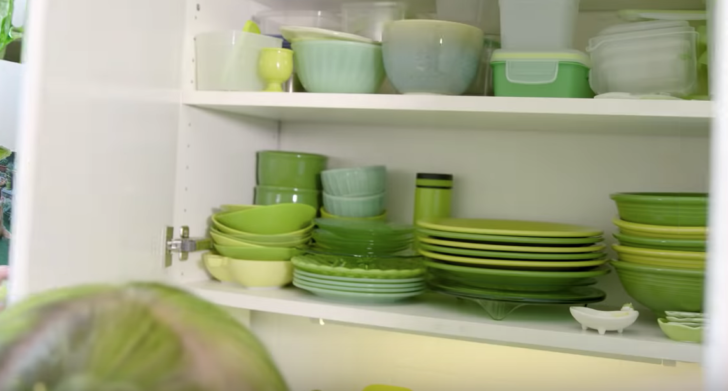 Aside from her green appearance, everything in Elizabeth's apartment is green. Okay, not everything, but you'll agree there's much more green in here than any other color. Silverware, plates, kitchen gadgets, furniture, you name it, and Elizabeth has found a way to make it green.
Elizabeth is an artist, and as such, has worked with lots of different colors. However, she kept coming back to green – mixing it with other paints to make a shade of green that fit almost any scene she was painting.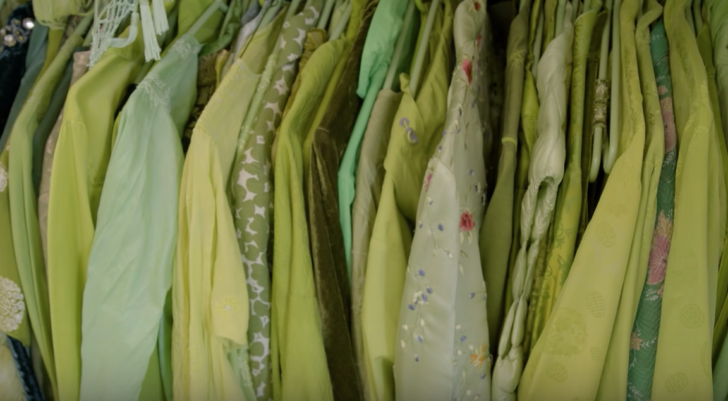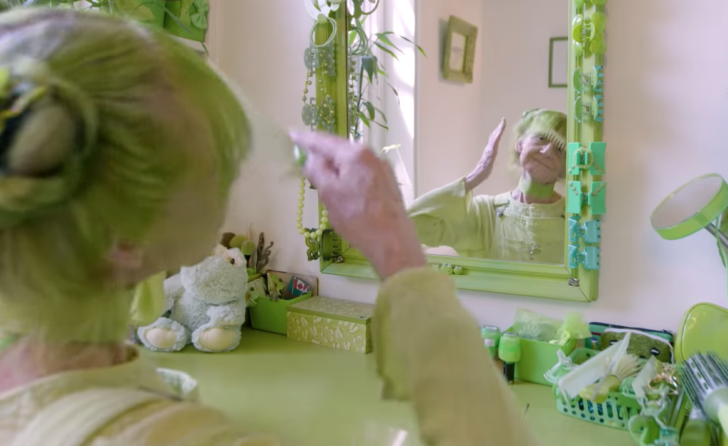 Then, of course, there's the clothes. She has an affinity for overalls, which can be tricky to find at all, let alone in green. That's not problem for Elizabeth, however. She says if she can't find the right style (and color) of clothes, she just makes them herself.
She says she started wearing green over twenty years ago, and her obsession grew from clothes and hair to just about everything she could think of. It all started when Elizabeth's father invited her to Florida for a visit. She considered this a very lucky meeting, and she was excited to spend time with her dad. She'd always been drawn to the color, but for some reason, that particular visit cemented it in her mind. Watch the video below to get the full story behind The Green Lady of Brooklyn!