Many in the family assumed they were prints.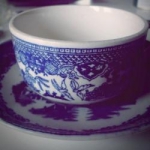 Rose Heichelbech
Many families have closets filled with things they didn't even know were there, some families have storage units. This was the case with a man from Ohio who was cleaning out his parents' belongings and discovered two paintings at the back of an old storage unit that were presumed to have no value at all. The paintings are part of a larger art collection that was held by Carol and Robert Kane of Oxford, Ohio, now to be sold at auction as part of the couple's tasteful assemblage of valuables.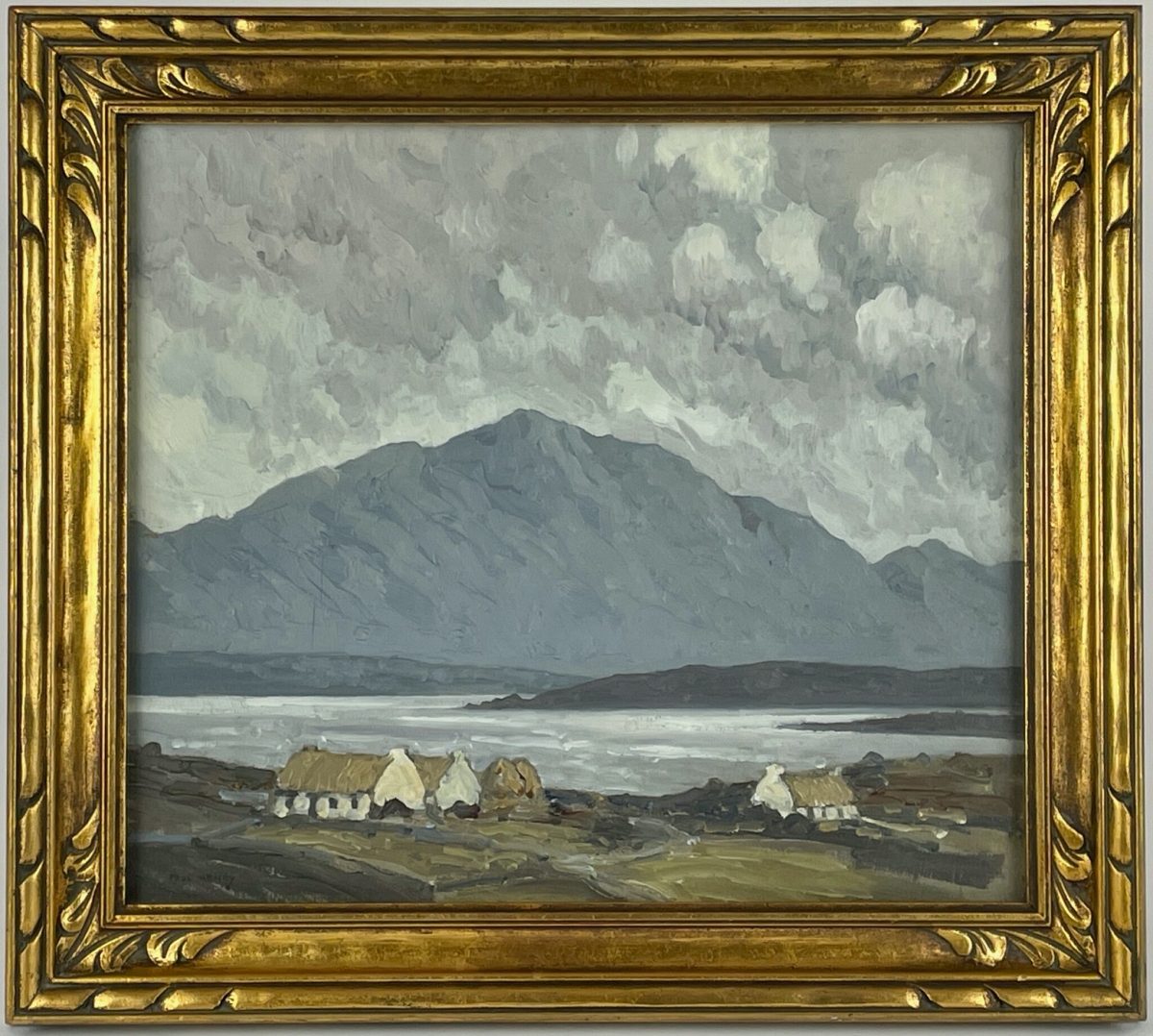 The paintings once belonged to Sir Patrick McGovern who was from Blacklion, County Cavan in Ireland. McGovern emigrated to the US in 1891. As an in-demand tunnel engineer McGovern traveled for work within the US and his descendants settled in Ohio.
The paintings in question were discovered at the back of a storage unit, presumed to be worthless prints by McGovern's great-grandson. Because a representative from the auction house, Casa Sikes, was helping to go through the items the paintings were given a second a look and discovered to be originals from Irish Impressionist, Paul Henry (1876-1958).
Henry had an unusual way of approaching his paintings since he was colorblind, a fact he kept hidden his whole life. It wasn't until long after he died that it was publicly revealed by one of his former doctors. Despite this handicap he made a name for himself painting the idyllic Irish landscape with grey-blue skies and sunny yellow straw-thatched roof houses. It was said that his wives, Grace Mitchell and Mabel Young, would mix his palettes for him. Both women were also artists but did not achieve the same levels of success that Henry did.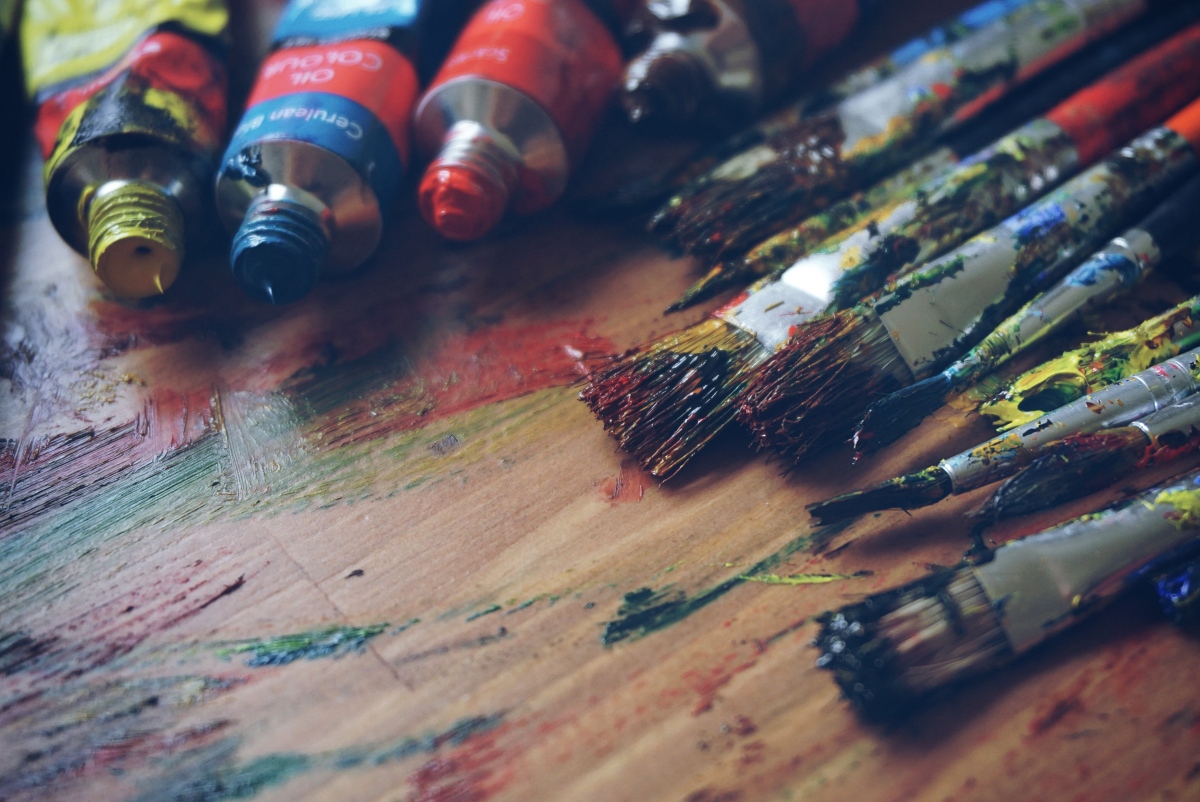 Henry finally went totally blind in 1945 and today his paintings regularly fetch tidy sums. Pre-auction estimates on the two paintings, one of Connemara and another depicting an unknown location probably nearby, are placed at $60,000-80,000 each. A previous work of Henry's sold in 2018 for £60,000 (around $82,000 US). The paintings coming up for auction now, one oil on board, another oil on canvas, were painted in the early 1930s and were among the last of the artist's works.
Both paintings are in mint condition as they had been kept under glass for many decades.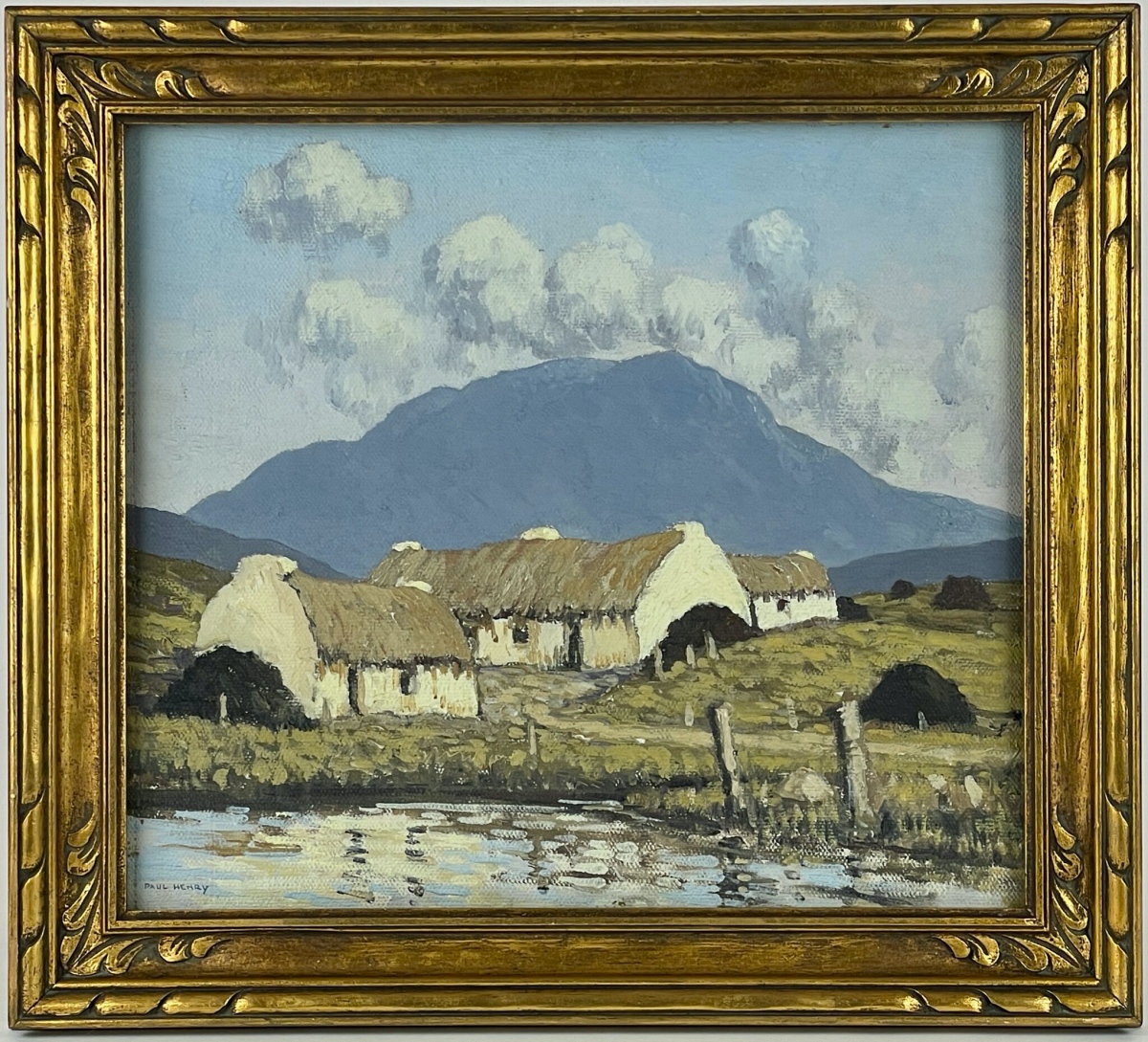 The paintings are set to be auctioned through Casa Sikes on Sept 8th, 2021. Other items in the sale include Tiffany & Co. jewelry, sterling silver items, Baccarat crystal, and flow blue pottery, as well as a signed print by Marc Chagall.