Her fashion sense was an ever-changing slideshow of the era's best looks.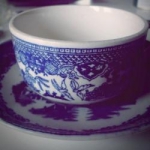 Rose Heichelbech
Lady Diana Spencer, known to many as either Lady Di or Princess Di, was thrust into the limelight when she became engaged to Prince Charles. Her life would never be the same and the increasing media scrutiny she faced led to her end when she was involved in a car crash in a Paris tunnel, having told the driver to outrun the paparazzi. Her tragic death in August of 1997 remains an infamous event for many people around the globe who never met her, but who always admired to her style, her compassion, and her grace. Here are some of Lady Diana's most memorable fashion looks from over the years, a tangible link to one of the royal family's most beloved (and complicated) members.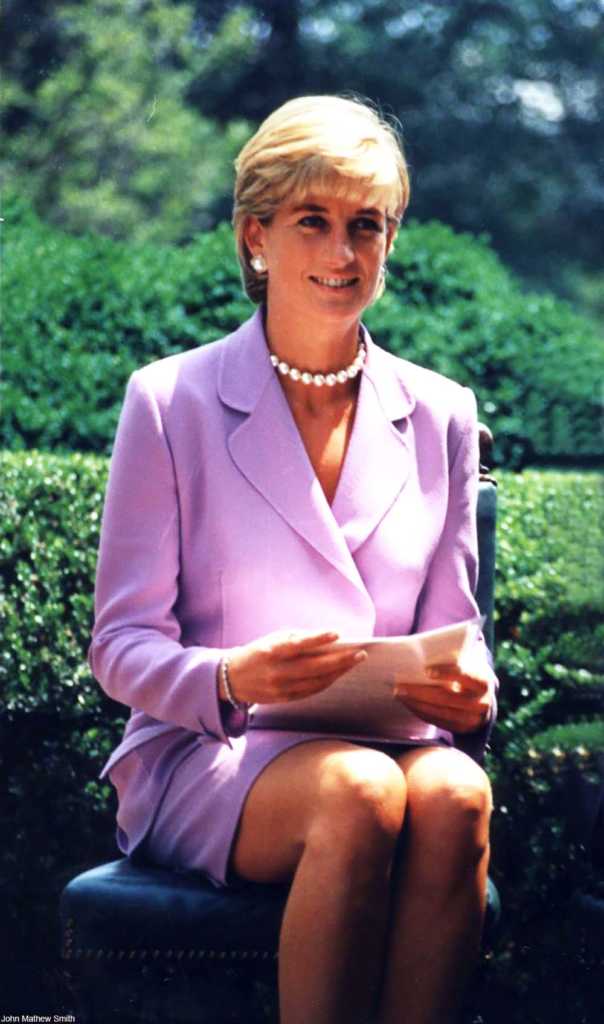 Early Sweaters
In 1981 her pre-royal style included some crazy, bright, adorable sweaters. Her love of interesting sweaters would continue once she was married, but usually more refined and less bright in their designs.
https://www.instagram.com/p/CJb-U6BJdbY/
The Wedding Dress to End All Wedding Dresses
Lady Diana's 1981 wedding dress was the stuff of dreams, an impossible confection in sequins, lace, and pearls. The train for this dress measured a mind-boggling 25-feet-long. But, that's not all: the voluminous veil used 153 yards of precious tulle fabric.
https://www.instagram.com/p/CJUlXD8lL8M/
First Photos of the Couple
After their nuptials the Prince and Princess of Wales were photographed on their honeymoon at Balmoral Castle. Her sporty houndstooth tweed skirt suit is a relic of another age, but what a distinctive look.
https://www.instagram.com/p/CHgPz3pJHiH/
Royal Visits
Following the birth of their first son, Prince William, the royal couple embarked on several important international tours. Her 1983 conservative dress during her visit to Nova Scotia in cream and beige was the epitome of reserved style, but with one of her signature looks at the time: an oversized collar.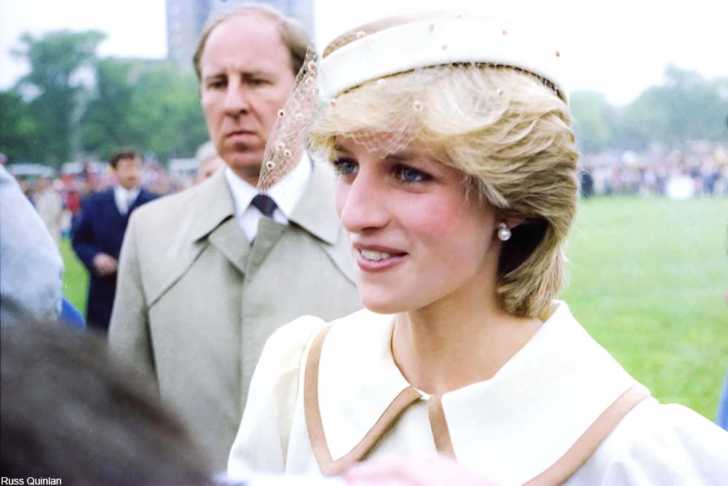 State Visit to White House
In 1985 Lady Diana wore a midnight blue velvet dress on her visit to the White House. There she danced with President Reagan, John Travolta, Tom Selleck, Clint Eastwood, and a number of other notable people in attendance. The dramatic off-the-shoulder dress had matching evening gloves and Lady Diana wore the ensemble with a stunning multi-strand pearl and sapphire choker. The dress was acquired by Historic Royal Palaces, an English charity dedicated to preserving royal history.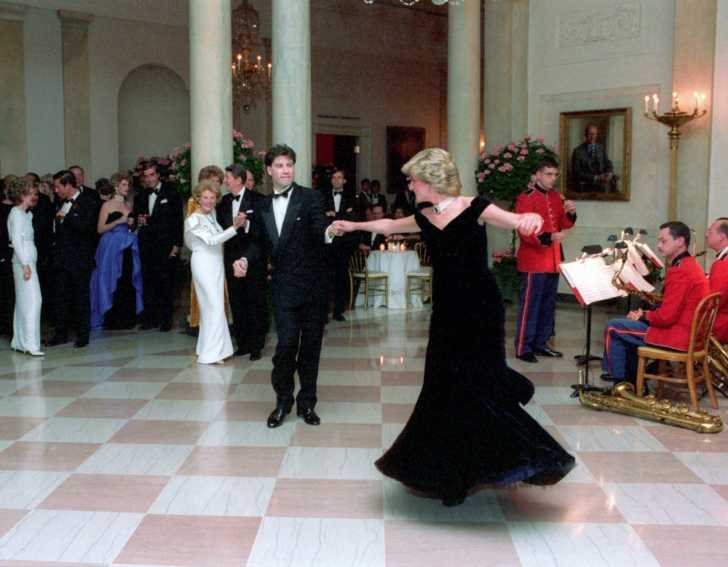 Smart Wool
In keeping with royal standards, much of what Lady Diana wore in the late 1980s and early 1990s for official royal visits and duties was skirt suits and blazer-like dresses. Tartan has been a favorite of the royal family since the early 1800s, so the vibrant red-and-green plaid blazer dress she wore on a visit to the Accord Hospice in 1992 (with matching red handbag and shoes) was perfectly in keeping with the image. Outfits like these sparked a worldwide trend for plaid.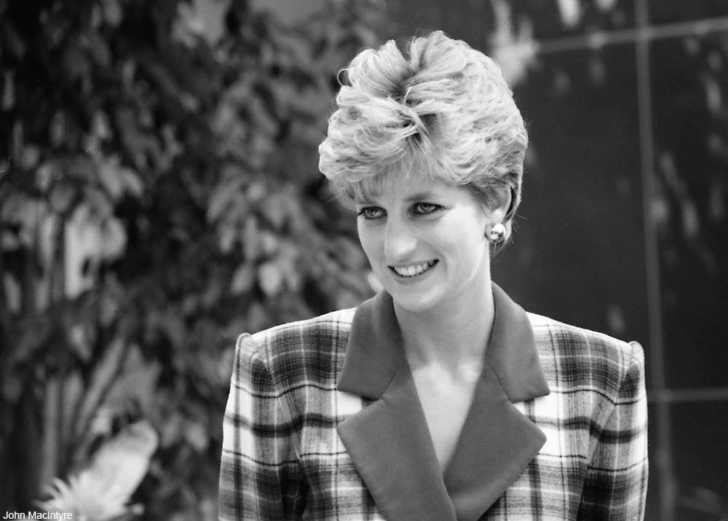 The Sweetest Revenge
Lady Diana's 1994 short, off-the-shoulder, black, Christina Stambolian dress to a Vanity Fair event. The dress became known as the "Revenge Dress" because she wore it the same night that Prince Charles confessed his infidelity in a TV interview. The dress had actually been made for her 3 years earlier, but she deemed it too risqué to wear at that time. She had initially planned to wear a different dress, but it was leaked to the press and she chose the Revenge Dress instead. At the time the couple were separated.
https://www.instagram.com/p/CJT0xW_l-bK/
White Versace
The 1997 white one-shoulder dress designed by Versace that Lady Diana wore for the July Vanity Fair cover was another of her daring dresses, the type of which were not often worn by members of the royal family. The royal image has always veered towards the conservative, but once she was no longer married she could dress (at least some of the time) in the bolder clothing she enjoyed wearing. The cover was released on the one year anniversary of her divorce.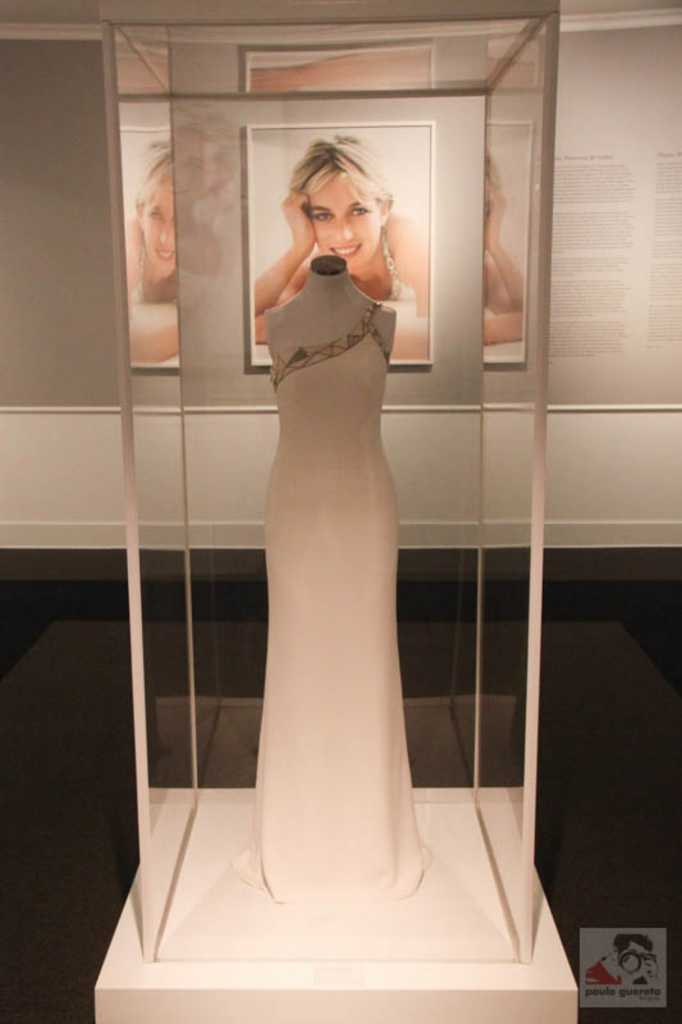 A Memorable Look Back
The November 1997 Harper's Bazaar cover featured Lady Diana in a bold, beaded dress and short, slicked-back hair. This photo was one of a series taken by Patrick Demarchelier in 1991. Photos taken during the final year of her life captured her new look, one of independence and a sexy style that signified her life away from the royal family. But, here was a photo from the past that proved the vivacious Diana was actually in there all along.
https://www.instagram.com/p/CEjd6BrJid9/