"They were in very bad condition; they had scabies, they were malnourished and cold."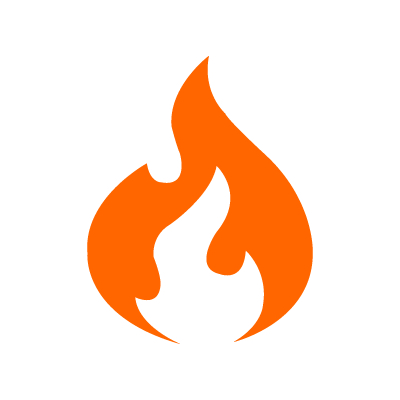 InspireMore
This story originally appeared at InspireMore.
You just never know what you might find while out on a walk.
A man in Alabama was walking to work through a wooded area one morning when he spotted a strange sight. There in the underbrush was a box, and inside the box were six tiny puppies. Not only had these pups clearly been abandoned and left to die in the woods, they were also in such terrible physical condition that the man rushed them to a local veterinarian.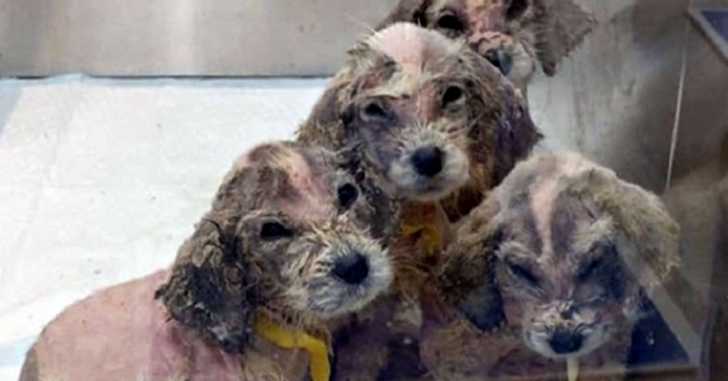 The puppies weighed just five pounds each. They had scabies and open wounds from scratching themselves raw. They were largely hairless, malnourished, and frozen to the bone from spending an unknown period of time exposed to the elements. The Good Samaritan brought the box of puppies to a shelter in Sylacauga, Alabama, where staff members were shocked by their condition.
Caregivers at Auburn Veterinary College swiftly began nursing the pups back to health. When they were healthy enough they were sent to foster families to complete their rehabilitation. "They were so smelly that the shelter staff had to wear masks in order to bathe them," said Nicole Zaguroli of Second City Canine Rescue (SCCR) in Chicago, Illinois. "They were in very bad condition; they had scabies, they were malnourished and cold."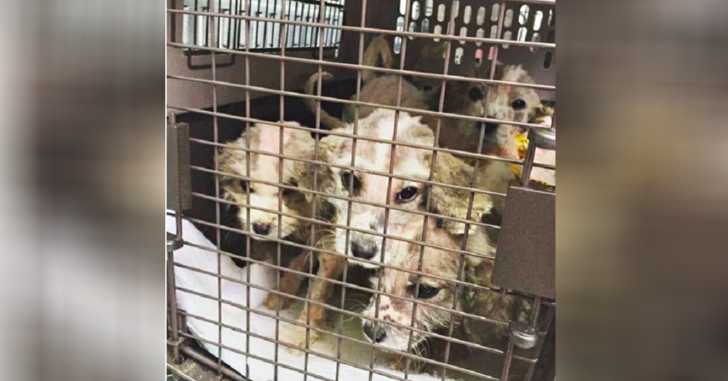 Once in their foster homes the pups were still so weak they required a lot of extra care. Shelter workers described the foster families as "angels" for their dedication to helping these puppies. They provided good nutrition, medicated baths to help with their skin conditions, and lots of love to help the dogs learn to love and trust humans after all they'd been through. Slowly but surely the pups came back to life!
As the staff members began to nurse the pups back to health they did their best to pinpoint what breed they might be. Since they were so tiny everyone assumed they were a small breed like poodles or cocker spaniels, but as their health improved those best guesses went out the window. Once their fur grew back it didn't come in curly like a poodle's; instead it was long, course and fluffy.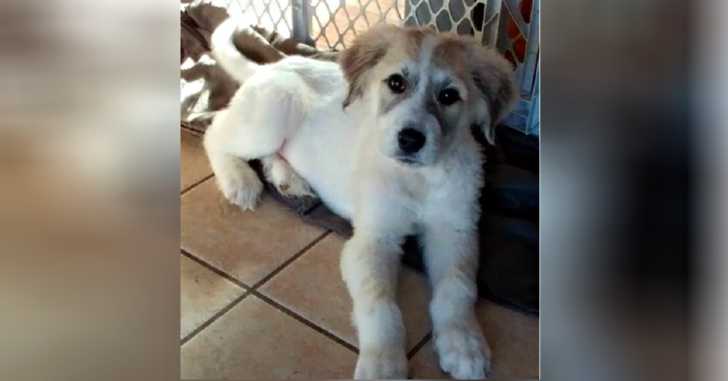 The little dogs also began to grow… and grow… and grow. The five-pound pooches were all well into double-digits by the time they were adopted into loving families. After the adoption one family did a DNA test and discovered that their new family member wasn't even close to being a poodle — he was a Great Pyrenees instead.
Great Pyrenees, or Pyrenean Mountain Dogs, are a large breed of dog used to guard livestock all over the world. They're considered a "giant" breed, with adult males weighing as much as 120 pounds. Not only that, but breeders charge thousands of dollars for one of these puppies. Talk about diamonds in the rough!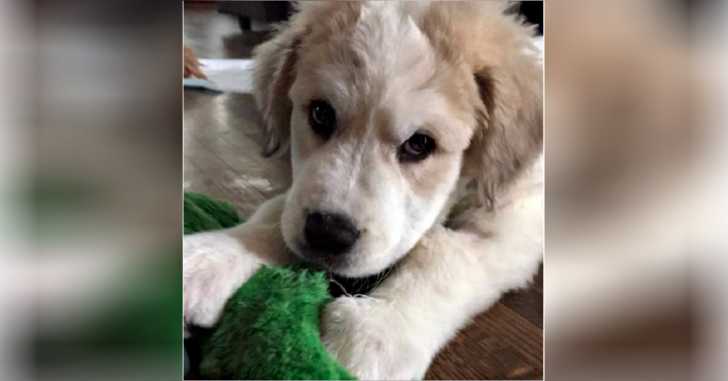 Many of the puppies' new owners have shared pictures of their big dogs now that they're healthy again. One pup is named Bear (formerly Barksy) and he even has his own Instagram account!
Adopter Eric Hartman also shared a picture of his pup Elsa (formerly Georgia) lounging with his other dog, Elsa's new big brother. Everyone looks so much healthier and happier than they did when they were first brought in to the shelter. What a wonderful success story!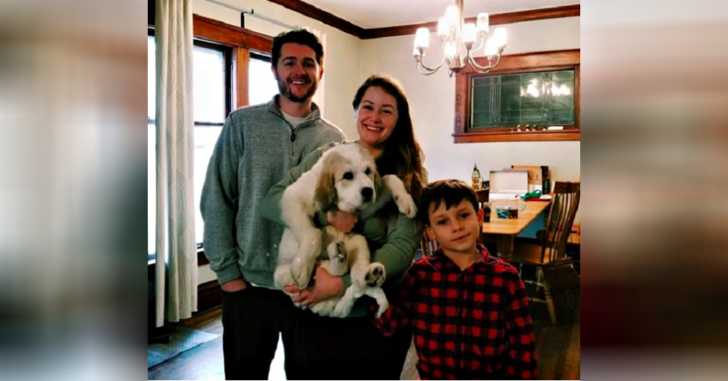 These adorable dogs would never have found their forever homes without the kind humans who helped along the way. It would be easy to dwell on the person who made the terrible choice to mistreat and abandon these pups; instead let's remember the person who heard their cries and changed their plans to aide these helpless pups! Let's celebrate the shelters that work tirelessly to help animals day in, day out! These are the true heroes who walk among us every day.
Please share this story to encourage kindness to animals and promote pet adoption.