Holmes, whose original name was Herman Webster Mudgett, is often referred to as America's first serial killer.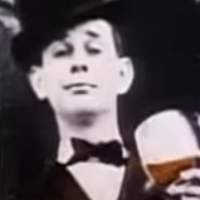 Chris Foster
While the facts of this story are true, they are also quite graphic. Please be advised before reading on.
The year is 1892; crews are working around the clock in order to prepare Jackson Park for the event of the century. In just one year, the 500-acre park on the South Side of Chicago will host the Columbian Exposition World's Fair. Just three miles west, similar preparations are taking place, albeit of a much more sinister nature. On the corner of South Wallace Avenue and West 63rd Street in Englewood, H.H. Holmes is putting the finishing touches on what will later be known as the Murder Castle.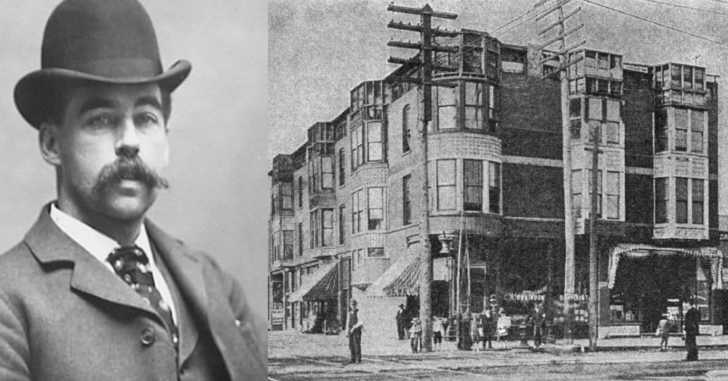 Holmes, whose original name was Herman Webster Mudgett, is often referred to as America's first serial killer. And while speculation runs amok when it comes to Holmes, there are a few things we know for sure. He was born in 1861 in Gilmanton, New Hampshire. At the age of five, he had a traumatic experience in which two older school mates forced him into the office of a doctor who Holmes feared greatly, and would not let him out until he met face to face with one of the doctor's educational skeletons. He was first married at the age of 17 to Clara Lovering, and had a son just two years later. He would marry two more times (without actually divorcing Clara): once in 1887 to Myrta Belknap, with whom he had a daughter, and again in 1894 to Georgiana Yoke. He graduated from the University of Michigan's Department of Medicine and Surgery in 1894, and apprenticed in New Hampshire under Dr. Nahum Wight, noted for his support of human dissection.
By the time Holmes arrived in Illinois in 1886, he had built up quite the wrap sheet; rumors and accusations seemed to follow Holmes wherever he went. During his time in med school, Holmes would steal cadavers and use them to make false insurance claims. While living in Mooers Forks, New York, Holmes was said to be last-seen with a boy who would later disappear. When questioned about the missing child, Holmes claimed he had simply went back to his home in Massachusetts. After avoiding an official investigation, Holmes left town. At one point, Holmes took a job at a drugstore in Philadelphia, where shortly after his hiring a boy died from taking medicine purchased at the store. Again, Holmes denied any accusations and immediately left town.
The Murder Castle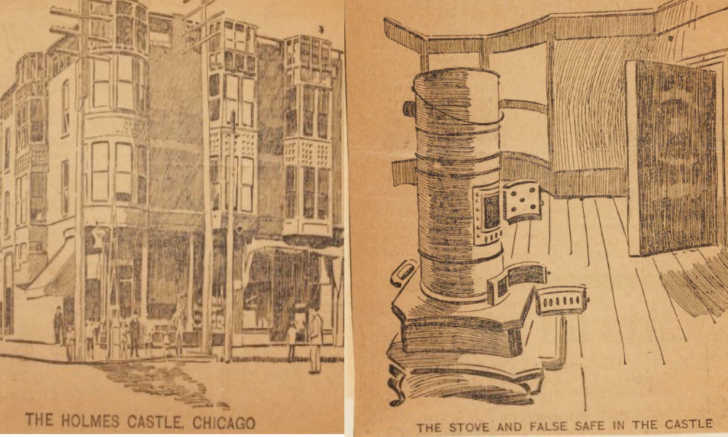 Upon arriving to Chicago, Holmes changed his name to Henry Howard Holmes in order to avoid being exposed by the victims of his past crimes. He found a job at Elizabeth S. Holton's drugstore, and began to ingratiate himself to the owners. Eventually Holmes purchased the drug store, and an empty lot across from it as well. It was at this location where Holmes would construct his Murder Castle in 1887. The castle began as a mixed-use two story building with apartments on the top floor and retail space below, including another pharmacy.
Though the building may have looked perfectly normal from the outside, the construction and the plans were anything but. Holmes' designs included several doorways that opened to brick walls, countless windowless rooms, stairs that would lead to nowhere, trap doors, chutes that could suspiciously fit a body, and a large kiln in the basement. He also built gas jets into the walls, and a walk-in bank vault. During construction, Holmes would routinely fire workers in order to keep suspicion low. This also provided the added benefit of Holmes not having to pay for their work, as he would claim shoddy craftsmanship and refuse to pay. By 1892, construction was complete, just in time for the 1893 World's Fair. Holmes intended to rent out the second floor of his building as a hotel to the fair's guests, albeit with much darker motives than any of them realized.
Crimes and Capture
One of Holmes' earliest victims was thought to be his mistress, Julia Smythe. Smythe was the wife of Alex Conner, an employee who worked at the pharmacy's jewelry counter in the Holmes building. After learning of his wife's affair, Conner moved away, leaving his wife and their daughter, Pearl, together at the hotel. The two disappeared on Christmas of 1891, with Holmes claiming that she had passed away from an abortion. Several other young women would disappear under mysterious circumstances during their time at the Holmes building, including Emeline Cigrande, an employee at one of the building's shops, and Minnie Williams, an actress, who was never seen again after July 5, 1893.
After the fair closed in October of 1893, Holmes fled Chicago when creditors and a fire-insurance company began to suspect him for fraud. In July of 1894, Holmes was arrested in St. Louis for the first time, charged with selling mortgaged goods. While incarcerated, he shared a cell with Marion Hedgepeth, a convict serving a 25-year sentence. Holmes told Hedgepeth of his scheme to get $10,000 out of an insurance company by faking his own death. He promised Hedgepeth $500 for the name of a good lawyer he could work with, to which Hedgepeth obliged. After his release from prison, Holmes attempted the scam, but to no avail. Determined, Holmes decided to try again, but this time using the fake death of his right-hand-man, Benjamin Pitezel.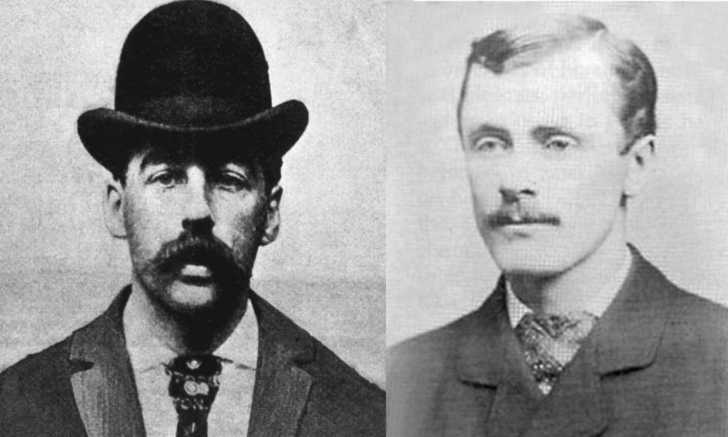 Pitezel agreed to fake his own death, and would split his $10,000 life insurance policy payout with Holmes. The plan involved Pitezel taking the alias of an inventor named B.F. Perry, who would be "killed" during a lab explosion, leaving the charred remains of a stolen cadaver in his place. However, the plan changed when Holmes killed Pitezel and lit him on fire. Meanwhile Hedgepeth, upset that Holmes had not paid him his $500, began to talk to police. Holmes was already wanted for burglary in Texas, and was eventually arrested in Boston for the murder of Pitezel after being held on a warrant.
During his trial, Holmes confessed to 27 murders in Chicago, Indianapolis, and Toronto, though experts have a hard time determining just how many deaths he was actually responsible for. Some of the victims he claimed to have killed were actually still alive. Further detracting from Holmes' credibility was the confession he gave to the Hearst Newspapers, for which he was paid $7,500 ($216,000 in today's value). Most of the confession ended up being complete nonsense, including various contradictory accounts of his life, and a claim that he was possessed by the devil. In fact, while he was in prison, Holmes wrote a 256-page account in which he tried to prove his innocence to the public. At the end of the trial, Holmes was convicted and sentenced to death, and died by hanging at Philadelphia County Prison on May 7, 1896.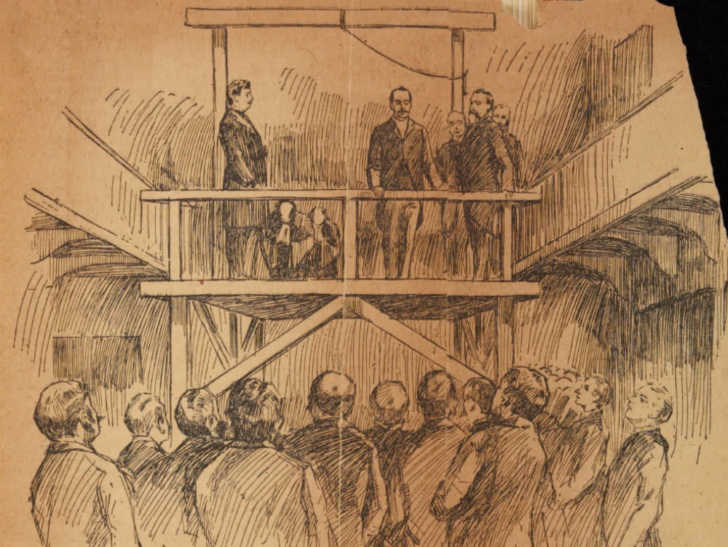 As for Holmes' famous murder castle, the building was mysteriously set ablaze in August of 1895. According to a report from The New York Times, two unidentified men were seen exiting the building in a hasty manner, with several explosions in the castle occurring moments after. While the building remained intact, it was eventually razed to make way for the Englewood branch of the USPS.
If you're a fan of true crime, be sure to hit the NEXT PAGE button for more, including the mysterious Mary Rogers case from 1841.