What he found inside was quite the treasure!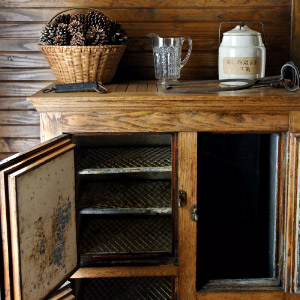 Dusty Old Thing
This story just goes to show that you never know when you're going to make the find of a lifetime. You could be digging a hole in the yard or covering up the hole that the dog dug. You might be helping empty out the church basement for renovations, or perhaps you're cleaning out your grandparents' house. What was once a time-consuming chore could turn into an exciting treasure hunt at any moment.
A Reddit user by the name of "Evilenglish" was cleaning out his grandparents' house when he made a curious discovery. While working in a closet below a stair case, he noticed that the rug inside the closet was pretty old and worn out; so he decided to tear it out.
As he ripped the carpet away, he noticed something peculiar: the flooring underneath the carpet was concrete, though the rest of the flooring downstairs was hardwood. A strange feature for this area of the house to have.
Upon further investigation, he noticed that the concrete block actually housed a secret safe!
The best part about this story is, as a child, his grandparents used to read Treasure Island to him in this very house! Check out the clip below to hear more on this story.
Take a closer look at this amazing find with the images below.