The resemblance is uncanny.
Shareably
This story originally appeared at Spotlight by Kathleen Shipman.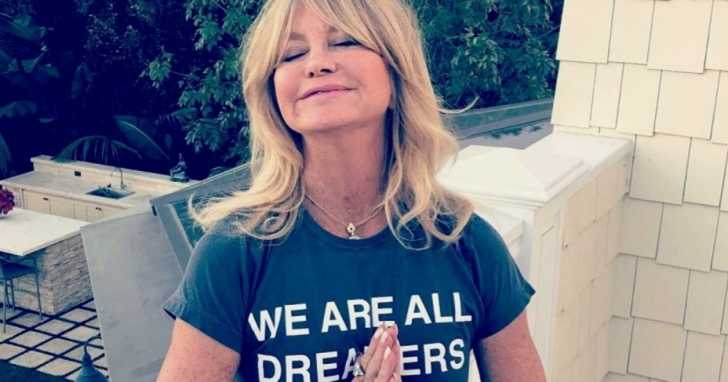 Having actress Goldie Hawn as your grandmother sounds like a dream come true. But, to inherit her looks and fun-loving spirit as well? Kid, you hit the jackpot!
Goldie might be one of your favorite Hollywood stars, but she is simply known to her six grandkids as "GoGo". She shared a photo of her granddaughter online that has many people noticing the amazing resemblance.
74-year-old Goldie Hawn is a proud mother, grandmother, and has been partnered with actor Kurt Russell since 1983.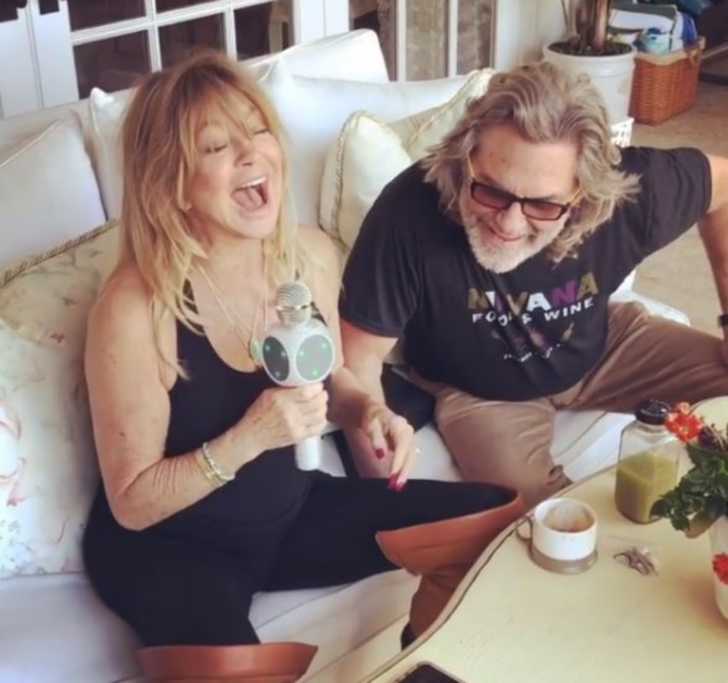 Although Kurt's the love of her life – she also can't get enough of loving her grandkids! An insider told Closer Weeklythat she has a really "special bond" with them and that spending time together is her "favorite hobby."
The source shared:
"Imagine Goldie Hawn being your grandmother? It's 24/7 fun and laughter."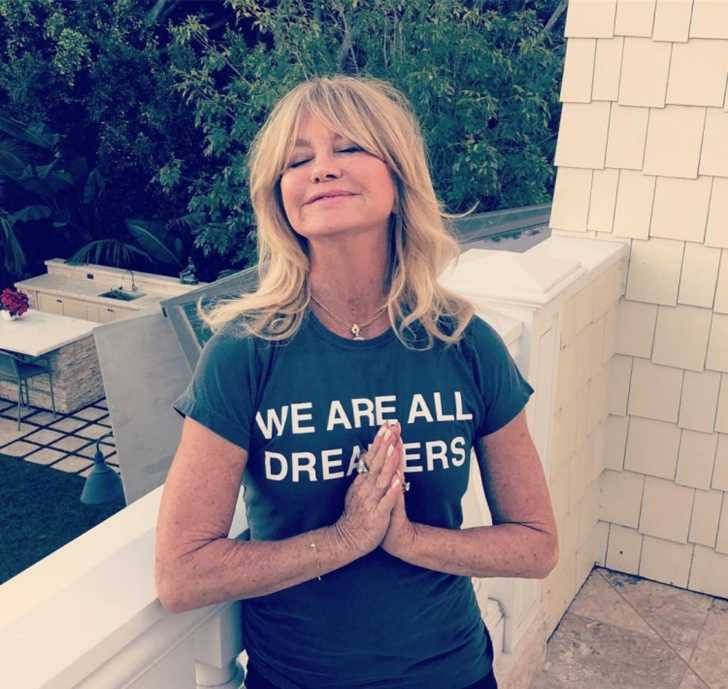 There's one granddaughter who has caught the internet's attention because of how much she resembles the Academy Award-winning actress.
Oliver Hudson (Goldie's son) is the father of six-year-old Rio, a blonde-haired youngster with big blue eyes. Around Christmastime of 2019, Goldie shared a silly photo of the girl on Instagram. On top of looking like her grandmother, she also seems to be funny like her too!
The Private Benjamin star wrote:
"Christmas lunch in Aspen with a chip off the old block! Happy upside down lunch to everyone everywhere🎄"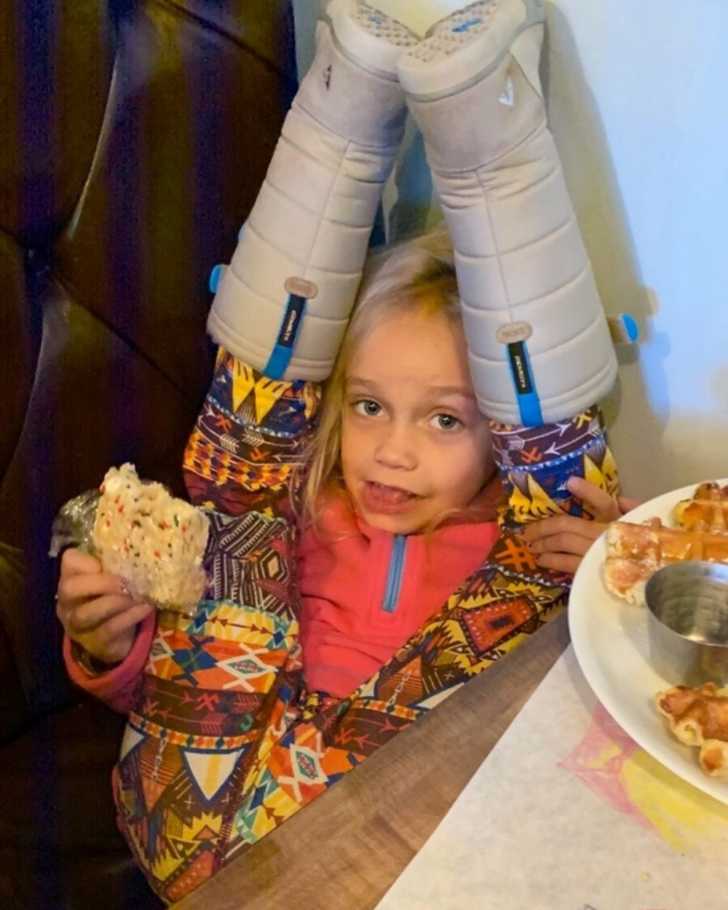 Many people left comments, including ones that pointed out the resemblance between the two.
According to TODAY, she was called Goldie's "mini me." Someone else wrote:
"She looks so much like you!"
Another commented:
"What a beautiful little girl exactly to Goldie Hawn Grand Mother !! Congratulations from Lima, Perú !!"
A couple of years ago, the actress posted a different photo that was taken at Rio's pre-school graduation. It was pointed out there too that the youngster is like her GoGo's "mini me."
"Boy does she look like a mini me for you Goldie. Such a cutie pie!"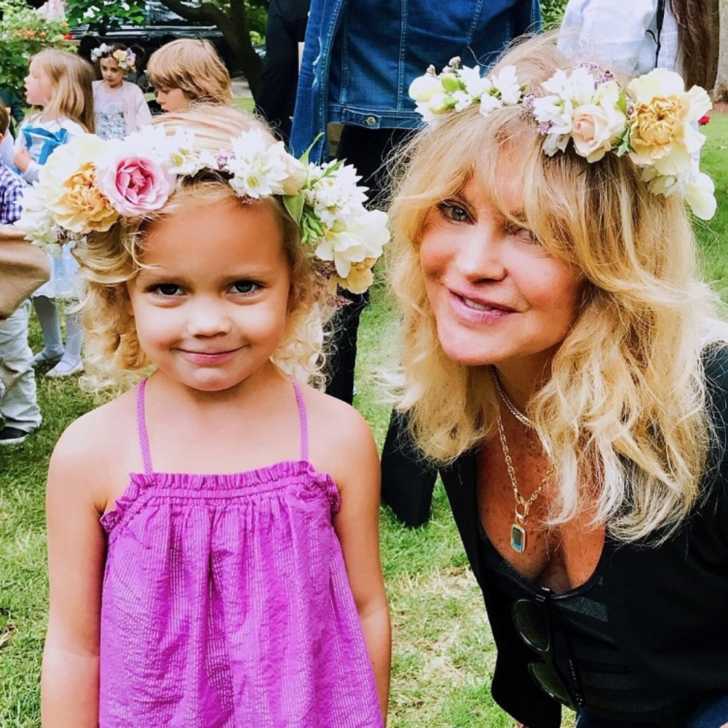 Not only does Goldie adore her grandkids, but she's also very proud of their parents. Her son Oliver has three kids, as does as her daughter – Kate Hudson.
In 2014, she shared on TODAY:
"They're unbelievable parents, I'm so proud of them. And they're mirroring a lot of the way they were raised, and that just shows you how important it is to raise your children well, because they will raise their kids well."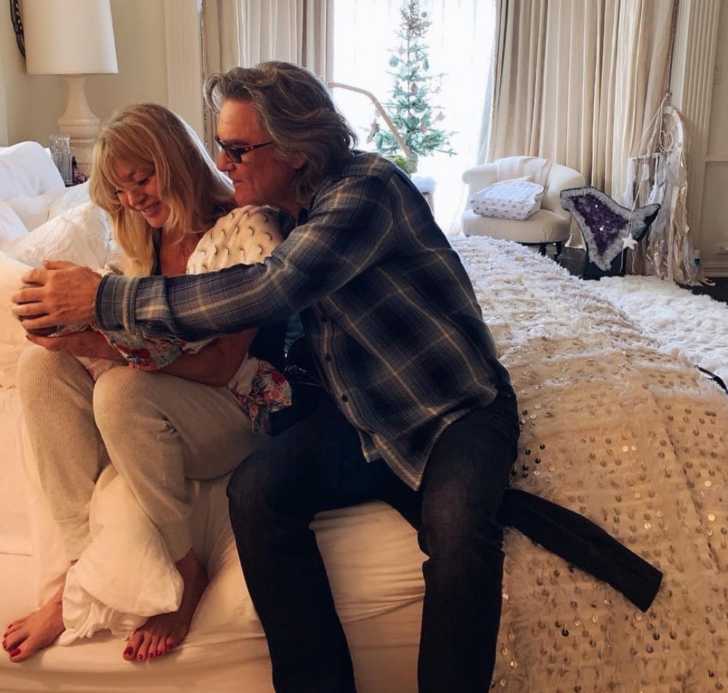 Family is incredibly important to Goldie and Kurt, who have a great time with their grandkids when they visit. But they also have another special project they've been working on together…
You might have a favorite Goldie Hawn movie, or perhaps you can't decide between them. However, one that's undeniably memorable is the 1987 classic, Overboard, one of the few films which starred both Goldie and Kurt.
Fans got a little taste of seeing the couple reunite onscreen in the 2018 Netflix film, The Christmas Chronicles, which according to Pop Culture, was the first they had since Overboard. The pair reprised their roles as Santa Claus and Mrs. Claus with The Christmas Chronicles 2.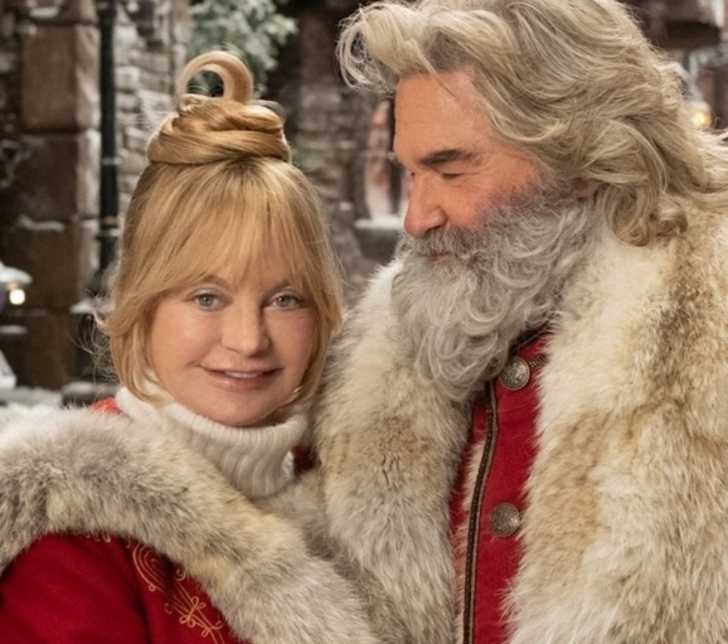 It sounds like Goldie and Kurt are incredible grandparents that love spending time with their grandchildren. Now those are some lucky kids!
Please SHARE this with your friends and family.
Source: TODAY, Closer Weekly, Instagram/ Goldie Hawn, Pop Culture