Her reaction just melted my heart!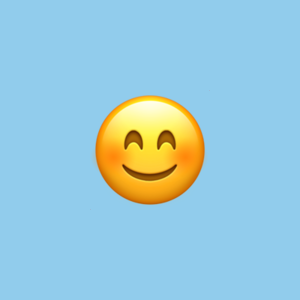 Goodfullness
Surprise reunions always put a smile on my face, but this one is extra sweet.
Noelle is a deaf terrier mix who had to say goodbye to her human dad for a while when he left on a training mission for the army. She was understandably glum without him around, and he wasn't happy to be apart from his best friend, either.
She was extra anxious without her dad, so one of his friends stopped by often while her dad was away. This friend volunteered at pet rescue events on the weekends, and one special weekend, he decided to bring Noelle with him.
There she would be reunited with her dad!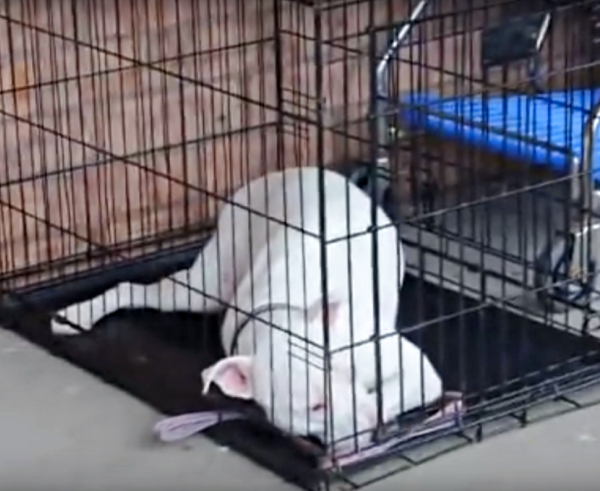 Noelle obviously couldn't hear her dad coming. She was lying in her crate solemnly, when she saw him off-camera. Then all of the sudden her ears started twitching and she moved into a crouch, whimpering as if to say, "Is it really you!?"
When he got closer she sprang up onto all four paws. Her tail wagged frantically and she pranced a bit while she waited for her dad to open the cage, and let out a little wail.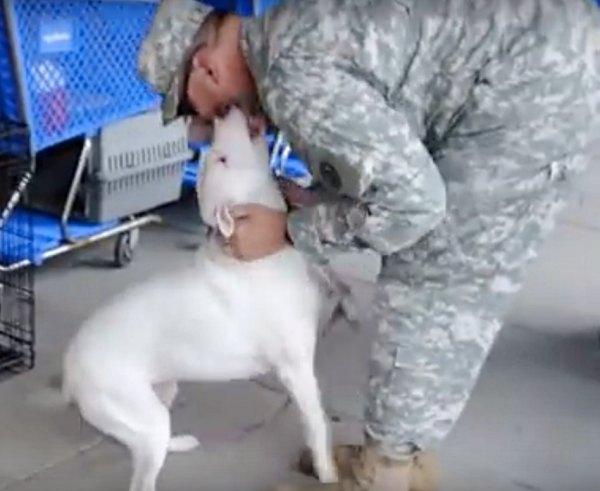 Once he opened the cage, she leapt towards him. Her tail went nuts as she jumped up at him. She nuzzled him and and leapt around him, giving him lots of kisses as he scratched her.
It's clear that they both missed each other terribly, and seeing them reunite is so heartwarming. Their bond is strong, and Noelle had no problem remembering her favorite human — whether he was far away on a mission or just a few yards away!
Anyone who has had to stay away from their pet for an extended period of time knows how tough it can be. We're so glad that Noelle and her dad were reunited. Their joy at seeing each other again makes our hearts melt.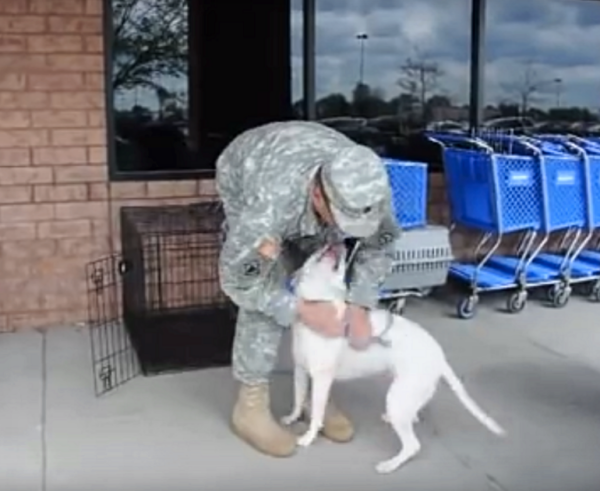 Watch this beautiful homecoming in this video, and share with your friends who would appreciate a sweet, tearjerker of a clip like this.
We hope Noelle and her dad don't have to spend a lot of time apart again!
This story originally appeared at Goodfullness.