Bjarni is a pup who has had a tough life. When he was spotted wandering the streets of Huntsville, he had only half a nose. A local animal control officer picked him up and brought him to a shelter, assuming he was a stray.
The shelter soon realized Bjarni wasn't a stray — he had a family. But when his family was notified that Bjarni had been picked up, they refused to come and get him.
They no longer wanted him.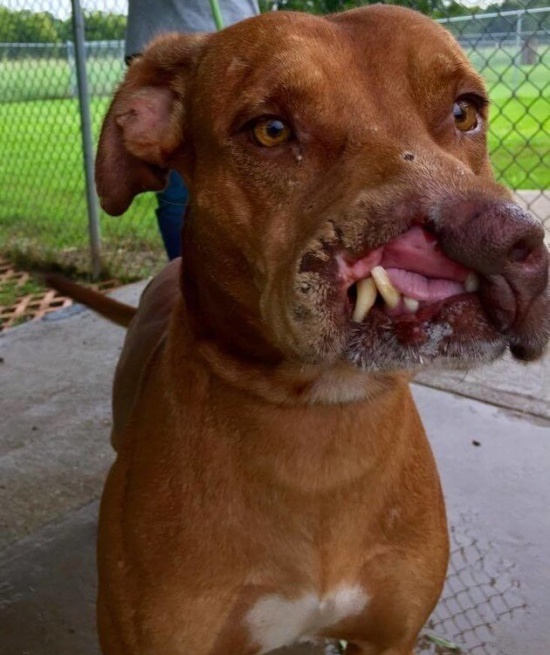 Poor Bjarni had difficulty eating and breathing because of his nose, and the shelter was worried about his health.
So a Texas animal rights organization called St. Francis' Angels was contacted to help Bjarni; they specialize in helping dogs just like him. Their founder, Anne Graber, said she was willing to do whatever it took to keep Bjarni comfortable.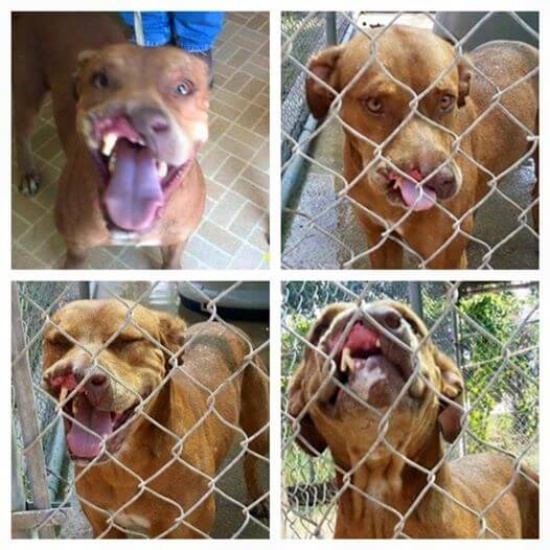 Bjarni's body is riddled with scars and bite marks — injuries likely caused by other dogs attacking him. Despite everything he's been through, he is still a very sweet, happy dog and loves people.
Graber refused to give up on him and contacted Gulf Coast Veterinary Specialists about him.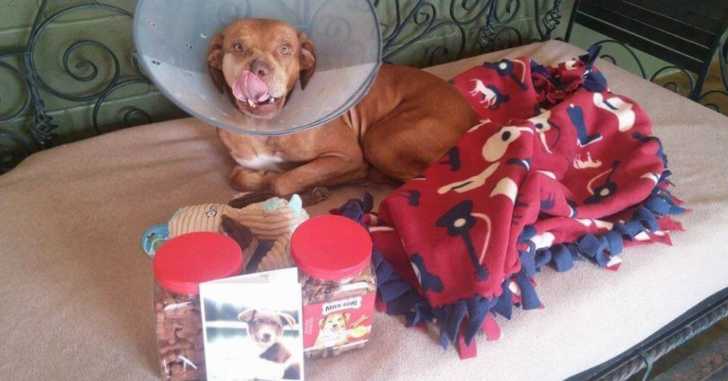 They worked diligently to fix Bjarni's marred nose. Dr. Jason Balara realigned Bjarni's entire face, making it much easier for the pooch to eat and breathe.
Bjarni made it through surgery without a hitch, and is now healing and resting.
All he needs now is a forever home with a loving family — one that won't abandon him for superficial reasons.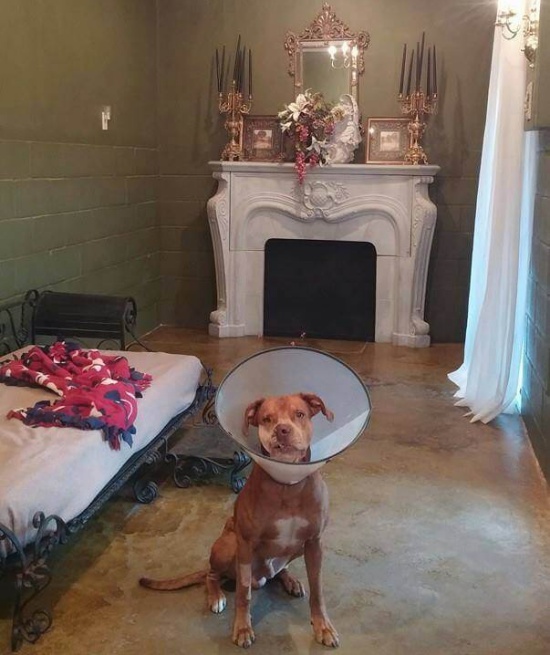 It is despicable that an innocent dog was treated like he was disposable, and we are grateful that he was placed with an organization that refused to give up on him.
We hope that Bjarni's next family loves him the way he deserves to be loved. Just because a dog looks different doesn't mean they are any less lovable (or loving!).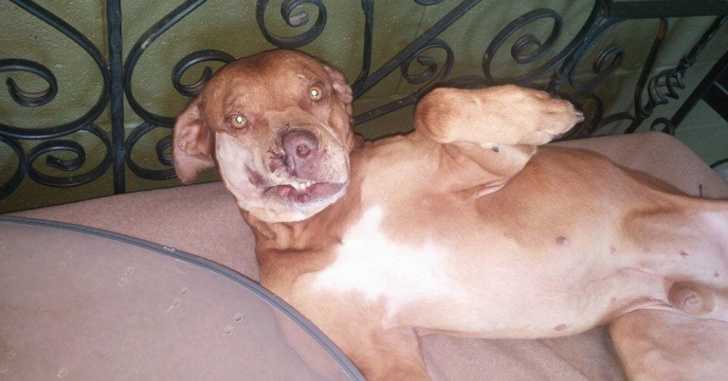 There is no reason an animal should suffer like Bjarni has. Let's all do our part to raise awareness. Share this story and spread the word that all animals deserve to be treated with kindness and love.
This story originally appeared at Goodfullness.