Nobody wanted her because of her unusual birth defect.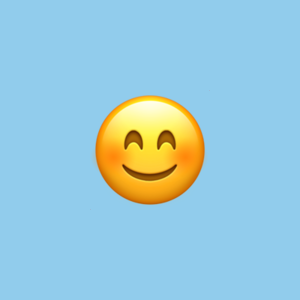 Goodfullness
Dogs are pretty cute — I think most people can agree on that. Their adorableness makes it easier to forgive them when they're naughty and destroy your favorite pair of shoes or get sick on the carpet. Their little noses, big paws, wagging tails and eager grins just hook us right in. And their ears! Dogs have the cutest ears, whether they're floppy or perky.
Toad is a dog that has something interesting hiding within one of her adorable ears…
She was born with a birth defect that is highly unusual, and may freak out some people, if we're being completely honest. The cute pupper actually has a second mouth inside of her ear. This hidden second mouth has teeth and also salivates.
Toad's original owners surrendered the poor girl to an animal shelter in Oklahoma, wanting nothing to do with her. The likelihood of finding this special dog a forever home seemed slim.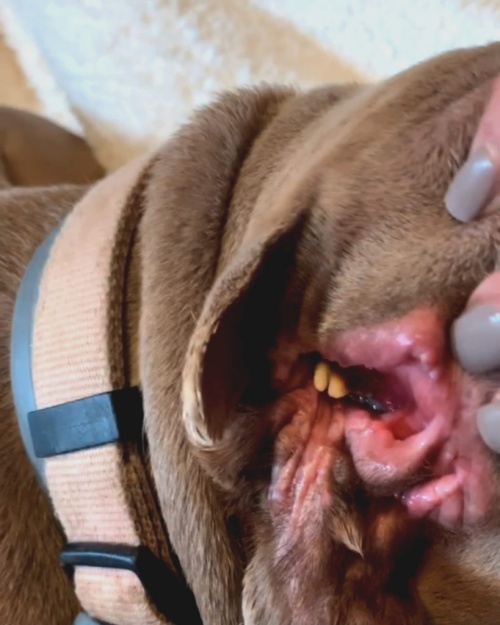 No one knew what to make of Toad when she first arrived at the shelter. But then Mutt Misfits, an organization who works with special needs animals, introduced Toad to a woman named Heather Hernandez, and the rest is history.
Hernandez saw how special Toad was, and knew she'd make a great pet — she just needed a little help, and a little understanding.
Toad was aggressive at first. Living with only one ear and an extra mouth has got to be very confusing for a dog. Hernandez recognized how difficult this must be for her, and worked with her to make her more comfortable.
The mouth in Toad's ear isn't just a cosmetic issue; it means her whole head is misaligned. It's been a tough road for the pup.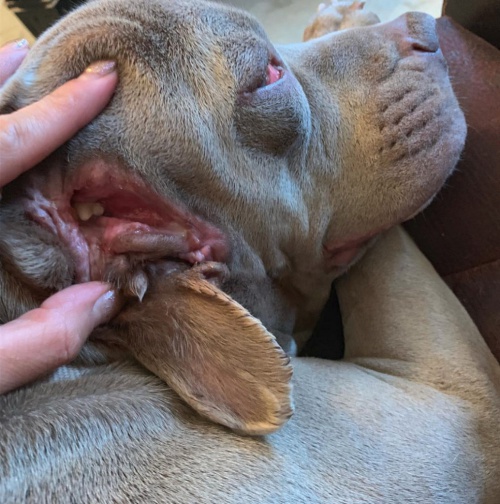 That's why this story is so special, though. Hernandez is helping Toad live her best life, and Toad is finally getting the help and affection she needs. There's no reason why a dog like this should be abandoned or left to fend for herself. Many thanks to Mutt Misfits and Hernandez for being the type of people to see the potential in animals other people have given up on.
An animal doesn't need to have a perfect face to be a great and loving companion.
Share this story with your loved ones to raise awareness about the difficulties special needs animals face. They need good homes just like their healthier counterparts, and have lots of love to give.
This story originally appeared at Goodfullness.