This easy sewing project can go a long way in stopping the spread of germs!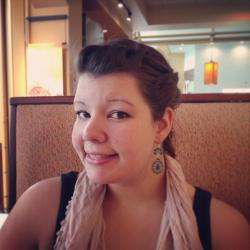 Jessica Griggs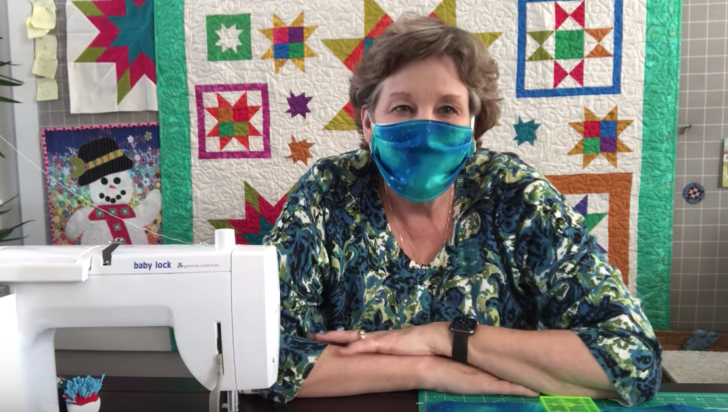 Sewing your own face mask is sew easy! Sorry, I couldn't help myself. But seriously, these masks are a quick little project that can make all the difference in your community.
Now, these don't seal your mouth and nose, so they won't necessarily keep you from getting sick, but they do hinder the spread of germs, especially when you cough and sneeze. Doctors and nurses say that wearing a bandana or any kind of fabric can still be helpful to prevent the spread of germs. Let's go ahead and take a look at this quick and easy DIY!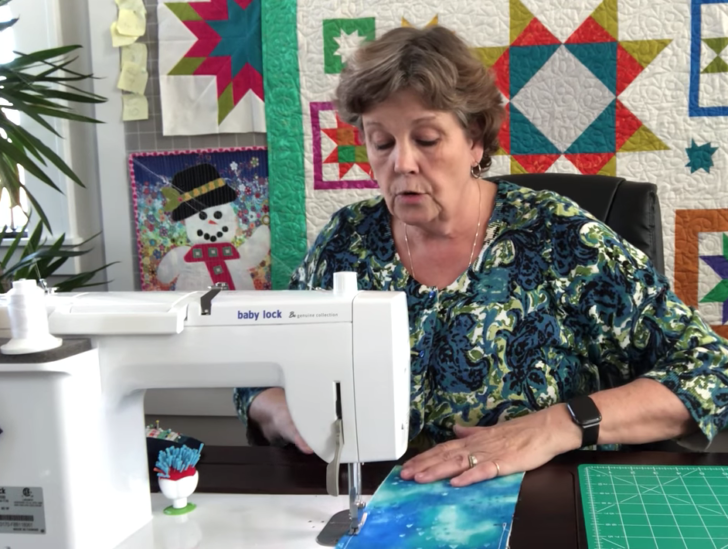 For the adult mask, you'll want two 6×9 inch pieces of fabric. The children's mask depends on the size of the child, but for the most part, 7.5×5 inches is a good rule of thumb. The elastic bands are 7 inches each. In this example, Jenny used a 1/4 inch thick band of elastic, but really, any stretchy material will work! Even string that you can tie around your head.
Once you have your fabric pieces measured and cut, go ahead and place them down, facing each other. Mark a spot in the middle of one of the long ends so you remember to leave that spot open in order to turn the fabric right-side out. Sew the top and bottom, leaving the sides open.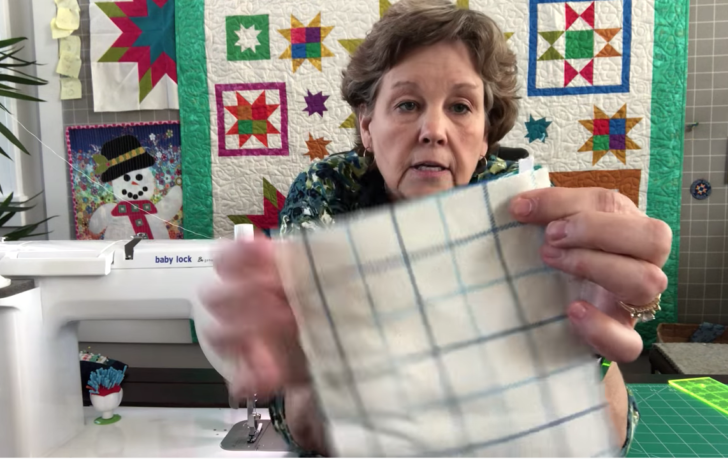 Next, add the elastic straps by placing one end as snug as possible up next to that corner seam. Remember that the mask is inside out at this point, so you'll need to loop the elastic inside and make sure it's flat before placing the other end of the elastic snug against the other corner seam. Sew both sides, going back and forth a few times over the elastic ends to secure in place.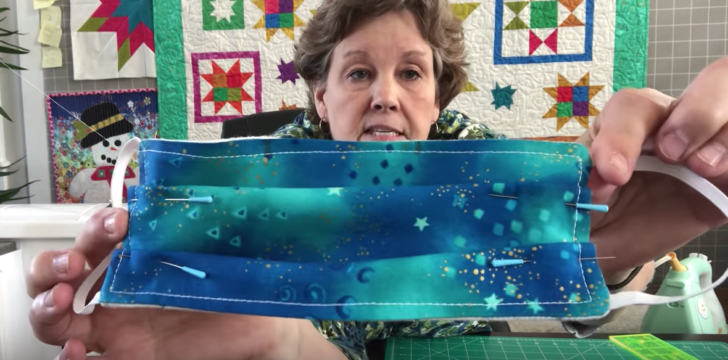 After turning the mask right-side out (and sewing the opening closed), it's time to make the pleats. Fold the fabric and secure it with a pin on either side. Do it again, securing with pins on both sides. It's important to pin on both sides to ensure the pleats are even.
Once everything is in place, simply stitch right down the side. Finish up by doing a simple top stitch all the way around. That's it! Make these face masks for your family, friend, neighbors, and anyone else in need. See exactly how it's done in the video below!