The footprint is believed to be from a 26–30 feet-long meat-eating dinosaur – most likely Megalosaurus, which lived between 175–164 million years ago.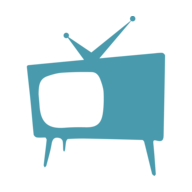 Anastasia Arellano
Dinosaurs walked the face of the Earth millions of years ago, and almost all traces of them have vanished over time.
Of course, if you're extremely lucky, you might stumble upon a fossil from so long ago. For one woman who was out on the Yorkshire coast collecting some shellfish for dinner, she happened to make an incredible discovery.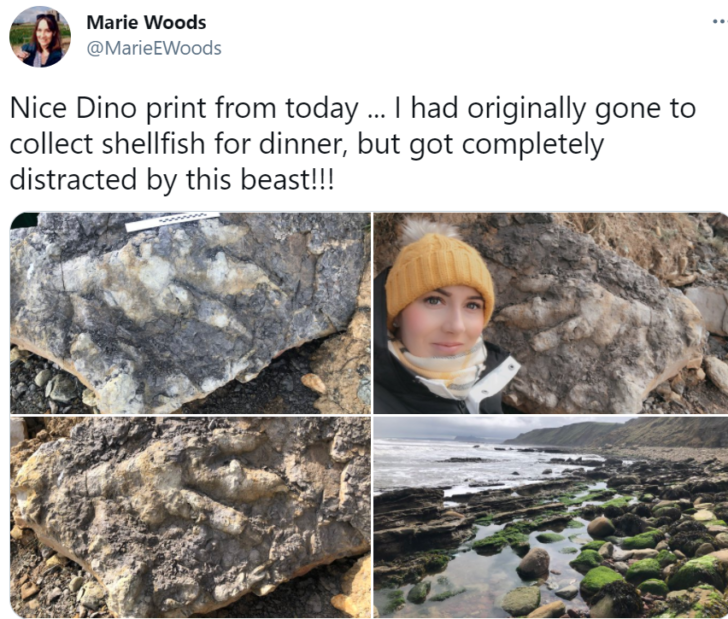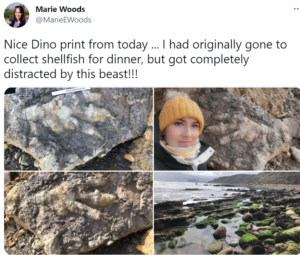 The woman, who also happens to be an archaeologist, was on the beach close to Filey searching for shellfish when she ended up unearthing a 175-million-year-old dinosaur footprint. According to DailyMail, Marie Woods revealed that she was quite surprised by what she had found, explaining, "I was grabbing some shellfish for dinner. I didn't collect much after seeing that."
The footprint is believed to be from a 26–30 feet-long meat-eating dinosaur – most likely Megalosaurus, which lived between 175–164 million years ago. Woods found the fossilized footprint in what she described as a "fragile state" and close to sea level, which made her worried that it could end up washed away by the water. She is hoping that experts can salvage the print before it is lost to the ocean.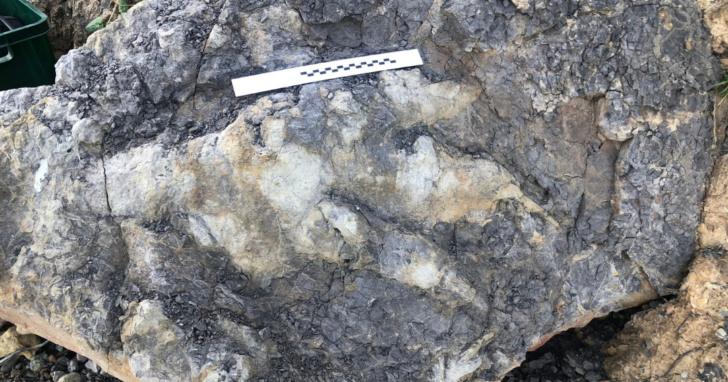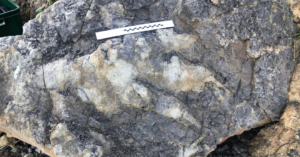 Just in case saving the print turns out to be impossible, Woods shared that the former city archaeologist of York, John Oxley, came to the sight in order to photograph the print in case a 3D model needed to be recreated in lieu of collection. Woods later shared on Twitter that the recreation was a success.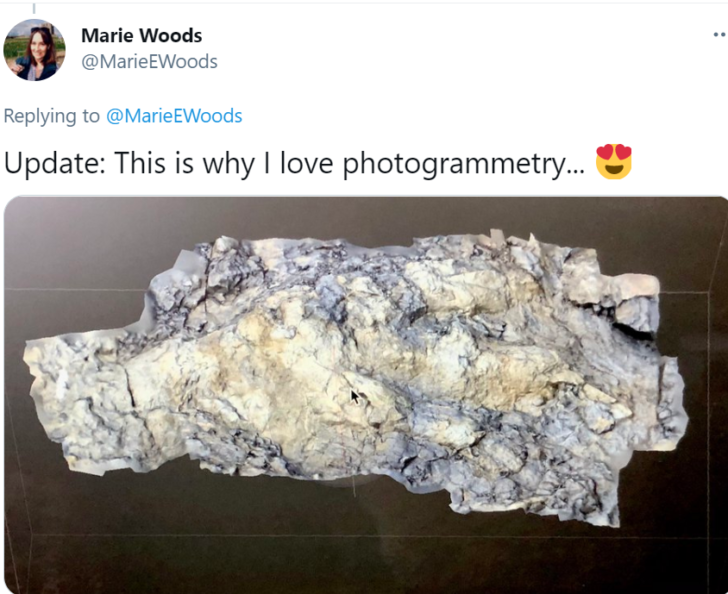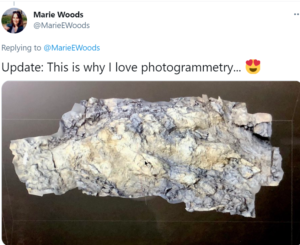 After she made her discovery, Woods got in touch with several specialists, including the author of "Dinosaurs of the British Isles," paleontologist Dr. Dean Lomax. Surprisingly, Dr. Lomax revealed that Woods's discovery was actually a re-discovery.
As it turns out, last year, a portion of the print had been found by fossil collector, Rob Taylor. At the time, Taylor had posted pictures of the partial discovery to a local Yorkshire Facebook fossil group. However, because the fossil wasn't a fully exposed print, people in the group weren't aware of just how significant the find was.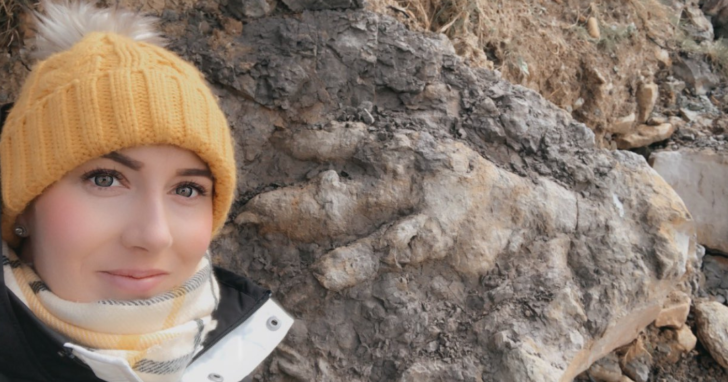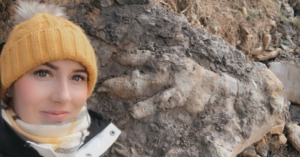 Dr. Lomax, who has been searching for fossils along the Yorkshire coastline all his life, explained just how big the find really is. DailyMail reported that he stated, "This is the largest theropod footprint ever found in Yorkshire, made by a large meat-eating dinosaur. We know this because the shape and three-toed track, along with the impression of the claws, are absolutely spot-on for having been made by a large theropod."
The paleontologist added that the animal probably had a hip height of around 7.9 feet, meaning that this dinosaur was a "real Jurassic giant." He also elaborated that while it can never be a hundred percent certain, the footprint does most likely match that of the Megalosaurus, which inhabited Great Britain around the same time that the footprint is dated to have been created – the Middle Jurassic period.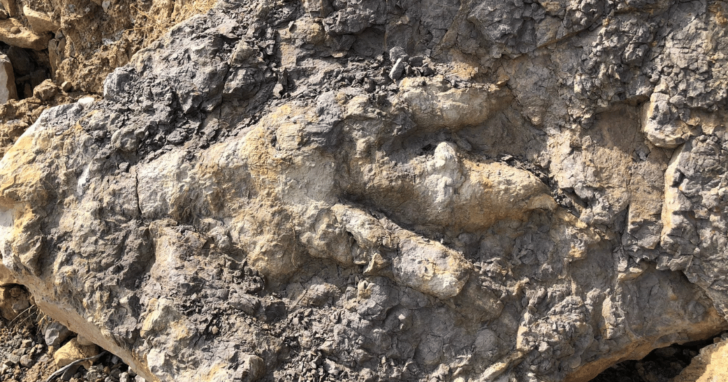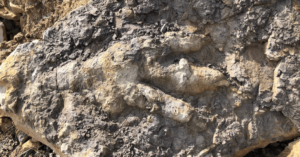 Most of the Yorkshire coastline is well-known to have many fossils of dinosaur tracks. Much of this research was spearheaded by Dr. Mike Romano and Dr. Martin Whyte, who spent roughly 20 years tirelessly discovering and researching tons of dinosaur prints.
Dr. Lomax remains hopeful that this print will be "rescued for science" as it would "definitely make for a wonderful study and would look amazing on display, for the public to enjoy." He continues to express gratitude that both Rob Taylor and Marie Woods were able to draw attention to this incredible find.
How amazing is that discovery? What do you think of the print? Let us know!