Libraty's story may sound like one about obsession gone wild, but her life's work shows that when you have passion for something, your most enjoyable activity can turn into a vibrant career.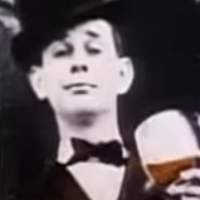 Chris Foster
Kathy Libraty of Brooklyn, New York, owns a fascinating collection of antique dolls. She began assembling her collection 25 years ago during a chance meeting with an elderly man on a residential street. Since that fateful encounter, Libraty has amassed more than 1,000 pieces valued at more than $2 million.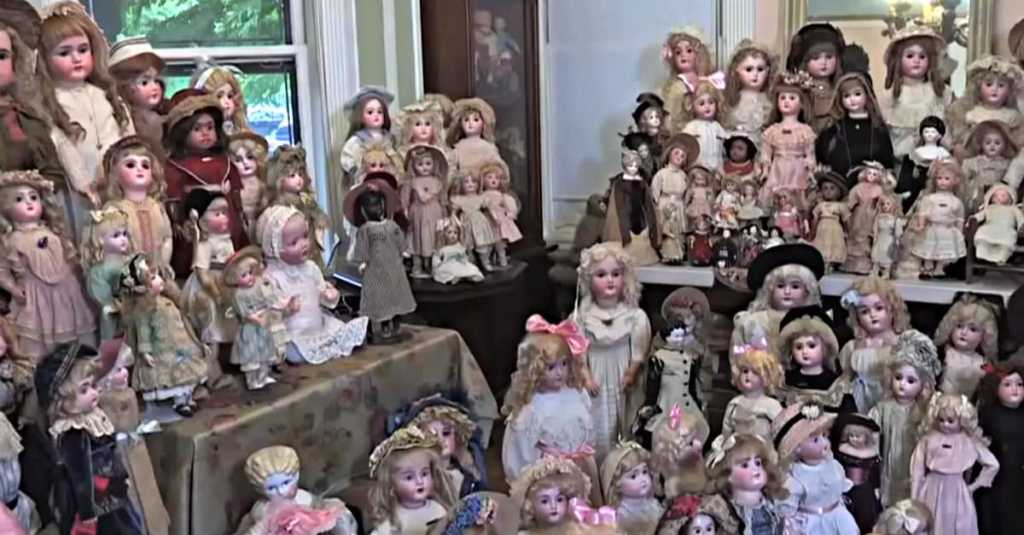 How Her Fascination Began
Libraty didn't become interested in dolls until she was an adult, and she admits that she didn't like playing with "girly" stuff as a child. The professionally trained photographer loves history, especially after she traveled to historic sites in Europe and the Middle East as part of her job, according to Oddity Central. When she and her husband, Frank, bought an old Victorian house, her love for antiques continued when the couple began to attend country auctions. She noticed people bought antique doll parts in almost any condition.
Libraty's passion for antiques turned into a doll fascination after she and Frank drove through their neighborhood on the way to pick up her parents from the airport. They witnessed a young man throwing away antiques into a dumpster. One of the items, Libraty noticed, was an antique doll's leg. The couple took the box of stuff off his hands.
What She Found
Instead of "worthless junk" as the young man thought, Libraty discovered a rare, 24-inch George Borgfeldt doll alongside several composition mama dolls and a broken bisque Cuno and Otto Dressel Shoulder head doll. Her collection started when someone else's trash became her treasure.
Libraty's obsession landed her notoriety among doll collectors. She updates her collection regularly, and often sells pieces for hundreds of dollars. Libraty travels to Europe to find many of her treasures. Some dolls she pays just a few dollars for, while the most expensive one she bought to date was $50,000. The businesswoman also lends her talents as an antique doll appraiser for people's private collections.
Her Collection
Despite the fact that Libraty has to sneak new additions to her personal collection past Frank into their home crowded with antique dolls, the dolls are all part of her thriving business. The photographer has several online storefronts, her own website and media appearances related to her dolls.
The video below shows the extent of her personal collection, which takes up entire rooms of Libraty's house. One of her most prized dolls comes from 19th-century France. The piece has an original dress, wig and shoes. Because of the doll's excellent condition and original accessories, this French doll from the 1880s retails for approximately $55,000.
One room of Libraty's house contains dolls standing on tables. Other rooms have display cases along walls that have smaller pieces alongside doll furniture. The collector says she loves small dolls because those she can sneak past Frank and into their glass case. Within the case, Libraty makes tableaus of dolls in room settings, such as a dining room, hearth room or kitchen.
Family Help
Frank helps his wife repair any of the old dolls that need work. Libraty's daughter also maintains the company websites and performs customer service for the business. Elise Libraty helps her mother organize and maintain the collection and the business. Elise examines dolls, photographs them and gets dressing dolls ready for sale.
Not only does Elise help with dolls, but she also serves as a model for Libraty's photography business. The daughter dresses up in period costumes and may pose with a doll or two.
Libraty's story may sound like one about obsession gone wild, but her life's work shows that when you have passion for something, your most enjoyable activity can turn into a vibrant career. Collecting $2 million of dolls took more than 25 years, but her lifelong passion developed into valuable expertise for her clients and colleagues.