The child insisted on purchasing the doll from the Spirit Halloween store and carries it around with her everywhere she goes.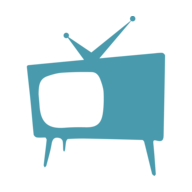 Chris Winters
Children have a way of choosing the strangest toys and the child that you are about to meet is certainly no exception to that rule.
This three-year-old child resides in Florida and is creeping us all out with their choice of a doll. This baby doll, who is known as Creepy Chloe, is not the first toy that you would expect a child that age to select for themselves….but here we are.
https://www.instagram.com/p/Ch4_DdzgcOv/
Briar Rose might be a sweet child with a pleasant disposition but she's chosen a doll that is anything but. This is going to be endlessly amusing to some and terrifying to others.
This baby doll of the undead from Spirit Halloween is quite the sight. She's got grey, cracked skin, for starters. The filthy dress and black, beady eyes are enough to unnerve anyone.
https://www.instagram.com/p/Ch5a7uWgl2b/
Brittany Beard, Briar's mother, says that the two are rarely seen without each other. Of course, this has led to some very bizarre excursions.
The 33-year-old mother recently told the world about a trip to Magic Kingdom in Disney World that they took. Briar was sure to share about the experience on Facebook.
https://www.facebook.com/brittany.barney.52/posts/10226429379579415
"Briar insisted on dressing Creepy Chloe in a princess dress and bringing her along," her mother says. "Because creepy babies need Disney magic too I guess?" her Facebook post continued. The post ended up going viral because of course it did. Briar was even given the chance to enjoy a trip to Disney World's Haunted Mansion theme park, where a photo shoot took place.
"The photographer was eating it up and kept coming up with posing ideas for Chloe," Beard recalls. "I'm sure it was quite an unexpected change from her usual never ending line of glittery Bippity Boppity Boutique princesses." That was not all! "We got to see the keys to all rooms and the bells that ring to call the servants up," Beard continued.
https://www.instagram.com/p/Ch5anV4g9yC/
"Then they popped us right out into the stretching room. The cast members were waiting for us when the doors opened to present us with official Haunted Mansion Caretaker certificates and to walk us right on to the ride. It was so magical!"
If you would like to hear more about her connection with the doll and the amazing trip that this family enjoyed, please be sure to check out Brittany's entire post. It's a hilarious read! You can also keep up with little Brair and Creepy Chloe on Instagram, @creepychloeandbriar.