They received a large number of letters and documents from the family members and other companions of the abolitionist William Lloyd Garrison and are asking for the public's help.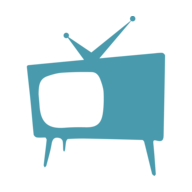 Anastasia Arellano
How much do we really know about history? Probably not as much as we should. History isn't just what you read about in class, it's something bigger. It's a whole collection of the human experience and each one of us is tied to it in one way or another. If we all look within our own families I'm sure we can find a plethora of stories or memories that connect us to past events – big and small.
At the end of the 19th century, the Boston Public Library received a large number of letters and documents from the family members and other companions of the abolitionist William Lloyd Garrison. At the time, the Boston Public Library had just launched their brand new Anti-Slavery Collection. This compilation grew over the years and today it includes around 40,000 items—letters, pamphlets, books, and memorabilia – including every single issue of Garrison's newspaper called The Liberator, which was written between the 1830s and 1870s.
While the archive of information is quite extensive, it's also impossible to search through it online due to the fact that most everything is handwritten. As a result, the library is now seeking volunteers to help transcribe some of the documents online. It's a chance to be a part of history. Plus, the process is quite simple.
After signing up with the Anti-Slavery Manuscripts project, you'll receive a manuscript to transcribe and type up – one line at a time. Should someone else already have transcribed that particular page then it will be underlined in red, meaning you can move on to the next line. Lifehacker explained that having several people working on the same document means that the library will most likely end up with the most accurate possible transcription of each document.
https://www.instagram.com/p/CBoWzKbDfGx/
While all the manuscripts and documents are written in English, it's still a lengthy process having to figure out some 19th-century writers' handwriting. That is why the project has also set up a chat so that you can reach out to fellow transcribers and discuss or vent together.
Most of the anti-slavery activists featured in the project are Massachusetts-based and they include influential names such as Theodore Parker, Wendell Phillips, Lydia Maria Child, and Maria Weston Chapman. However, there are some works from both British and Irish abolitionists who also were sympathetic to the American cause, such as John Bishop Estlin and Harriett Martineau.
The Anti-Slavery Collection is a lengthy assembly of works that all shed some light on what abolitionist movement was like in the years leading up to the Civil War, as well as during and after the Civil War. It also highlights women's participation in the movement as well as the oppositions they faced. Overall, there is no better look at life during those times than reflecting on the voices that arose from them. That is why doing something like transcribing documents is such an important task because it allows these items to reach a broader audience online. Given recent events, it is so important to take more of an interest in history because those who aren't aware of it are bound to repeat it.
For more information about the collection click here, and to join the transcribing project, click here.