The concrete space used to house Nazi submarines during the Second World War, but it's now home to the world's largest digital art gallery.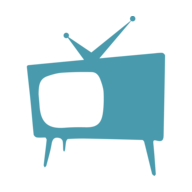 Anastasia Arellano
The Bassins de Lumières in France is a digital art gallery that opened in June 2020.
After its opening, it became the world's largest digital gallery. However, it isn't just the gallery's contents that had people excited, it was also the site's history.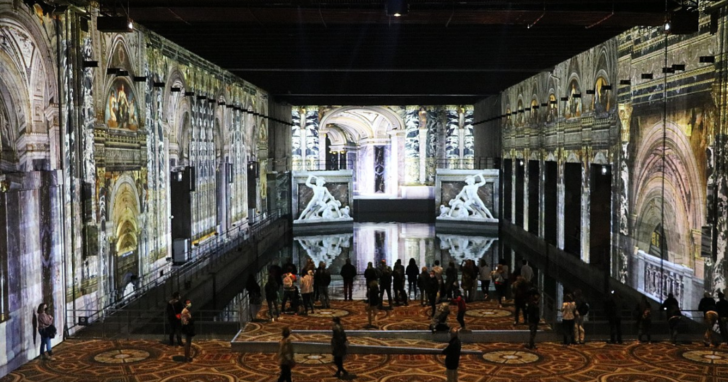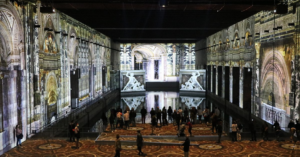 According to the Smithsonian, the spot where the gallery was opened is the same concrete space in which a fleet of Nazi submarines were held during the Second World War.
The Bassins de Lumières was supposed to open up in the spring of 2020. However, because of the COVID-19 pandemic, its opening was pushed back to June. Fortunately, it did open that summer and now guests are able to enjoy the incredible works of famous painters like Gustav Klimt, Paul Klee, and Egon Schiele.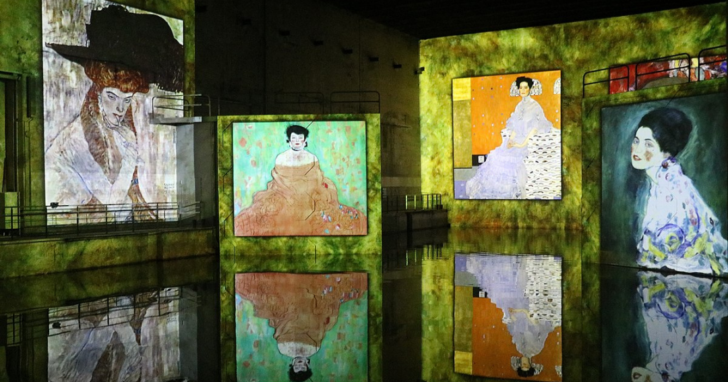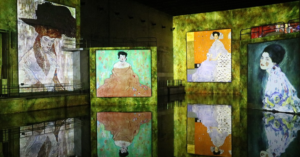 These timeless works of art are digitally projected over large concrete structures. The entire thing is incredible as the former submarine holders provide the perfect background for the projections as the art is reflected into the waters below.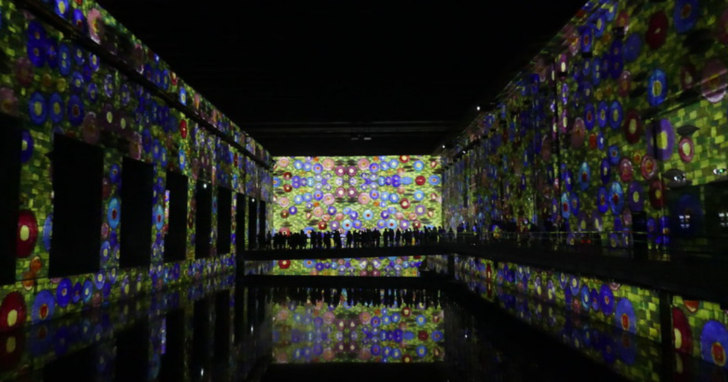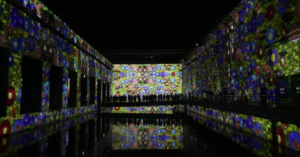 The base has come a long way from the 1940s when the Nazis built it just off the coast of Bordeaux in order to house their submarine fleet during repairs. The site was later abandoned in 1944, but after the war was over, the city of Bordeaux decided to just keep the structure rather than tear it down – it was cheaper to leave it up.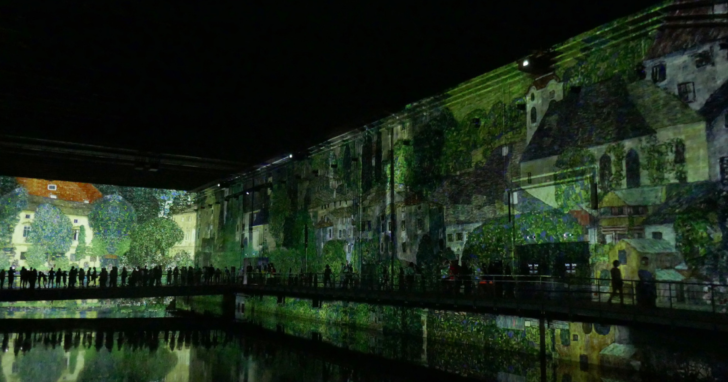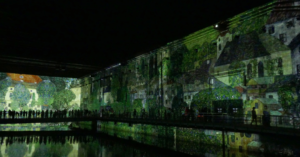 Decades later, that decision ended up providing the perfect background for the unique digital art gallery. The organization, Culturespaces, invested more than $15 million to transform the former Nazi submarine bunker into an incredible multimedia art gallery.
What do you think of the art gallery? Would you want to visit? Let us know!