Though antiques are always old, there are always people who are new to the antiquing scene.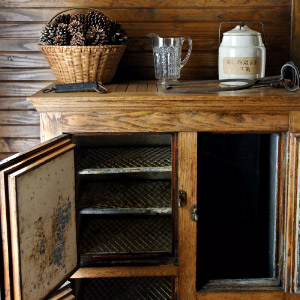 Dusty Old Thing
Though antiques are always old, there are always people who are new to the antiquing scene. Everyone has to start somewhere, and we've got a few helpful tips that'll help you master the world of buying, selling, and simply appreciating antiques of all different kinds.
Go antiquing with a seasoned veteranIt's amazing the little details that you might miss if you've never combed through antiques before, so make a day of digging through flea markets or simply browsing an antique store with someone who knows a bit about them. They'll offer some great advice on what to look for, and you can see in real time actual antiques and possibly also what reproductions look like.This is also a great way to learn about the art of negotiation something we've written about before. There's something to be said about the art of haggling, and it's good to learn some of the etiquette from an expert. You can also click here for our helpful guide about negotiating prices for antiques.
Ask a lot of questionsMany sellers whether at antique shops, fairs, or auctions are happy to offer a bit of their expertise and answer any questions. Much like you, these sellers are very interested in antiques and have likely learned a lot of valuable information over the years even if you're honest about not knowing enough to make a purchase, most will be happy to chat and offer some tips.
Learn more about specific items that interest youAfter browsing and figuring out what items really interest you it could be as general as furniture and dishware or as specific as sewing machines and typewriters do a little more digging into their history. Research the going rates, key things to look for when buying, and read books about the subject (different time periods, etc.) so you're well versed in that particular set of items. It's much easier at first to pinpoint a specific item, so your research is very focused at the beginning.
Be aware of budget and styleCollecting a treasure trove of random antiques simply because they are antiques that'll leave you with an empty wallet and a full living room. Be selective initially based on your budget and style, keeping in mind that antiques should be something you'll be eager to display around the house. Keeping antiques in the basement or attic isn't good for their condition, so remember that they'll also need space somewhere in the house.
Be patientThose hidden gems are called "hidden" for a reason! You might go to a flea market one day and find a handful of awesome antiques, and then next weekend not see a single thing you like. Part of the fun of antiquing is the thrill of the hunt, digging through thrift store shelves and yard sale tables for those awesome finds, so don't grow impatient if you're not seeing exactly what you want right away. Plus, there are tons of places to look! Click here for our ideas on where to shop for antiques.
You might be new to collecting antiques, but you'll soon find that there's a whole world of unique gems just waiting to be found. And you'll be amazed at the condition of some of these century-old items!