Antique Spotlight: Spode Pottery & China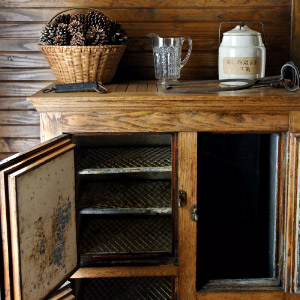 Dusty Old Thing
A lot of well-known pottery and china came from England, and Spode is no exception. Known for its introduction of bone china to the industry, Spode is a highly recognizable household name when it comes to antiques. Read below to learn all about it!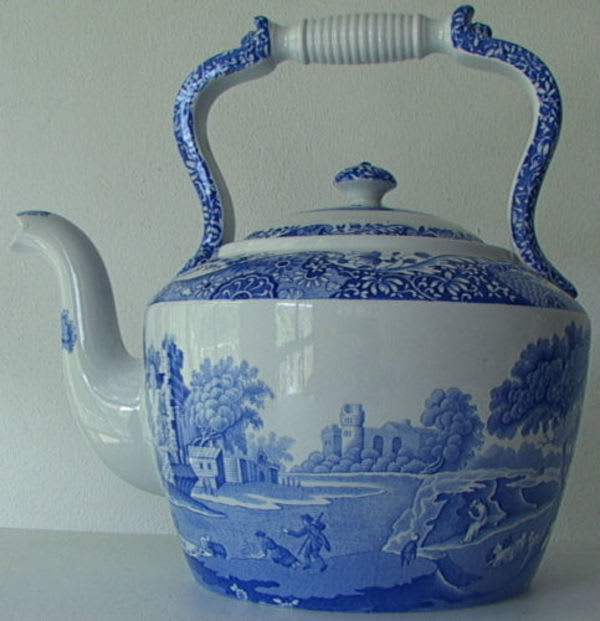 Photo credit: eBay
How old is it? Spode dates back to 1770, according to the Spode website, when Josiah Spode I started the company in Stoke-on-Trent in England. He entered the world of pottery at the age of 16, and showed an immediate knack for the trade, working for well-known potters like Thomas Whieldon, before opening his own business. As Spode's website explains, he opened the business in 1760 but it wasn't officially established as the Spode pottery company until 1770.
Since then, it has changed hands in terms of ownership, but it still produces quality pottery and china to this day. (You'll often see "Copeland Spode" mentioned because William Taylor Copeland took over the company in 1833.)
Why did it become popular? Because Josiah Spode I was such an innovator! As the Spode Museum Trust explains, his underglaze transfer printing technique (developed in 1784) was a huge hit because it led to his popular ìWillowî collection ñ an answer to the drought in blue and white Chinese porcelain being imported to the country. (Famous Potters adds that Spode's china was used at George IV's coronation banquet ñ doesn't hurt to have royal admirers!)
The Trust also talks about his innovation when it comes to bone china, a porcelain that was tougher to make but used finer materials. Bone china became popular with many major pottery and china companies of the time, as it was a bright white color and was more durable against chips and cracks. It was these innovations that changed the industry, plus incredible attention to detail in intricate design, that made Spode so popular.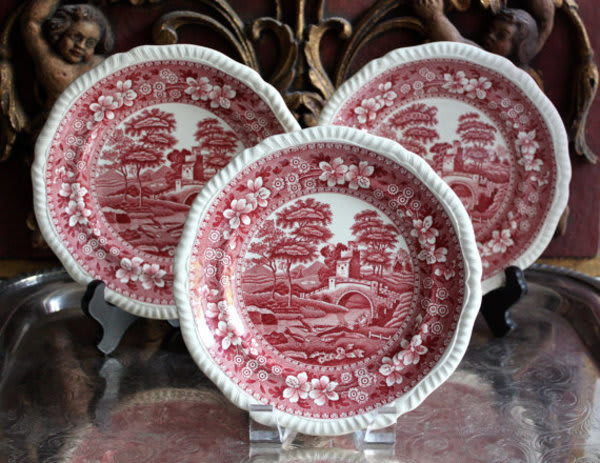 Photo credit: Etsy
Is it tough to find?
It all depends on the piece(s). A lot of people collect Spode, so it's more about whether you're looking for a specific collection or just need that one extra piece to finish the set (my own mother still is hunting around for Spode Christmas pieces all the time!). There are thousands of different patterns out there according to Collectors Weekly – and the porcelain itself is high quality, so it's not as rare as you might think.
How much does it cost? It all depends on the piece. We've seen large, complete sets of china priced near or north of $1,000, and rare single items (teapots, casserole dishes, gravy boats) priced between $200 and $700. Some pitchers and platters seem to price even lower than that, with more modern items (say, from the 1970s) and common items tagged below $150 in many cases. Some individual dishes price much lower, around $25.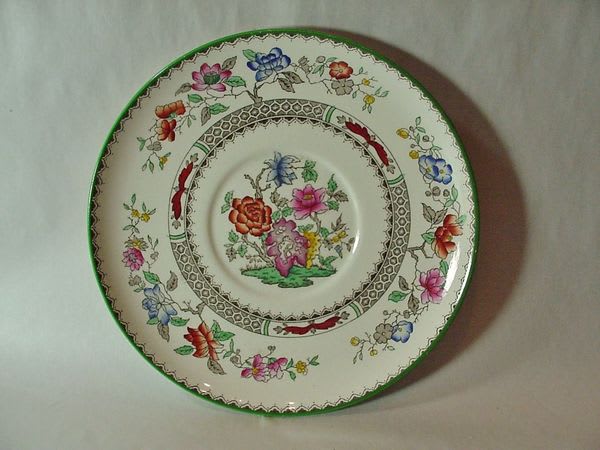 Photo credit: eBay
What are some identifying features?
Manufacturer's mark: This can be a great help in determining the time period of the piece, as the mark itself was constantly changing with the ownership of the company. Spode History has great images of the different marks, which weren't really used consistently until 1833 (though before then, there was a medley of marks: pattern numbers in red, Spode across the bottom, etc.). This page also is a great resource.
Datemarks: This will actually tell you the year that the piece was manufactured. As Spode History explains, impressed datemarks were used between 1870 and 1963, and the marks themselves are a little code (one letter above two numbers) that translates to the month and year of manufacture.
Design: Spode had countless patterns, though some (like Blue Italian, Christmas, Chinese Rose, and India Rose) were more popular than others.
Spode was an ideal item in its time (though it's still made today), for the same reasons that antique collectors still love it today it's well made, sturdy, and beautiful.