Perfume has had a role in cultures around the world for thousands of years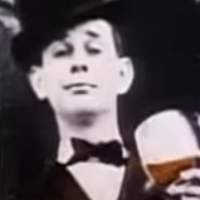 Chris Foster
Perfume has had a role in cultures around the world for thousands of years, with evidence of Mesopotamian perfumeries dating back as far as the 2nd millennium B.C.E. With mentions of it littered throughout history, it's no wonder perfume is still popular today; lending the wearer another layer of individuality, perfume elevates an outfit and acts as the final touch that one needs before beginning his or her day.
However, it's not just the scent itself that makes perfume desirable. Since the Renaissance, perfume bottles have been considered an art form in and of themselves. Then, with the introduction of Art Nouveau and Art Deco, perfumeries went full steam ahead creating elaborate and magnificent vessels that caught the eyes and attention of prospective buyers. An item that can be both worn and displayed? That's something everyone can love and appreciate.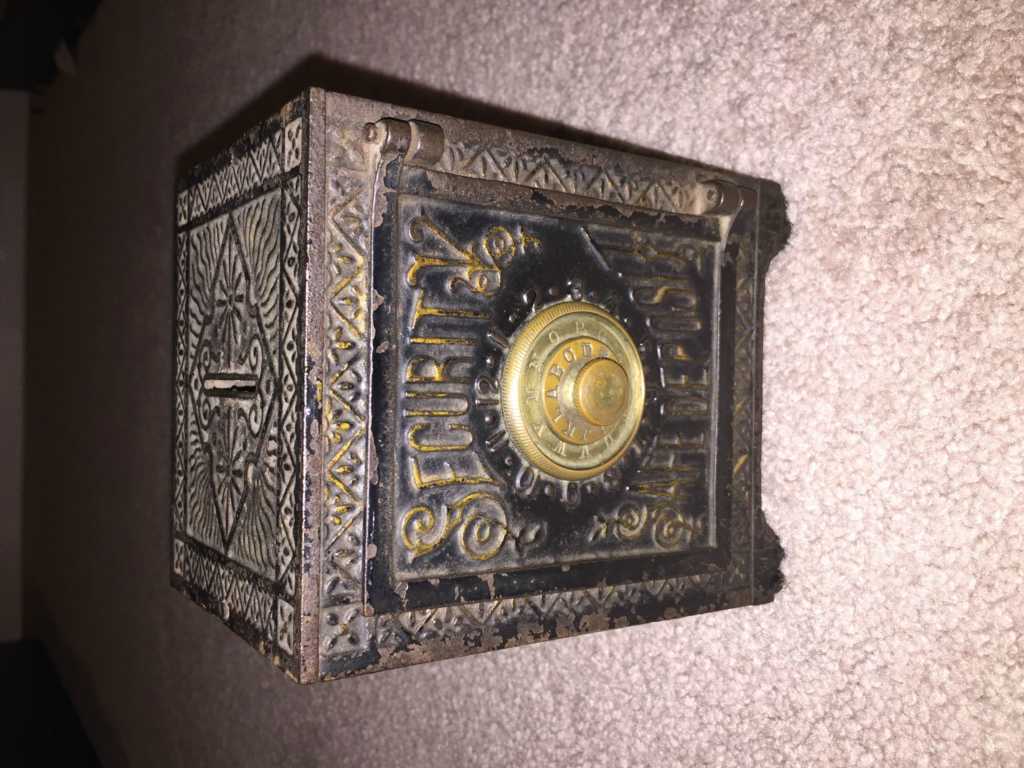 History
The earliest traces of perfume that have been found are from Mesopotamia and Egypt in the late 2000s B.C.E. A 43,000 square foot space was discovered in Cyprus that is estimated to be a large perfume factory, complete with mixing bowls and bottles to store the magical elixir. From there, the art of perfume-making continued on with the Romans and Persians, but it wasn't until the 13th and 14th centuries that perfume became a popular item denoting class and prestige.
Florence, Italy, became a significant headquarters for production due to the monks of Santa Maria Novella who created various concoctions and eventually led to the creation of the perfumery of the same name. In 1370 Hungary was also known for its perfume, having created "Hungarian Water" at the request of Queen Elizabeth of Hungary, but Italy became, once again, the center of perfume production during the Renaissance. It wasn't until Catherine di Medici's personal perfumer, Rene the Florentine, brought his perfume production to France, where there was more focus on cultivating flowers for the purpose of being distilled, that France became a force to be reckoned with in the world of perfume. It remains so today, along with Italy, with its various companies understanding the importance of beautiful packaging, as its own art form that deserves equal attention.
Until about 100 years ago, women and men would bring their own container of choice to an apothecary or perfumery to be filled with the scent of their choosing. This gave companies ample opportunity to create a wide range of beautiful bottles: long and narrow; wide and stout; heavy and darkly colored; light and luminescent; gilded with ornate details, etc…. Collecting vintage or antique bottles is great because there are so many options—something for everyone!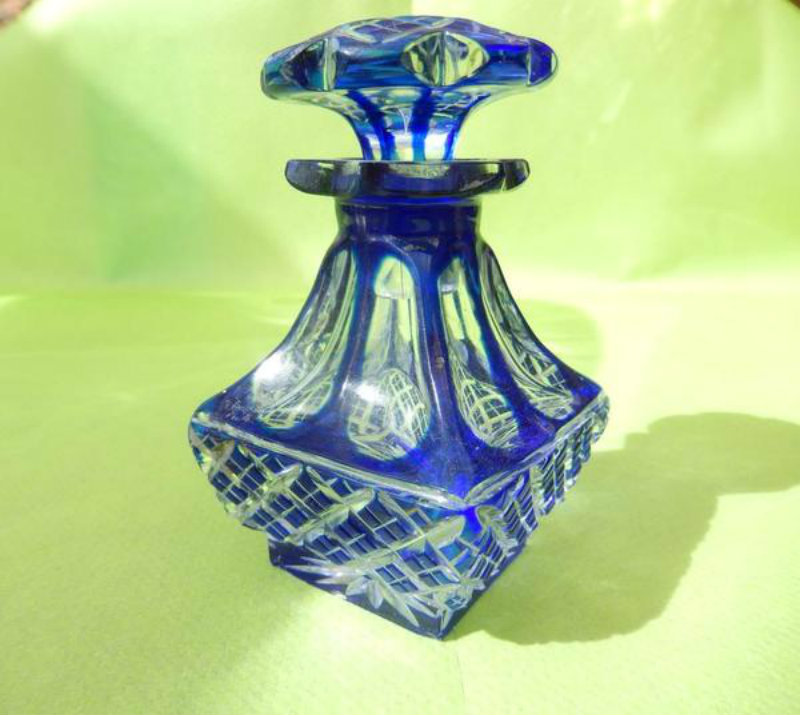 Brands
Moser
Ludwig Moser & Sons was an Austrian engraving company (founded in 1857) that, at first, did not deal with any glass blowing: specializing only in etchings and engravings. At the end of the 19th century, Moser began supplying exquisitely cut and engraved glass works to any number of royalties—the Austrian emperor, maharahjahs, monarchs and popes. Moser began making colored glass, which was then engraved and painted delicately, and he gained a huge following that has allowed the company to continue its operation today.
Steuben
Steuben co-founder, Frederik Carder, created a new, iridescent glass for perfume bottles in 1904, known as Aurene. This glass was light and luminous, with a beautiful sheen, that was completely different from what competitors (Tiffany) were making at the time. While Carder sometimes played with different shapes and details, most of these bottles are in the Classic style and are free of too much detail.
Lalique
René Lalique began his foray into art glass production in the early 1900s and was hired by François Coty (of COTY perfumes) to design bottles for the company. While most companies were using materials with lead in them, Lalique preferred using demi-crystal glass, which allowed for lighter bottles that had a gorgeous, milky shimmer to them, and were cheaper to manufacture. Lalique's creations were so popular that he designed a whole range for Coty and went on to make bottles for other companies and for himself, throughout the 1920s and 30s.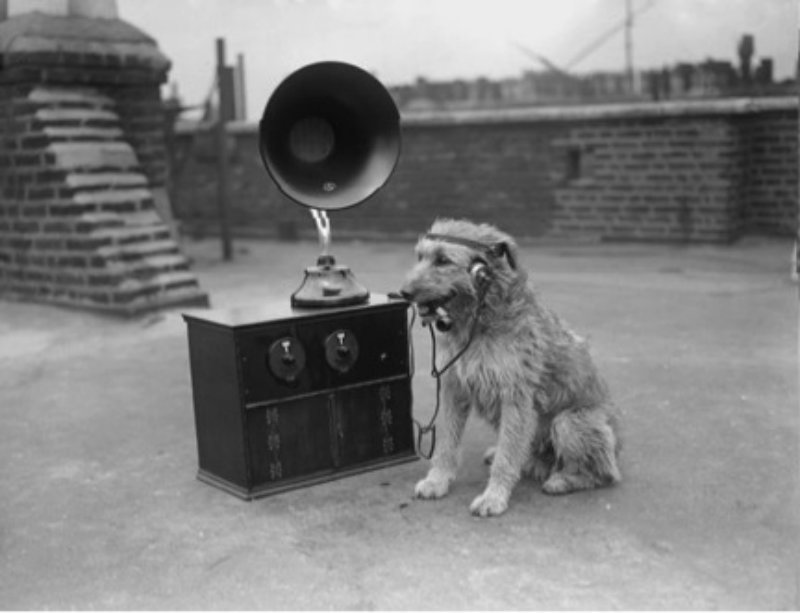 Collecting
The first thing to do if you're looking to start your collection, or grow and expand it if you've already started, is to research the different types of bottles. Since perfume bottles have been in existence for thousands of years, there is tremendous range in style and prices. Below, we've listed some steps you can take that will help you in your search:
Determine whether you are looking for vintage or antique bottles. Vintage implies somewhere between 20-100 years old. Antique is anything older than 100 years old. Keep in mind: the older the object, generally, the more expensive it will be. (This depends on condition.)
Establish what type of bottles you're looking for. It's fine if you're looking for anything to make up a diverse and well-represented collection, but if not, have an idea of what period you're looking for and what style of bottle most interests you.
Once you have a style to search for, consider price range. The nice thing about collecting these bottles is that there are many options to look for in each category, and you should be able to find something that matches your price point.
Consider condition. Look for any chips, cracks, discoloration or missing pieces. Older bottles that are not in good condition should not cost more than a newer bottle that is in excellent condition. Any bottle you find with all or part of its original packaging/label is more valuable and will sell at a higher price.
Once you have your collection, if you choose to fill any bottles with your own perfume, remember to store them in a cool place, away from any direct sunlight or heat sources. With this information in mind, we wish you happy hunting and send your forth as well-informed collectors!