This story originally appeared at AWM.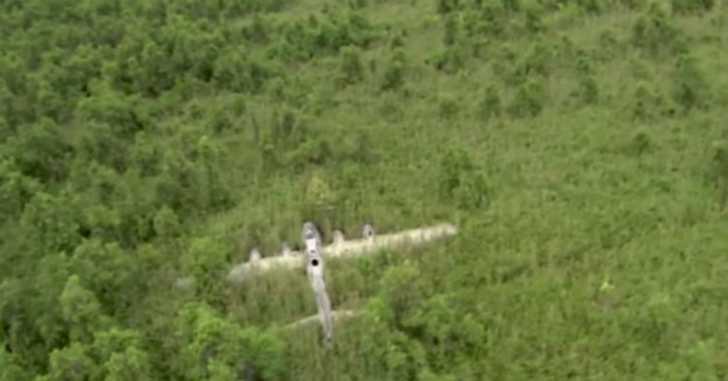 Everyone thought he was crazy, but restaurant developer David Tallichet knew that there was something he was missing in the jungle. Tallichet was an innovator in the restaurant scene, building a legacy based on the culture and flavors of the food that he serves. However, this discovery he made in the jungle had nothing to do with his success as a restauranteur. When he ventured out into the jungles of Papua New Guinea, he ended up raising ghosts from the grave. Tallichet's discovery is not only interesting but of historic significance.
Tallichet made his fortune in the food industry, founding a Polynesian-themed restaurant chain in California. But his success was due, in part, to the discipline he learned while serving in the military. He was deployed during World War II as a co-pilot on a Boeing B-17 Flying Fortress. In the sky as in the kitchen, Tallichet was a force to be reckoned with.
As he carved out his fortune in the restaurant world, he still maintained a deep passion for aviation. With his fortune he began to collect aircraft, specializing in replicas of military planes. His planes were used, for example, in the major motion picture "Pearl Harbor."
Tallichet was quite successful in business but still sought out new adventures. So he took a team to Papua New Guinea to trek through the dense jungle in search of that adventure. Despite several years of survival training among his team, no one was quite prepared for the surprise they found in the middle of the jungle.
Tallichet was moved to tears when he saw it before him. He was immediately brought back to 1942. U.S. Army Air Corps Captains Fred Eaton and Henry Maynard Harlow were hired for a secret and very dangerous mission. En route to their location, the pilots encountered the Japanese at Rabaul in New Britain and were shot down, landing in the swampy jungles of Papua New Guinea. The team of nine on board the plane had very little resources and were in treacherous territory.
Forced to abandon their plane, the crew trekked through the jungle for six weeks and battled both the terrain and sickness, from malaria to heatstroke.
The abandoned aircraft lay there in the jungle for decades, until Tallichet and his crew ventured back to Papua New Guinea to find it. When Tallichet and his team found it, they were able to have the "swamp ghost" lifted out of the jungle. This incredible discovery is documented in the video below. The old bomber is now officially retired from duty and on display in Hawaii.
Please SHARE THIS STORY!