She's quite graceful, too!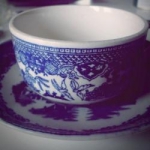 Rose Heichelbech
For many people, they don't want to spend their retirement years milking cows and splitting wood. But, that's certainly not true of everyone! 76-year-old Lyubov Morekhodova grew up on Lake Baikal in Siberia, one of the harshest environments anyone can live in. After many years of living in Irkutsk and working in a factory, she moved back to her childhood home upon retirement. Morekhodova lives alone, taking care of the farm and her animals and bringing up her water from a hole in the ice. But, she also does something really incredible. Morekhodova uses her vintage skates (made in 1943 and fastened with rope) to skate across the icy lake when her cows wander off!
Clearly she's a very accomplished skater and knows the land and the lake like the back of her hand. But, still, most folks at her age simply wouldn't have the fortitude to live her lifestyle! Have a look at the woman that people are calling the "Ice-skating Babushka of Siberia" in the video below.