Back when music was sincere and genuine, and true talent was on display.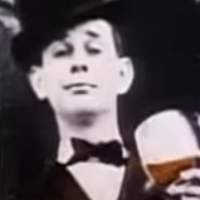 Chris Foster
Take a second and think back to the music you listened to when you were a kid. What were these songs like? How did they make you feel? If you grew up in the '60s, chances are these songs are still some of your favorites. The musicians of this era were so talented and genuine, and the songs made you feel something; sometimes happy, sometimes sad, but the emotions were powerful. When it comes to music, half the fun is sharing your favorite songs with your loved ones. We got to thinking about our favorite songs, and which of them we were most excited to share with our kids. Whether you're a new parent, a grand parent, or just want to listen to some good old-fashion music, check out our list of the best songs from the '60s to share with your kids. And let us know; what would you add to the list?
The Temptations – My Girl
You can't discuss music from the '60s without mentioning Motown, and you can't mention Motown without bringing up The Temptations. And while they may have thirty-seven Top 40 hits, nothing beats the upbeat tempo and charming lyrics of their 1965 hit, "My Girl."
The Monkees – I'm a Believer
Now we might be letting our biases affect us, but The Monkees are a criminally underrated band! In a time where there was so much competition and so much serious work, it was nice to have The Monkees. They could make you laugh one minute, then make you dance the next. It's hard not to smile when you hear "I'm a Believer," from 1967. In fact, it was nominated for a Kids' Choice Award!
The Beach Boys – Good Vibrations
When you listen to The Beach Boys' 1966 smash single, "Good Vibrations," that's exactly what you'll be getting. This catchy song is fun to dance to, sing along with, and features some stellar musicianship. In fact, it was voted number six on Rolling Stone's 500 Greatest Songs of All time. Needless to say, this is definitely a song every kid should have in their repertoire.
The Beatles – Hey Jude
You just knew we had to include The Beatles on this list. They're arguably the most famous musicians of all time, and this song is arguably their most popular. Released in 1968, Paul McCartney wrote the song "Hey Jude," to comfort John Lennon's son, Julian, during his parents' divorce. The result was a beautiful, inspiring song that everyone should know.
Ben E. King – Stand By Me
Some songs just rattle you to your core, and for me, Ben E. King's "Stand By Me," from 1961 does just that. I can still remember the first time I heard it, and I'm instantly brought back to that moment each time I listen to it now. This is a passionate song that's fun to sing along with, and it has such a sincere, genuine message.
https://youtube.com/watch?v=TYDkQgKgghc
The Righteous Brothers – You've Lost That Loving Feeling
Making it all the way to #1 in 1965, the Righteous Brothers hit "You've Lost That Lovin' Feeling" was a success in every sense of the word. Not only did the duo gain worldwide fame from this song, but the tune became an iconic tune of the '60s. And it still endures! This song is just as heartfelt and moving today as it was back then. Covered countless times, it topped the charts nearly every time.
The Supremes – Where Did Our Love Go
Founded in 1959, the Supremes were arguably the most successful act to come out of Motown. Throughout their career, the group had 12 different number one singles on the Billboard Hot 100, but the song that started it all is still our all-time favorite. Of course we're talking about "Where Did Our Love Go," which was recently selected for preservation in the National Recording Registry in 2016 due to its cultural, historic, and artistic significance.
https://youtube.com/watch?v=izzKUoxL11E
The Archies – Sugar, Sugar
Why would we include the 1969 bubble gum anthem "Sugar, Sugar," by the Archies on a list of songs you should show your kids? Why, in order to let them know that even our cartoons made better music than today's artists! We're only kidding of course. In reality, this song is just as sweet as its namesake. It's light, it's fun to dance to, and the music video is extremely colorful. It's like a time capsule to our childhoods!
The Foundations – Build Me Up Buttercup
While it's always fun to share the happy songs, it's important to throw a sad song into the mix. Heartbreak is a way of life, and while it's a tough pill to swallow, The Foundations' 1968 hit "Build Me Up Buttercup," is a great way to do so. In fact, if you didn't listen to the lyrics, you might mistake it for a happy, catchy song based on the upbeat melody!
Little Eva – Loco-Motion
We had to include a song that perfectly showcased the fun dances we grew up doing, and we couldn't think of a better song for the role than Little Eva's 1962 smash hit, "The Loco-Motion." Co-written by Carole King and her husband Gerry Goffin, the bubbly, catchy tune went perfectly with Little Eva's harmonizing skills and The Cookies backing vocals.