From 1952 to 1989, one television program was the apex of musical performances, dancing, and cultural events. Of course, we're talking about "American Bandstand!"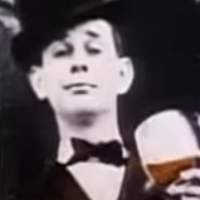 Chris Foster
From 1952 to 1989, one television program was the apex of musical performances, dancing, and cultural events. Of course, we're talking about "American Bandstand!" Hosted by the legendary Dick Clark from 1956 to 1989, Bandstand provided countless memories for generations of music fans. Being the huge Bandstand fans that we are, we decided to take a look back at some of our favorite moments from the show… six to be exact. So follow along with us on this musical road trip through time!
1. School Is Not Over, Says Professor Barry
On November 8, 1957, Chuck Berry came on the show for his national television debut, performing "Rock and Roll Music," back to back to the delight of the audience and the viewers at home. A pivotal performance in the history of Rock & Roll for sure, but not our favorite. Instead, we remember his 1958 performance of "School Days" the best! It was May, and we were all eager for summer to begin, but Professor Barry (as Clark called him) wasn't quite ready just yet!
Ready for more musical memories? Click on the Next Page button to see more!