5-Ingredient Wonder Recipe: Scrumptious Stuffed Pasta Shells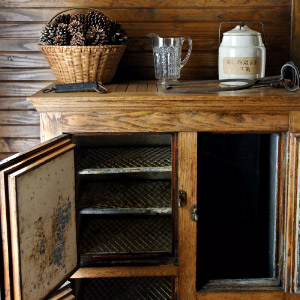 Dusty Old Thing
Not all recipes require a kitchen full of ingredients to make them soar into the realm of rich flavors. Sometimes it's more fun to challenge yourself and bring the best flavors out of a small amount of ingredients. That's where we come in! With only 5 ingredients you can make this delicious stuffed pasta dish, full of warming goodness to fill you with culinary joy from head to toe. Whether you're on a budget or are simply looking for an easy recipe, these stuffed shells have got you covered!
Scrumptious Stuffed Pasta Shells
(serves 3-4)
Ingredients
24 jumbo pasta shells
1 24 ounce jar of ragù sauce
1 package pre-cooked frozen meatballs (24 pieces)
1 1/2 cups shredded mozzarella
5 cloves chopped garlic
Directions
Preheat your oven to 350° F and choose a baking dish with a lid.
Thaw meatballs until they are soft.
Boil your pasta shells in a large pot for 12 minutes or according to the package instructions. Drain shells in a colander.
Coat the bottom of your baking dish with 1/3 cup of ragù sauce.
Add a meatball to a pasta shell, crumbling the meatball into the inside of the shell. Place finished shell into the baking dish on top of the ragù.
Repeat step 5 until you have stuffed all of your pasta shells.
Saute chopped garlic in olive oil at medium heat for 5 minutes.
Coat your stuffed shells with the remaining ragù sauce and sauteed garlic.
Sprinkle shredded mozzarella on top of your shells.
Cover your dish with its lid and bake for 35 minutes.
Remove lid and bake for an additional 5 minutes.
Recipe adapted from Taste of Home