It's important to take a moment to realize that there is still good in this world.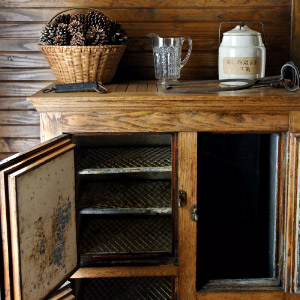 Dusty Old Thing
During the day-to-day grind, it can be easy to get down in the dumps. Between the seemingly-constant flow of discouraging stories on the news and the personal problems we all have to deal with, it's important to take a moment to realize that there is still good in this world. Sometimes we forget just how much our family, friends, and community play a huge role in inspiring and supporting us. These five stories are great examples of some small actions that made a huge impact in people's lives. Hopefully you will have your faith in humanity restored, or be inspired to do a charitable act for someone in your life.
A Ride to Work Becomes a New Ride to Work
Imagine walking to a job every day so that you could save money to buy yourself a car. In the nearly 100-degree Texas heat one man gave a ride to a restaurant worker who was doing just that. Justin Korva was walking 3 miles to work and back every day. Andy Mitchell heard his story during their drive and admired his work ethic enough to post about it on Facebook.
Initially Mitchell wanted to get Korva a bike to help his work commute, but those who had seen his Facebook post had other ideas. Nearly $5,500 was raised in a short amount of time, and with the help of a local car dealer, Justin was presented with a car just two days after getting a ride with Mitchell.
Human Chain Saves Family
On a north Florida beach, nearly 80 strangers formed a human chain to rescue a family from a dangerous riptide. When the Ursrey family noticed their 8 and 11 years olds screaming and crying offshore, they began swimming out to save them. It wasn't long before they became stuck in the strong current along with the kids.
Soon fellow beachgoers joined hands to reach the trapped family in a rescue attempt that lasted nearly an hour. All of the grateful family members and rescuers made it safely back to shore to the sound of cheering and clapping for their valiant efforts.
The Good Deeds Have Only Just Begun! Click The NEXT PAGE Button For More Inspiring Stories