The purse was full of long-lost relics from the '90s.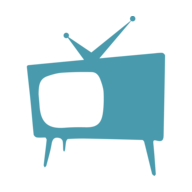 Chris Winters
It is always fun to find various relics from the past when you are in the process of going through your home.
Thanks to TikTok, we now get the chance to enjoy these moments right along with everyone else. When this woman found a random item from her tween years in the attic, she knew that she would have to post about it. We are glad that she did.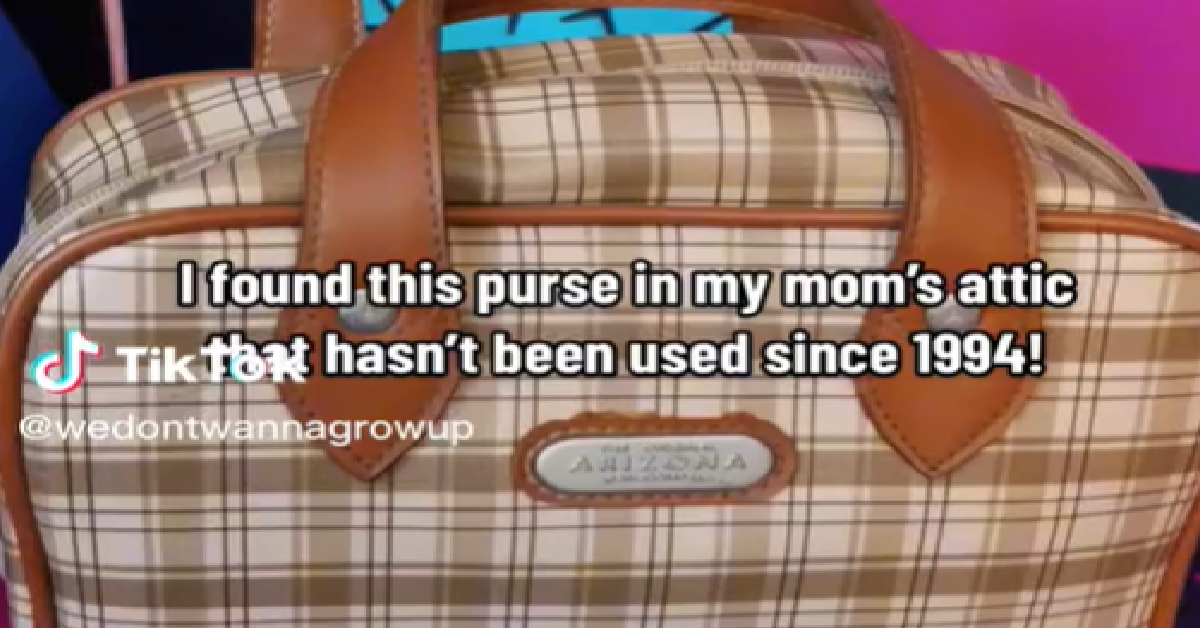 Sometimes, it is easy to forget the items that we once cherished so much. We age, our tastes become more sophisticated and we leave the simpler things behind. That's what makes this video such an easy one to relate to. When she came across a purse that she once used as a child in her mother's attic, she was flabbergasted.
"So, I found this bag (surely from JCPenney) when we went through my mom's attic," @wedontwannagrowup shared on her TikTok page.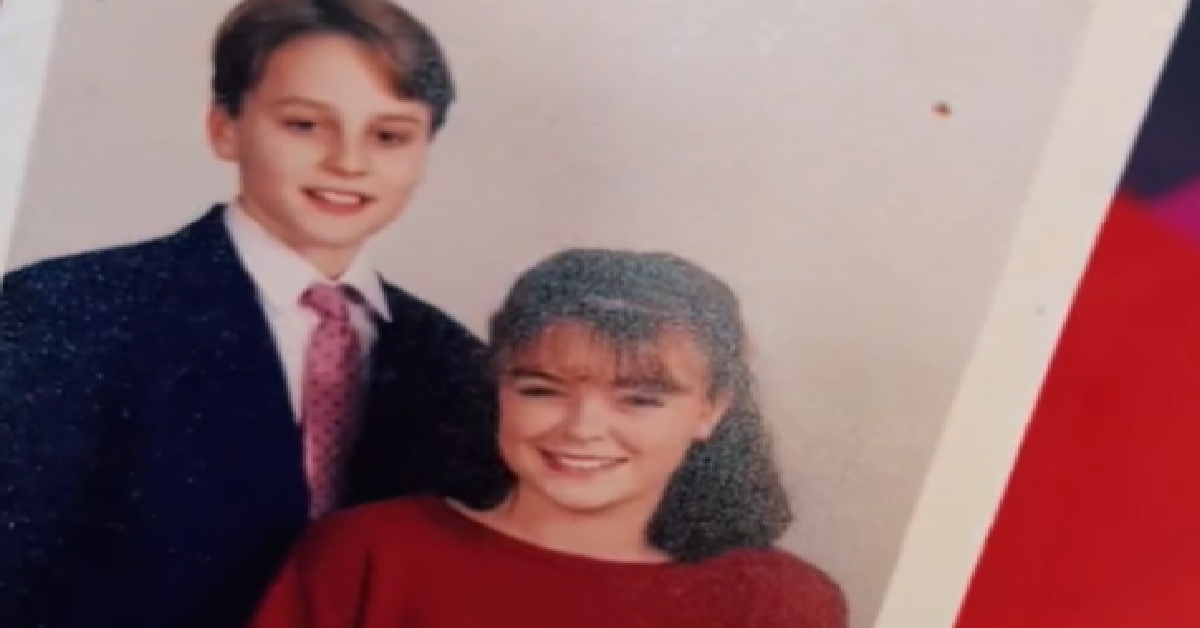 "It's been up there for almost 30 years and I wasn't sure what 13-year-old me left in there to find!" she exclaimed. There were a number of little treasures that had been stashed away in the bag.
For starters, she managed to find her National Junior Honor Society membership card and a ticket to Forrest Gump. The photo that she found of herself and her brother was quite the find, too. To us, it looks a lot like the photos that are usually taken at a department store. Any kid who ever had to sit in Sears on a weekend afternoon is sure to relate.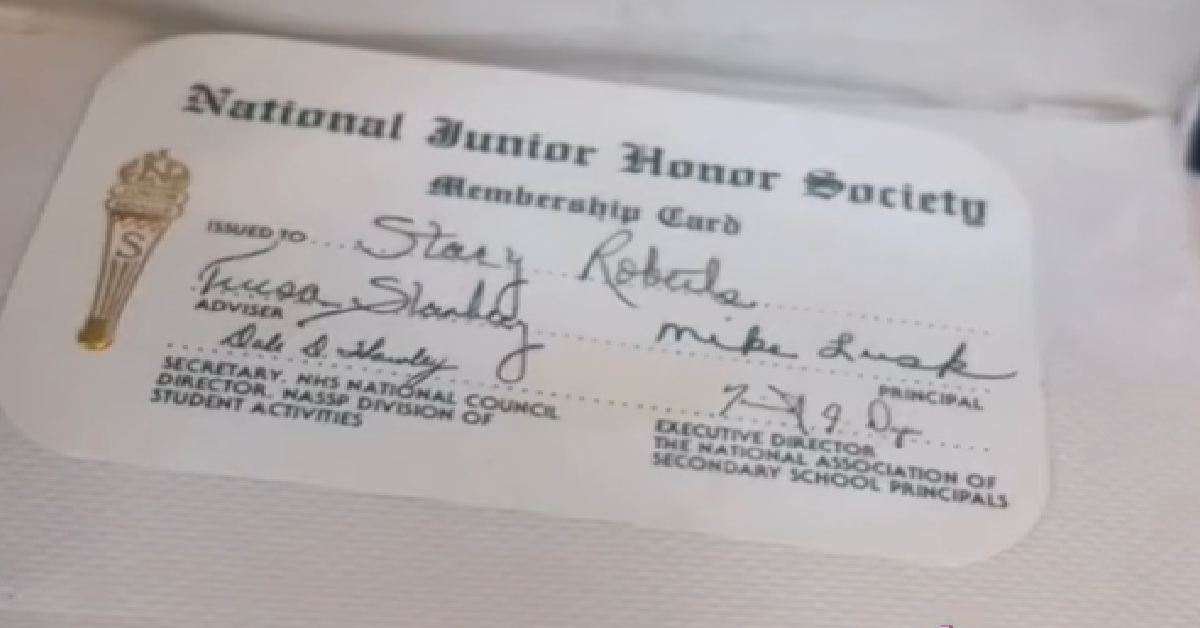 The handwritten notes that she still had from her school days had to be a nice blast from the past, too. Wal-Mart photos, Jolly Rancher wrappers, and old Tylenol also remained in the purse. The best part of the clip, in our estimation, was the song that she chose to have playing in the background. "Stay" by Lisa Loeb is the perfect choice for a video like this one because it takes right back to this time period.
You can see the video for yourself below:
There were a number of people who got more emotional than we expected about this one. This time capsule is well worth checking out, whether you are a child of the 1990s or not.