The Viking is our favorite – hands down!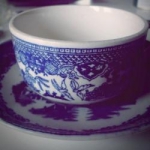 Rose Heichelbech
In the days before eHarmony and Tinder, there was video dating: an inherently awkward format in which prospective matches explained their hobbies, interests, and desires in short videos that other users could browse through. A montage from 1980s of video dating clips from actual users has been making the rounds and it's so bad that we just can't look away!
These awkward men are really something to behold, each with their own unique swagger, from the gold-rimmed glasses to the denim jackets and ugly sweaters. But, our favorite has got to be the man in the Viking costume who describes himself as "just a typical research mathematician." We really have to wonder how many of these men actually got dates with these videos, but in reality the women's videos were probably just as ungainly as the men's! Have a look at the cringe-worthy time capsule video below.